Why 'Ambulance' Star Eiza González 'Would Butt Heads a Lot' With Michael Bay
Behind-the-scenes celebrity conflicts happen more often than you might think. That appears to be the case between one of the stars of the new movie Ambulance and its powerhouse director. So, what went down between actor Eiza González and Michael Bay, known for his mega-action blockbusters chock full of impressive explosions and dramatic camera pans? According to González, she and Bay "would butt heads a lot."
Who is Eiza González in the movie 'Ambulance'?
Eiza González began her entertainment career in her home country of Mexico, where she rose to stardom as a singer and actor. But she recently transitioned to Hollywood, and fans are loving her every look and move. A few of her better-known roles came in movies such as Baby Driver, Godzilla vs. Kong, and I Care a Lot.
One of her most recent projects is Ambulance, the high-profile Michael Bay film released in April.
The movie also stars Jake Gyllenhaal and Yahya Abdul-Mateen II, who play bank-robbing brothers on the run in a high-speed, high-profile citywide chase. But as the film title suggests, an ambulance factors into this car chase. That's where González comes in, playing a paramedic held hostage along for the ride. The action is tense, with González's character caught in the middle.
What did Eiza González say about working with Michael Bay?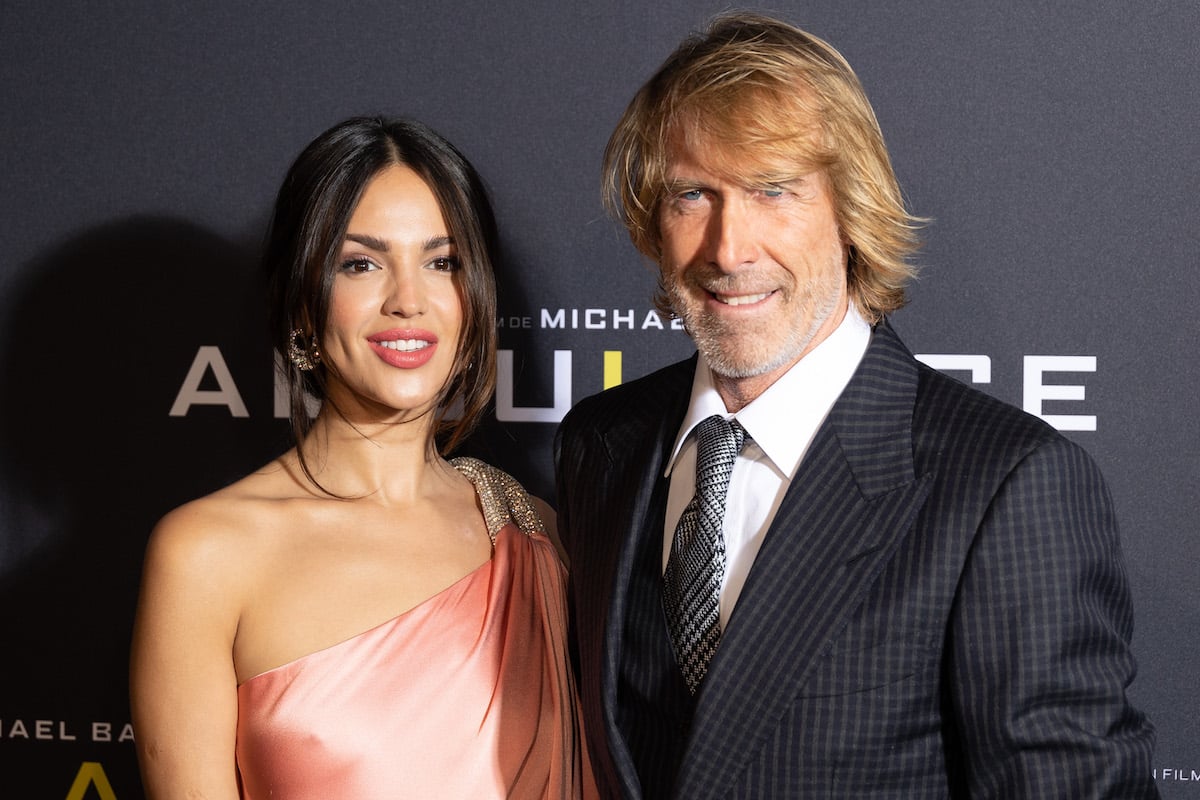 Eiza González recently discussed an argument that she and Michael Bay had on the set of Ambulance. According to the actor, it was more than a minor disagreement. She told Screen Rant that the two "went at each other, at our throats." The actor explained she felt a lot of pressure to capture the essence of the role as a paramedic.
The conflict involved something González did that led to increased frustration. To her, portraying a paramedic meant more than just a role and a script. Given the real-life challenges today's mobile medics face and how dedicated first responders have been, she felt strongly about playing the character a certain way.
"I just didn't want to make a joke or cartoon version of who they were. I really wanted to level up and bring something [I] would feel proud of," González told Screen Rant. "So I was very vocal about certain things that I didn't feel would be right."
However, with a blockbuster movie in mind, Bay had other ideas that led to creative differences. The director would say, "Just let me do it. Trust me," she recalled.
"So we would butt heads a lot," the star added, "but that's part of the creative process."
Megan Fox called Michael Bay a 'nightmare to work for'
There's no question Michael Bay is a talented director with a precise vision of what he wants out of his movies. But Eiza González isn't the first actor to butt heads with the Hollywood titan. Megan Fox spent plenty of time with Bay while filming 2007's Transformers, resulting in contentious situations and shocking comments from the actor.
She infamously told Wonderland in 2009: "He's like Napoleon, and he wants to create this insane, infamous mad man reputation. He wants to be like Hitler on his sets, and he is. So he's a nightmare to work for."
The comparison to Hitler promptly got Fox fired from the Transformers franchise, Bay told GQ in 2011.
Ultimately, Bay might just be a perfectionist loyal to his vision. And that added pressure tends to lead to behind-the-scenes spats. As for Ambulance, Eiza González appears to have gotten her way in her portrayal of a paramedic. But it likely won't be the last time an actor butts heads with Michael Bay.
RELATED: 'Ambulance' Movie Review: Michael Bay Crafts a Loud, Entertaining Ride