America Ferrera's Netflix Comedy 'Gentefied': Who's In The Cast And What's It About?
New comedy Gentefied [pronounced HEN-tih-fied] premiered this week on Netflix and if reviews are any indication, it's on its way to becoming a binge-watched hit on the streaming service.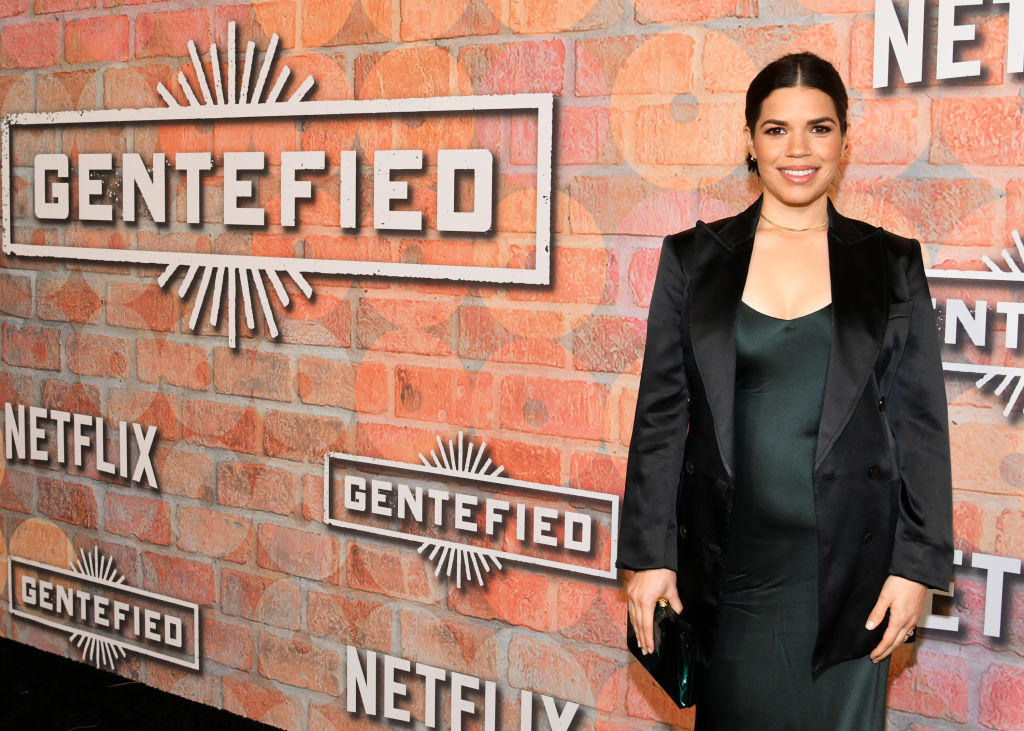 Here's what we know about the highly anticipated new series and its cast.
The cast of 'Gentefied'
The new comedy stars veteran Latino character actor Joaquín Cosío, who usually plays bad guys in movies like Narcos and Quantum of Solace. In Gentefied, he changes tracks to star as Pop, patriarch to the Morales family, played by JJ Soria, Karrie Martin, Carlos Santos, Annie Gonzalez, and Julissa Calderon.
Cosío spoke with Entertainment Weekly this week about his new role and how it gave him the chance to "play a role completely different to what I'm used to. Most people recognize me for the violent and rude characters I've played — although, I must say, they all have had a very human side to them."
"I love Pop, he's a good man who stands by his family and is ready to defend them at all costs. He cares about his community. I fell in love with how he is written, and how much he reminds me of my father."
The premise of the Netflix comedy
The creators and writers of Gentefied are Marvin Lemus and Linda Yvette Chávez, who have been working on the idea for this show, their baby, for years.
Set in an East Los Angeles neighborhood, the series follows the Morales family, and shows a world where immigrants live both with hope and fear of the unfamiliar around them and of their children blending in too well with the gringo world.
Funny and authentic, the bilingual comedy tackles with fresh humor the familiar immigrant ache that never really goes away – wanting to fit in to a new world, just not too much.
Chávez explained to Vulture this week that the show wants to present "the human side of what it meant to be us, our families, and our parents. We weren't trying to show other people that we're good; we're showing ourselves that we are good."
"When I sit in a coffee shop in Norwalk, and I see a cholo come in with his kids, and I see a professional Latino come in, and an immigrant mama, I get emotional. I want to see that onscreen. That was our focus. How do we capture that?"
America Ferrera is co-directing 'Gentefied'
Usually America Ferrera is in front of the camera, known for her comedic work in Superstore and Ugly Betty, but now Gentefied finds her behind the lens, as the show's director, taking turns with Lemus and Andrew Ahn, among others. The Netflix series takes on current immigrant policies head-on, and comically. She talked to Variety this month about the show's tongue-in-cheek title and the serious issue surrounding it.
"My life is the issue of gentrification," she said. "Where I grew up, I went to pretty decent public schools in the San Fernando Valley, because we had relatives who could help us do that. Left on our own, my mother would not have had the means to send me to decent public schools."
"I had to become a version of myself there that could be accepted and could find success in that world. I don't know what parts of myself would have come through or come out had I grown up five miles east."
'Gentefied' is streaming now on Netflix.