'American Auto': Where Michael Benjamin Washington and X Mayo Think Cyrus and Dori Want to Be in 5 to 10 Years
NBC's new workplace comedy American Auto premiered in December 2021. The TV show revolves around the lives of C-suite executives at a fictional car company called Payne Motors. The series stars Ana Gasteyer as Katherine Hastings, Harriet Dyer as Sadie, Jon Barinholtz as Wesley, Michael Benjamin Washington as Cyrus, Tye White as Jack, X Mayo as Dori, and Humphrey Ker as Elliot.
During a recent press junket for American Auto, Showbiz Cheat Sheet asked Washington and Mayo where they see Cyrus and Dori ending up five to 10 years from now.
[Spoiler Alert: This article contains spoilers for season 1 of American Auto.]
This interview has been edited and condensed.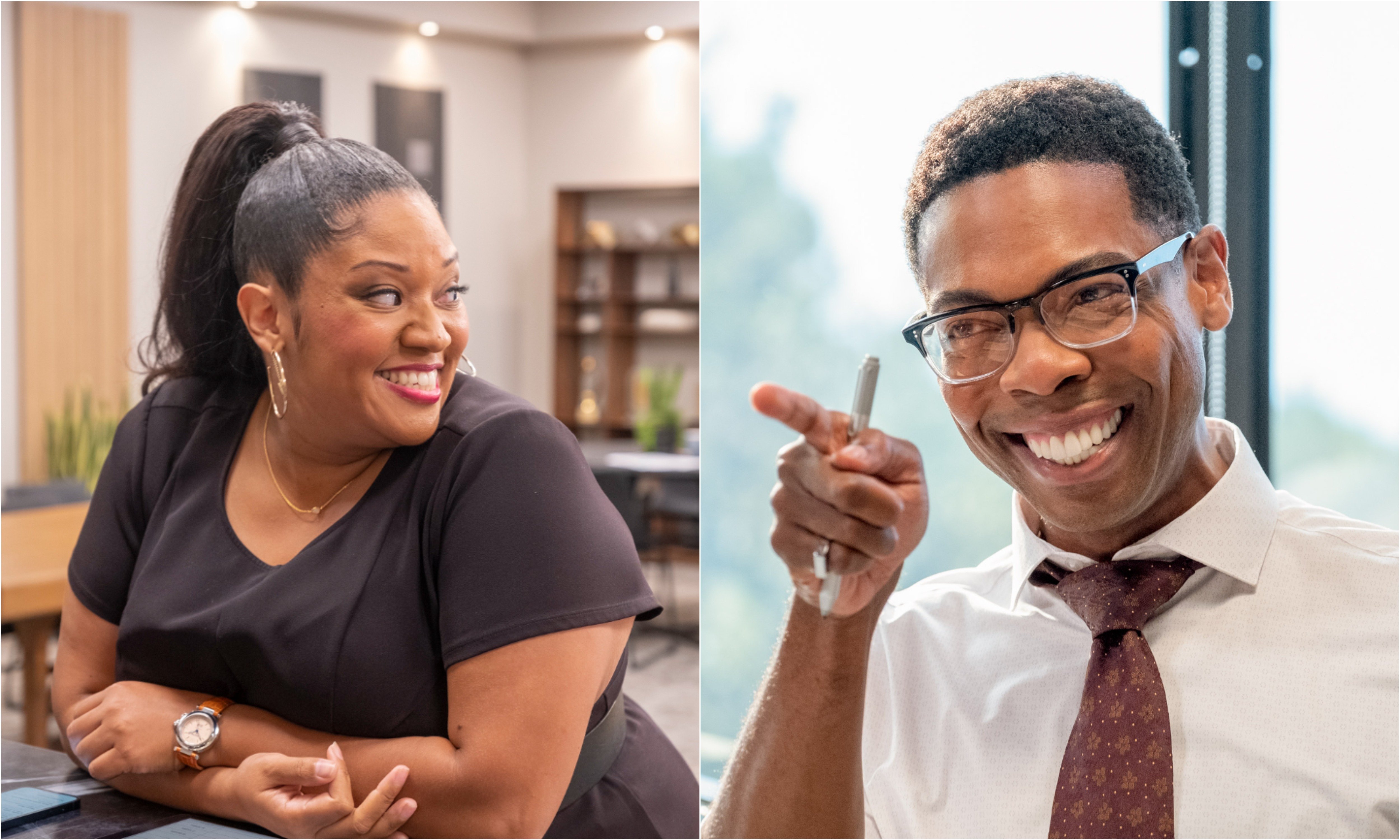 'American Auto' is about corporate executives
Payne Motors is a car manufacturing company based in Detroit. In the pilot of American Auto, Katherine Hastings is brought on as the company's new Chief Executive Officer. While Katherine had success in the pharmaceutical industry, she knows little about the automotive industry.
Sadie is the company's Chief Communications Officer, and she spends a great deal of time trying to help Katherine adjust to her role. Cyrus is the Chief Product Designer at Payne Motors, and like Sadie, he finds himself at odds with Katherine's demands in the first half of the season.
Wesley's family founded Payne Motors, but he was passed over for the CEO position in favor of Katherine. Even though he is always around the Payne Motors office, it is unclear what work Wesley actually gets done.
Jack is an assembly-line worker promoted to the executive offices by Katherine in the show's pilot. Elliot is the company's chief legal counsel. While not an executive at Payne Motors, Dori is Katherine's assistant and is able to observe everything that happens among her co-workers.
X Mayo thinks Dori wants to find a way to be 'very rich'
In job interviews, candidates are often asked where they want to be in five to 10 years. During the virtual press junket for American Auto, Showbiz asked Mayo what Dori would answer if she was asked that in an interview.
"Ummmmm," Mayo began before breaking out into a laugh. "I think Dori would start like that."
After thinking for a second, Mayo replied, "I think her five-to-10-year plan would to be very rich and not working, for sure."
Where Cyrus from 'American Auto' wants to be in five to 10 years
When asked the same question, Washington revealed that he had already discussed Cyrus' future and goals with American Auto creator, Justin Spitzer.
"One of the things that Justin Spitzer told me very early on was he wondered if Cyrus really was capable and ready to start designing higher-end cars somewhere else, but Payne is where he happens to be right now," Washington told Showbiz over Zoom.
The actor continued, "So I think he would want to get Payne Motors to a higher-end vehicle in design and affordability and luxury."
American Auto airs on NBC on Tuesdays at 8 p.m. ET.