'American Horror Story' Season 10 Cast: Lily Rabe Rumored to Play Amelia Earhart in Part 2
Fans of American Horror Story can't wait to see what Double Feature brings to viewers. American Horror Story Season 10 promises two frightening stories in one season, and according to the trailer, it seems they'll certainly intersect. Now, we're taking a look at the American Horror Story Season 10 cast and character rumors — and it seems Lily Rabe will reportedly play Amelia Earhart in part two.
'American Horror Story: Double Feature' has 2 stories within one season
Fans have seen murders, deranged carnivals, cults, and haunted houses come to life with AHS. But American Horror Story Season 10 takes on an entirely new concept viewers haven't yet seen. Prior to the teasers, trailer, and posters, Ryan Murphy let fans know the season would have two storylines, "One by the sea, one by the sand." Now that we have some video evidence of what that may look like, it seems we'll get a human-like sea monster and aliens.
The teaser trailer for the new season opens with a shot of the shoreline, and a lighthouse shines in the distance. Waves crash against the sand, indicating the two worlds — sand and water — will collide. The rest of the trailer shows the aliens, the human-like sea monster, and their disgusting interactions.
Part one of the season takes on the title "Red Tide," and part two has the title "Death Valley." The official trailer for "Red Tide" shows a couple who just moved to the seaside. The wife is pregnant, and the husband appears to be a struggling writer. Chaos ensues as nothing in the small town is how it seems.
'American Horror Story' Season 10 cast includes Lily Rabe — and she's rumored to portray Amelia Earhart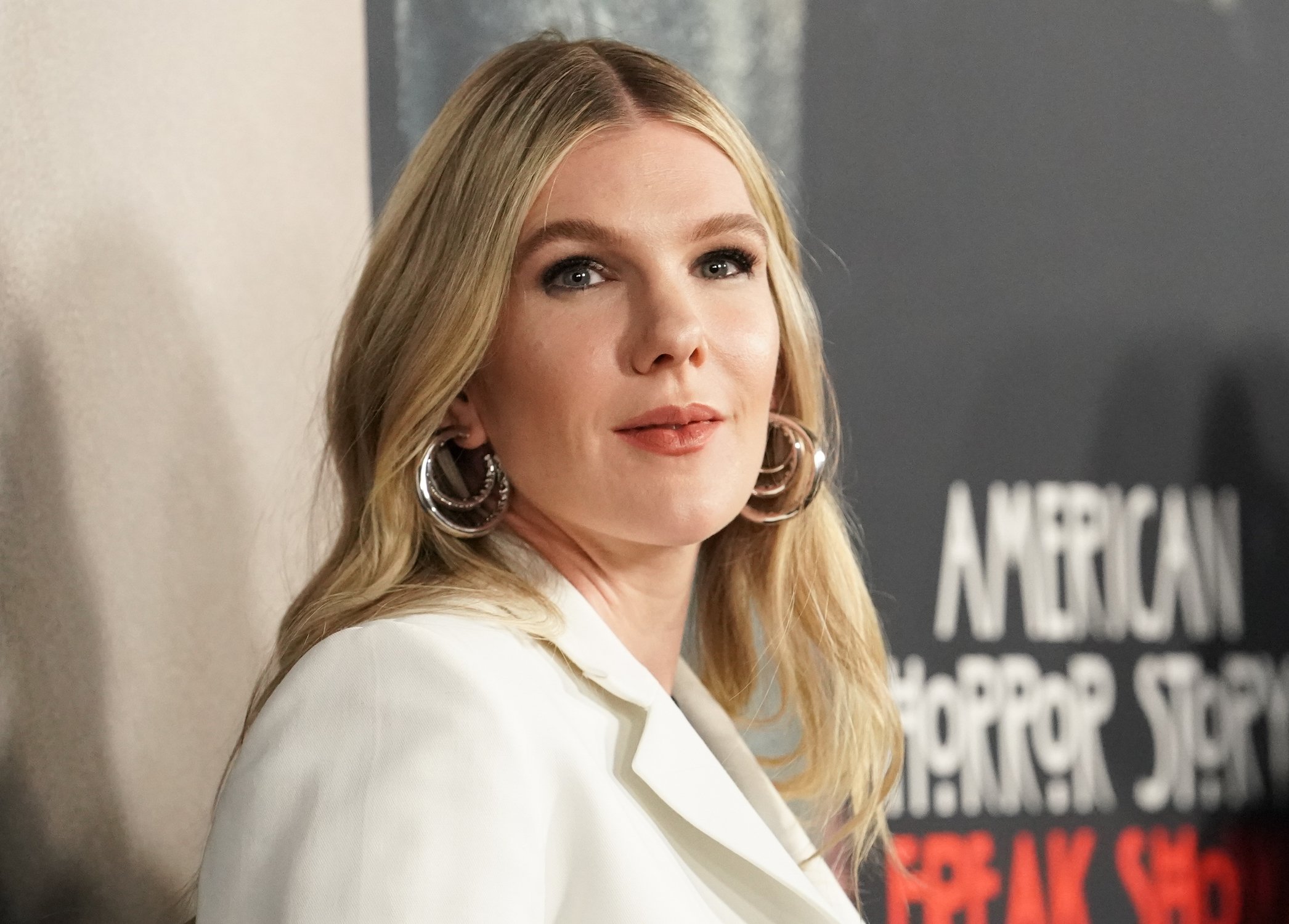 The "Red Tide" trailer for American Horror Story Season 10 heavily features Lily Rabe. But fans will see plenty more of her once part one finishes. According to spoiler account AHSCrave, Lily Rabe will return in part one, "Death Valley," as a very famous woman.
"Lily Rabe is set to portray real-life aviator Amelia Earhart in the second half of AHS: Double Feature!" the Instagram post reads. "Earhart was declared "lost at sea" during her second attempt to become the first pilot ever to circumnavigate the globe."
The post provides additional context about Earhart. "There are popular conspiracy theories that Earhart was abducted by aliens whilst traveling over the Pacific Ocean."
It seems fans will likely see most, if not all, of the alien content during "Death Valley." And Earhart won't be the only historical figure fans can expect to see in part two of the season. AHSCrave's Instagram also notes Sarah Paulson is set to play former First Lady Mamie Eisenhower.
When does part 1 premiere? When is part 2?
So, when can fans expect to see the American Horror Story Season 10 premiere for parts one and two? The first two episodes of part one will premiere on Aug. 25, 2021, via FX. The first episode, "Cape Fear," will feature Rabe moving to a small beach town with her husband and daughter. The second episode, "Pale," has the husband getting help for his writer's block from the locals.
As for "Death Valley," it seems part two of the season may begin late Sept. 2021 with a predicted date of Sept. 22, 2021. FX Chairman John Landgraf said the season will end on Halloween.
Check out Showbiz Cheat Sheet on Facebook!