'American Horror Story' Season 10: 'Double Feature' Part 1 Rumored Episode Titles
Fans can't wait for American Horror Story Season 10, especially as the release date draws near. The new season of Ryan Murphy's hit show takes on the title Double Feature, and it looks like fans will get two storylines in one season. Now, rumored episode titles for part 1, "Red Tide," are available. Here's what they are.
The 'American Horror Story' Season 10 trailer shows fans will get 2 stories in 1 season
Murphy's been hinting at what fans can expect from American Horror Story Season 10 for months. Fans knew half of the season would take place on land while the other half would take on a sea theme. Now, the teaser trailer suggests the two monsters might also intersect.
The trailer begins with a shot of the shoreline where the sand meets the water. In the distance, there's a lighthouse where the sand and the water collide. The poster for the new season also shows an alien creature with a lighthouse reflection in its eyes. We imagine this means the lighthouse imagery has some importance to the plot.
Next in the trailer, we get a glimpse of the monsters — one is the alien as previously described, and the other is a bald human-like creature with sharp teeth. The trailer then notes part one of the season is titled "Red Tide," and part two is titled "Death Valley."
"Red Tide" will likely feature the human creature. Part one of the season allegedly takes place in Provincetown, Cape Cod, so it's likely the creature seen here refers to the "Black Flash" — a Cape Cod urban legend.
Every rumored episode title for 'Double Feature' part 1 so far
American Horror Story Season 10 rumors are already here — and it looks like fans get an inside look into the episode title names for part one. According to spoiler account AHSCrave, the first episode of part one is titled "Cape Fear." Episode 2: "Pale," episode 3: "Thirst," episode 4: "Blood Buffet," episode 5: "Gaslight," episode 6: "Winter Kills," and finally, episode 7: "Take Me to Your Leader."
The account notes more episode titles are to come, as "Death Valley" titles have yet to be released. AHSCrave notes "Death Valley" is four episodes — and it seems "Take Me to Your Leader" might actually be the first episode of part 2. This remains unconfirmed by FX as of now.
"Take Me to Your Leader is the first episode of 'Death Valley,' right?" a fan asked.
"Yep," AHSCrave confirmed.
The first two episodes of AHS Season 10 are set to release on Aug. 25 on FX.
'American Horror Story' Season 10 cast rumors suggest Sarah Paulson joins part 2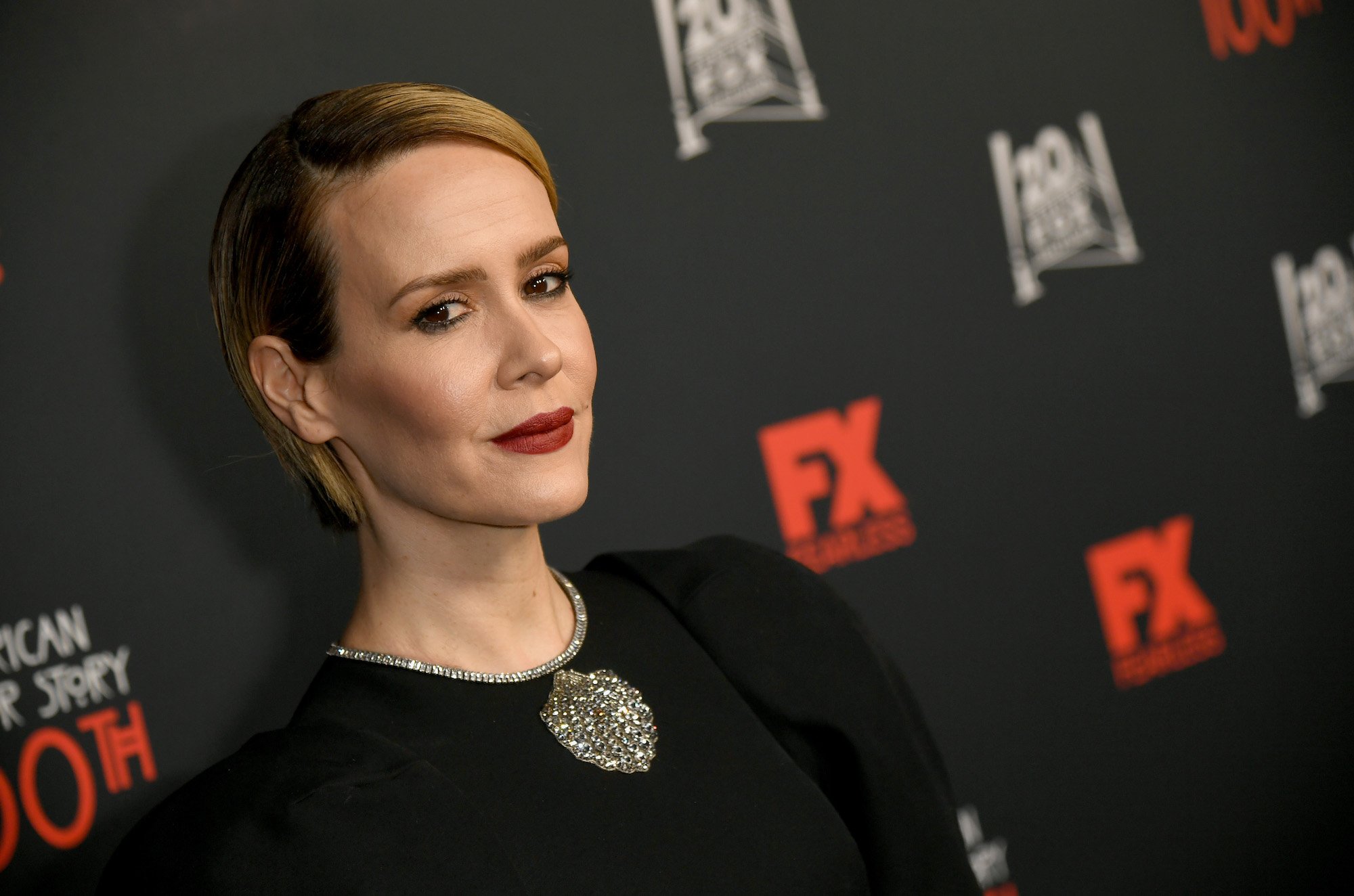 Fans will see plenty of familiar faces in the American Horror Story Season 10 cast. Slash Film reports Evan Peters, Kathy Bates, Billie Lourd, Finn Wittrock, Lily Rabe, Leslie Grossman, Adina Porter, and Angelica Ross joined the cast for Double Feature. And we also know we'll see newcomers Kaia Gerber and Macaulay Culkin.
So, what about Sarah Paulson, one of the queens of the franchise? She'll reportedly return as well, and it seems fans may get her for both "Red Tide" and "Death Valley."
"Sarah confirmed that she's back for 'Death Valley' in a new role!" AHSCrave alleged.
"She recently confirmed she'll be playing a new character in 'Death Valley,'" another fan noted.
We look forward to seeing Paulson's character (or possibly multiple characters) in the new season!
Check out Showbiz Cheat Sheet on Facebook!
RELATED: 'American Horror Stories': Final Episode Rumored to Feature Disastrous End for 'Murder House'