'American Horror Story' Season 10: First Episode Name and Number of Episodes in Season, Revealed
Fans of American Horror Story can rejoice, as season 10 will be here soon enough. Ryan Murphy's classic TV show will return in the summer of 2021 with brand new characters, themes, and horrifically fun storylines. Now, we know the first episode name of the season, plus how many episodes the season will be.
What is 'American Horror Story' Season 10's theme?
While Murphy is currently busy with his AHS spinoff, American Horror Stories, fans can't wait for American Horror Story season 10 to air. So, what is the theme for the new season? The title is Double Feature, and Murphy indicated we'll get two different stories — a much different approach to the single-story seasons fans have seen so far.
"Two horrifying stories … one season," Murphy's Instagram post from March 2021 details. "One by the sea … one by the sand. More to come …," the post adds.
Murphy added more context regarding what Double Feature means. It sounds like fans will actually get two separate seasons with two completely different storylines. "It means TWO SEASONS for the fans airing in one calendar year," Murphy explained via social media. "So double the viewing pleasure. One set by the sea (this cast already announced). A second by the sand (that cast announcement coming)."
First episode name and number of episodes in season 10
The first episode name for American Horror Story Season 10 is officially here. According to HITC, the first episode is called "Cape Fear." The season reportedly has 10 episodes total.
"Cape Fear" seems to indicate the first episode will take place in Provincetown, Massachusetts — a popular spot on Cape Cod. A promotional poster seemed to show a mouth with fangs, too. This has fans thinking the first episode will center around the "Black Flash," a phantom on the Cape.
According to Provincetown Magazine, the "Black Flash" is a tall figure dressed in all black with glowing blue eyes and silver ears. The monster would scare those around it and then be gone in a flash, hence the name. The sighting became so well-known that police investigated the scenario. Some knew the "Black Flash" as the "Provincetown Phantom" or "Devil of the Dunes" as well.
On March 11, Murphy posted a photo of a tall creature dressed in black walking down an empty street — quite reminscent of the urban legend. "Night moves," he captioned the post.
Familiar faces will return in the 'American Horror Story' Season 10 cast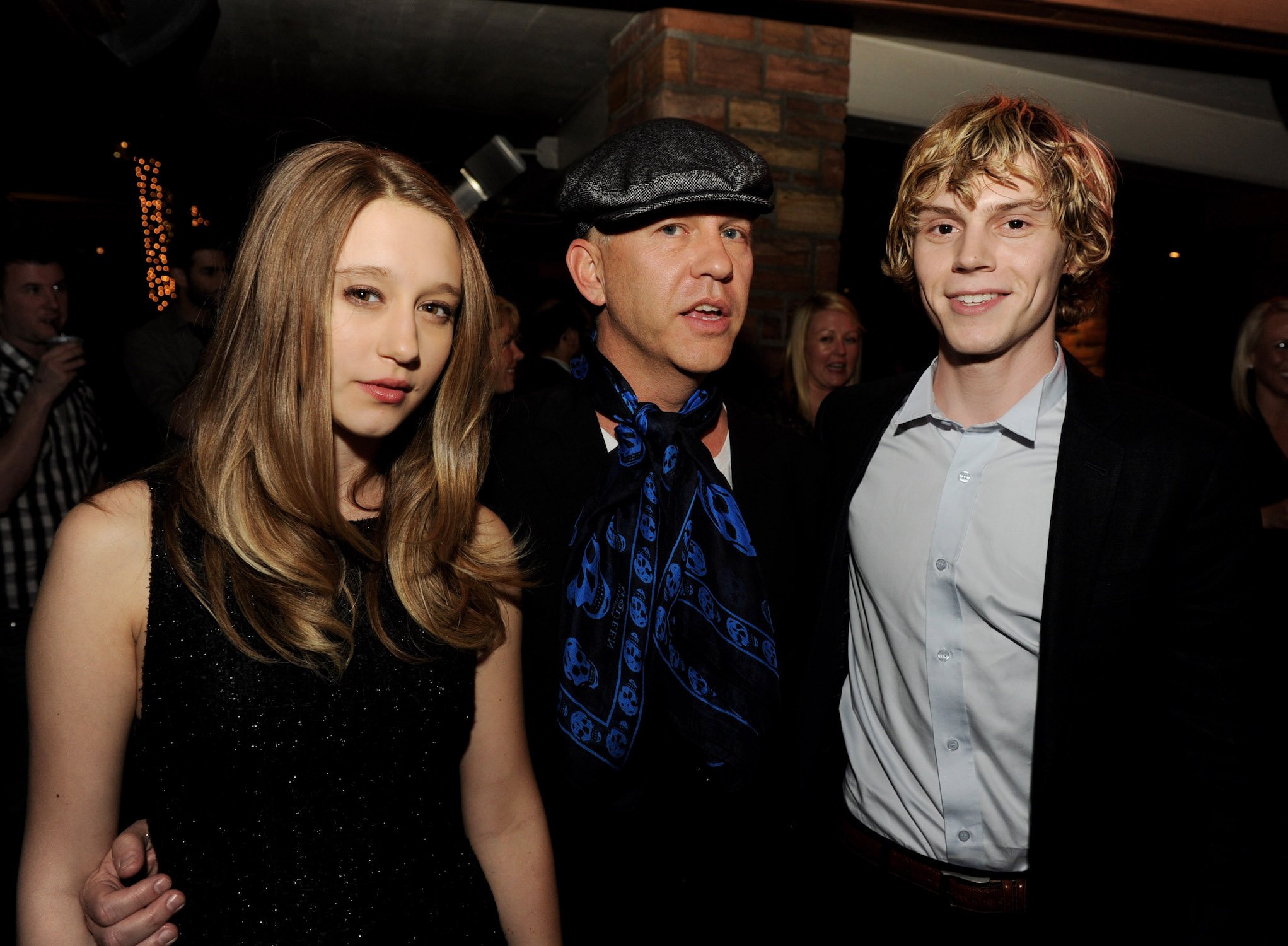 Fans excited to see American Horror Story Season 10 can get ready for a fantastic and recognizable cast. Slash Film reports Sarah Paulson, a fan favorite from the series, will return. We'll also see Kathy Bates, Billie Lourd, Finn Wittrock, Lily Rabe, Leslie Grossman, Adina Porter, and Angelica Ross. While Evan Peters didn't take part in AHS Season 9, he'll reportedly return for season 10 as well.
Sadly, Emma Roberts and Jessica Lange won't join the season 10 crew. While Lange enjoyed the four seasons she took part in, she told Entertainment Weekly she doesn't anticipate on rejoining the cast anytime soon. "I don't think so," she told the publication when asked if she'd join the cast again. "I feel like I got the best of it in those first four seasons. Great characters. It was exciting to do. I worked with some of my favorite actors but I can't see that we could ever get back to that."
We look forward to hearing more about season 10, which premieres Aug. 25, 2021.
Check out Showbiz Cheat Sheet on Facebook!
RELATED: 'American Horror Story' Season 10: Lily Rabe Updates Fans on Her New Character