'American Horror Story' Season 10: When Does Part 2, 'Death Valley,' Begin? The Season Ends on Halloween
'American Horror Story' Season 10, 'Double Feature,' is set to premiere in late August 2021. The season is split into two parts with separate storylines. Here's when part 2 begins, and what's been said about the season ending on Halloween.
Fans of FX's American Horror Story can't wait to see what's in store for Double Feature. American Horror Story Season 10 is already getting plenty of buzz thanks to the release of the teaser trailer, and we look forward to seeing how two stories intertwine in one season. So, when does part two of the season start? Here's what we know, plus what's been said about the season ending on Halloween.
The 'American Horror Story' Season 10 trailer features aliens and underwater monsters
The American Horror Story Season 10 trailer is here — and it gives us way more insight into what's to come. Prior to the teaser trailer's release, creator Ryan Murphy explained there would be two stories in one season. But he didn't give too much detail beyond the setting.
"Two horrifying stories, one season," a promo video in March 2021 noted. "One by the sea, one by the sand. More to come …."
Finally, we get a glimpse into what American Horror Story: Double Feature means. The teaser begins with a shot showing the sand and the water at the beach — and a lighthouse is seen in the middle of the shot. Then, the teaser reveals part one of the trailer is called "Red Tide," and various shots of the underwater monster are shown. Part two has the title of "Death Valley," and long stretches of road in the desert — along with aliens — are shown.
"Two worlds collide," the trailer promises. Then, scenes with both the undersea fanged monster and the alien fighting and kissing ensue.
When do parts 1 and 2 begin? When does the season end?
So, how many episodes will fans get with American Horror Story Season 10? According to Entertainment Weekly, Double Feature will have 10 episodes. It's likely five episodes will center around the underwater monster first featured in "Red Tide," and five episodes will then get dedicated to the aliens in "Death Valley." And, of course, we expect a finale that brings both monsters to the table.
As for when American Horror Story Season 10 starts, part one begins Aug. 25, 2021, via FX. The following day, the episodes will be available to stream on Hulu. And it looks like fans will get two episodes during the premiere, according to IMDb.
When does part two begin? Given how the season is only 10 episodes, it seems part two is slated to start in Sept. 2021. With two episodes airing on Aug 25, it's likely part two will premiere on Sept. 22, 2021. But if only one episode airs on Aug. 25, we could see part two starting on Sept. 29, 2021.
As for when the season ends, FX Chairman John Landgraf said the season will conclude on Halloween, Deadline reports. Considering Halloween is on a Sunday in 2021, we'll have to see how this plays out.
Who's in the 'American Horror Story' Season 10 cast?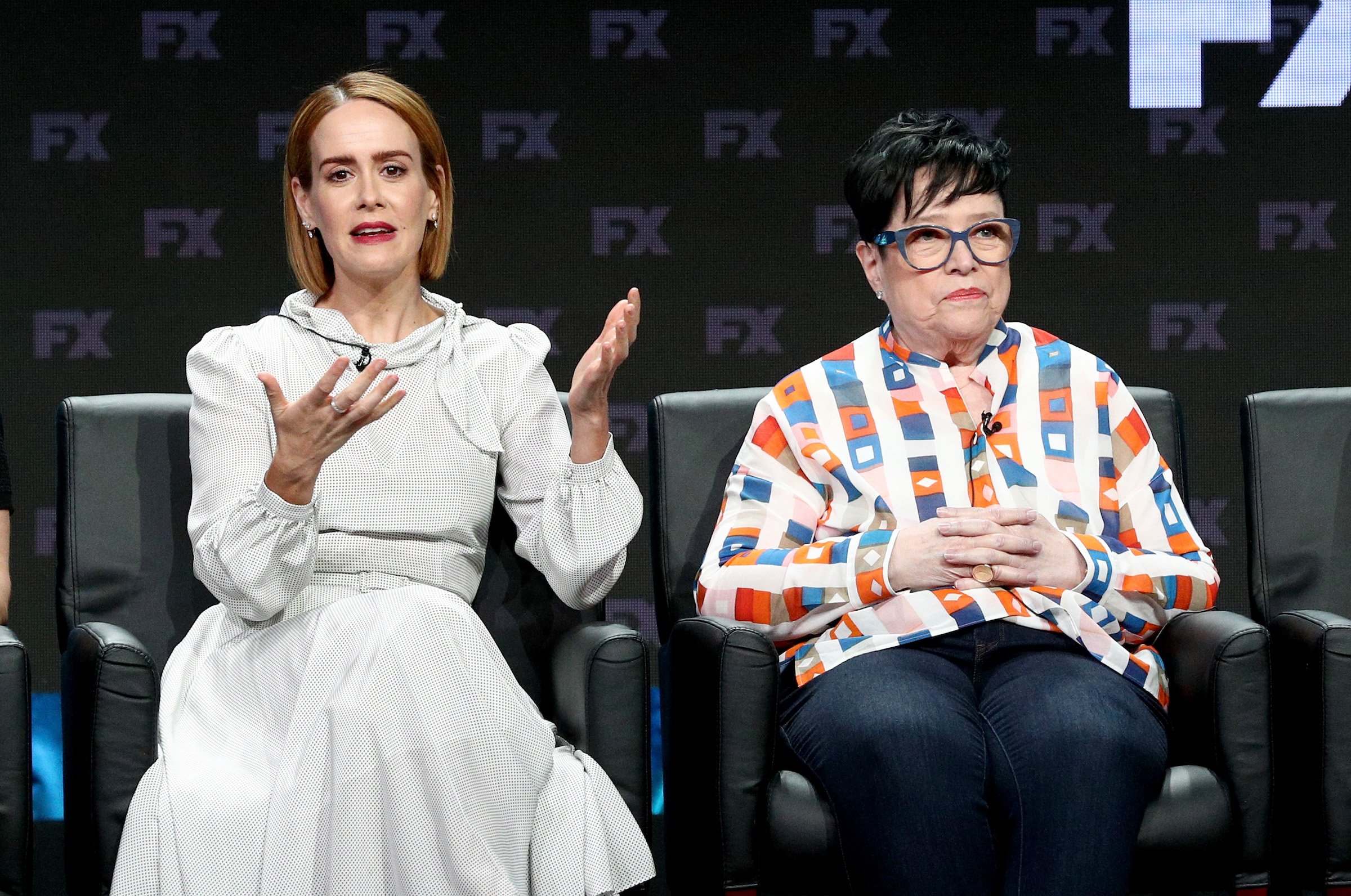 Who will fans get to see grace their TV screens in the American Horror Story Season 10 cast? According to Decider, we'll see Kathy Bates, Leslie Grossman, Billie Lourd, Sarah Paulson, Evan Peters, Adina Porter, Lily Rabe, Angelica Ross, and Finn Wittrock all returning to Double Feature. And we'll see plenty of newcomers as well. Spencer Novich, Kaia Gerber, and Macaulay Culkin will all make their debut.
Fans of Paulson are certainly glad to see her back. As for her future with the series beyond season 10, she's unsure. "God willing, I have no idea," Paulson told The Wrap when asked if she'd return for seasons 11, 12, and 13 of the show. "But, I do know that I did ask Ryan [Murphy], if the question was asked to me, could I say that I was coming back, and he said, 'Yes, you can say.' So yes, I will be back on American Horror Story."
Check out Showbiz Cheat Sheet on Facebook!