'American Horror Story' Season 10 Poster Raises Crossover Questions; Ryan Murphy Commented on the Theory
Ryan Murphy is the king of teasers when it comes to American Horror Story. Every season is different, of course, it's become a fun hobby and treasured pastime for fans to guess the next theme every year. While they've had to wait longer than usual because of the pandemic, Murphy did reveal the first poster for Season 10. It looks similar to ones in the past, but is it another crossover season? 
Ryan Murphy revealed the first poster for 'American Horror Story' Season 10 
On Nov. 10, Murphy shared the poster to his social media platforms. It's a white face with blood-red lips and sharpened teeth. The mouth is wide open, and a teal-gloved hand is tattooing the "AHS10" on the tongue. 
This really doesn't give a big hint, but mixed with what fans have already figured out from other teasers and clues, it does fit. For one, the sharpened teeth could remind people of a monster, maybe even a vampire. However, there are more than just the typical two fangs vampires have. Hotel dealt with vampire-like creatures, however, they didn't have fangs. Or if they did, they were not that pronounced. 
The location on this tweet also said Provincetown, MA, which is a coastal town at the very tip of Cape Cod. Murphy shared a video teaser of this seasons' cast members in February that gave a pretty big hint to Cape Cod as well. It featured water and a cloudy beach. 
Even though the poster looks familiar to others, this new season is completely new
And while the actual poster doesn't give much else away, it did look familiar to some fans. One user commented, "Wait this looks familiar. Do I smell another crossover?" 
Murphy put this theory to rest right away and commented back, "nope." 
Reddit captured this exchange, but why does it look familiar? Both American Horror Story: Hotel and Freak Show had posters with a white-faced creature or person screaming with their mouths open. Freak Show actually looks the most familiar, with a similar color palette, red lips, and teeth. However, if you look at all of AHS' posters, faces are prominent in all of them except for Murder House. So it's not shocking that this motif made fans think of past posters. But with this reassurance from Murphy, it's not another crossover. 
Some fans are happy that they're not getting another crossover season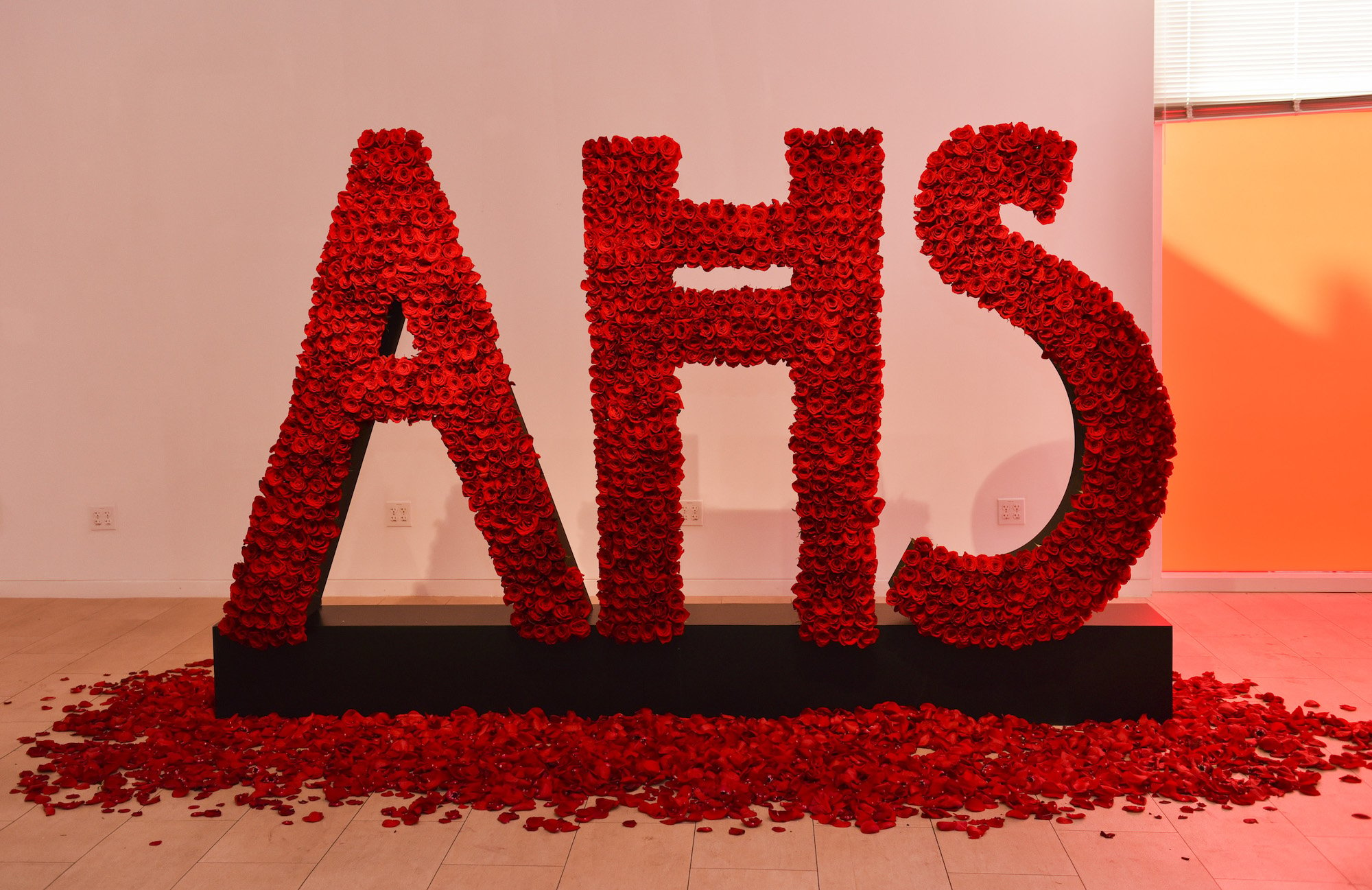 While American Horror Story: Apocalypse was a hit for a lot of fans who loved Coven and Murder House, some users on Reddit are happy it's not going to be a crossover season again.
"Full on crossovers like apocalypse shouldn't be done again," one user wrote. "However, well thought out connections to other seasons that are coherent and actually make sense are where it's at. Like the Freak Show/Asylum connections. Very well done."
That's a good point; even though this isn't a crossover between specific seasons like Apocalypse, it's well-established in this "universe" that the seasons are connected. They all take place in the same plane of existence, which is why certain characters have come back in the past. Billie Dean Howard, Lana Winters, Queenie, and more have jumped between seasons without it being an official crossover season. 
They went on to discuss that Apocalypse felt like fanservice, so a new concept this season is more welcome than that. However, that is a critique that Murphy can focus on in the future, if he wanted to do a crossover again. But this time around, expect new characters, a new theme, and a new story to add to this web of American Horror Story lore.