'American Horror Story' Season 10: How to Watch Premiere
'American Horror Story' Season 10 is coming soon. Here's the premiere date, how to watch the first episodes, and more about who we'll see in the 'Double Feature' cast.
Fans who follow Ryan Murphy's work are more excited than ever to see AHS: Double Feature. The new season features two stories in one season — a concept the previous nine seasons haven't yet attempted. So, how can fans watch the premiere? And who can we expect to see in the American Horror Story Season 10 cast? Here's what we know about what's to come.
'Double Feature' takes on 2 stories in 1 season
American Horror Story Season 10 cast and crew are taking on a project the franchise hasn't seen yet. Back in March 2021, a promo video suggested viewers would get a taste of the land and the sea in Double Feature. "Two horrifying stories, one season," a promo video noted. "One by the sea, one by the sand. More to come …."
Now, "more to come" is finally here. A teaser trailer for Double Feature begins with a camera showing where large ocean waves meet the shoreline — and a lighthouse shines in the distance. From there, fans get a glimpse at the two monsters featured in the new season. The monster "by the sea" appears to be a human-like creature with sharp teeth. The creatures "by the sand" are aliens. Ultimately, we expect both worlds to collide.
Part one of Double Feature, "Red Tide," already has an exclusive trailer. The trailer shows a pregnant woman and her husband, a writer, moving to a seaside town with their daughter. Of course, trouble ensues for the happy family.
'American Horror Story' Season 10 release date and how to watch the first 2 episodes
The trailer for part one of American Horror Story Season 10 gives fans a glimpse of the cast, the plot, and, of course, the sea monster. AHS: Double Feature's premiere date starts on Wednesday, Aug. 25, 2021, at 10 p.m. ET, according to Twitter. And it seems fans will reportedly get two episodes on Aug. 25. Episode 1, "Cape Fear," introduces the family and the town they move to. And episode 2, "Pale," is when the husband's writer's block starts to become a serious issue.
How can fans watch the American Horror Story Season 10 premiere? Every episode this season premieres on the cable network FX, but fans can watch them the next day on Hulu. It looks like AHS Season 10 episodes will also be available for purchase via Amazon Prime Video.
Currently, fans can catch up on every past season of AHS with Hulu. American Horror Stories, a spinoff of the original show, is also available to stream exclusively on Hulu.
Netflix currently has all nine seasons of AHS as well. While it's likely season 10 will eventually make its way to the streaming service, it likely won't happen as quickly as it will for Hulu.
Who's in the 'American Horror Story' Season 10 cast?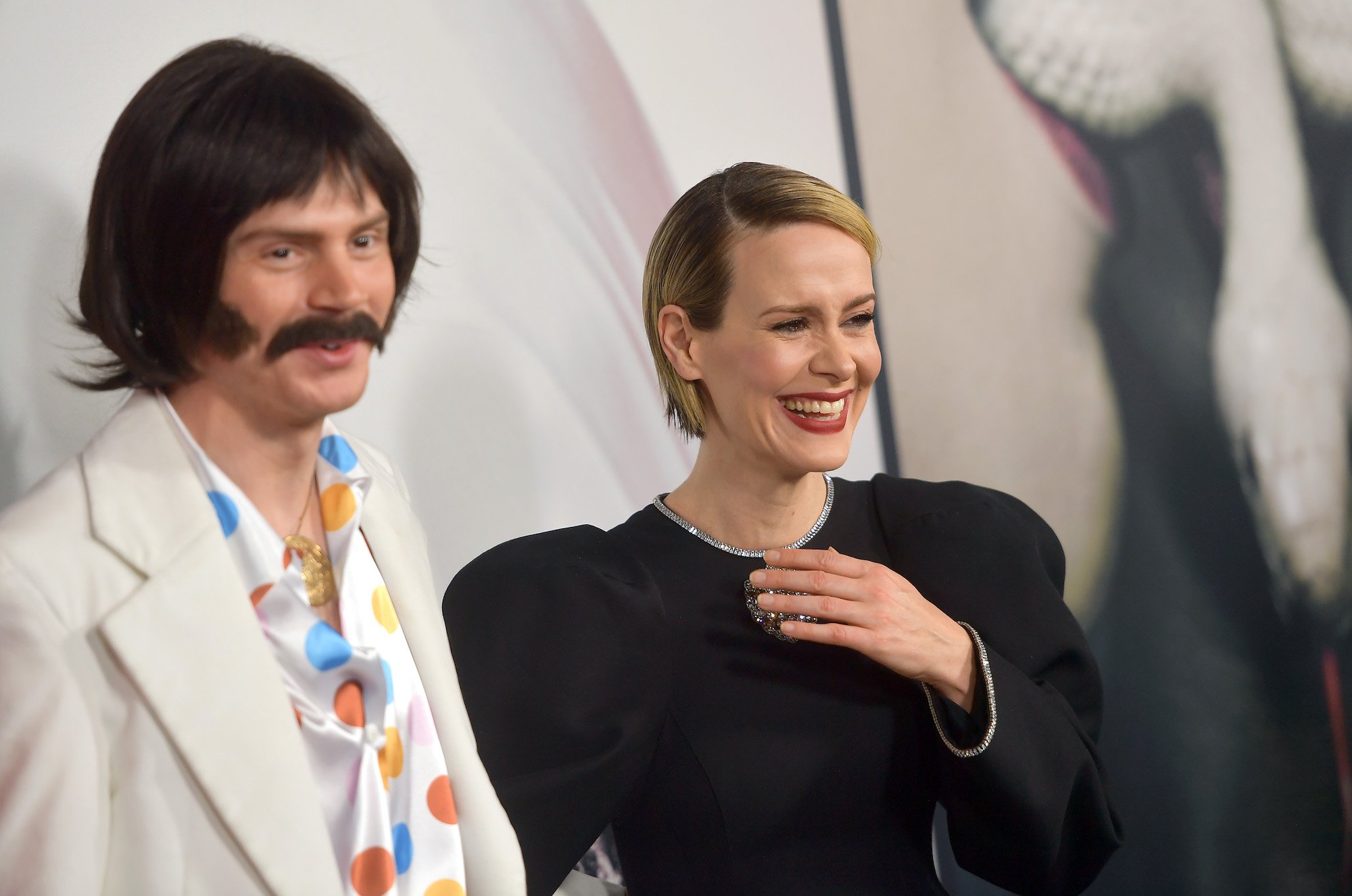 Fans are looking forward to seeing many of their favorite faces join the American Horror Story Season 10 cast. The trailer for "Red Tide" already shows Lily Rabe taking on a leading role. Additionally, we'll see Kathy Bates, Leslie Grossman, Billie Lourd, Sarah Paulson, Evan Peters, Adina Porter, Angelica Ross, and Finn Wittrock through both parts one and two, according to Decider.
Fans are certainly excited to see Peters and Paulson return. According to AHSCrave, we can anticipate Paulson taking on the role of a politician and historical figure in part two, "Death Valley." She's reportedly playing Mamie Eisenhower.
As for newcomers, it seems model and American Horror Stories lead Kaia Gerber as well as Macaulay Culkin will join the team.
Check out Showbiz Cheat Sheet on Facebook!