'American Idol': Carrie Underwood Said Fans' Vicious Comments Blindsided Her: 'We Were Not Prepared For It'
Superstar country singer Carrie Underwood during her 2005 run on American Idol had the time of her life. The Oklahoma native was 21 when she auditioned on the singing competition – and won.
Here's what Underwood, now 37, had to say about being exposed to unkind remarks by fans at that time and how she handled it.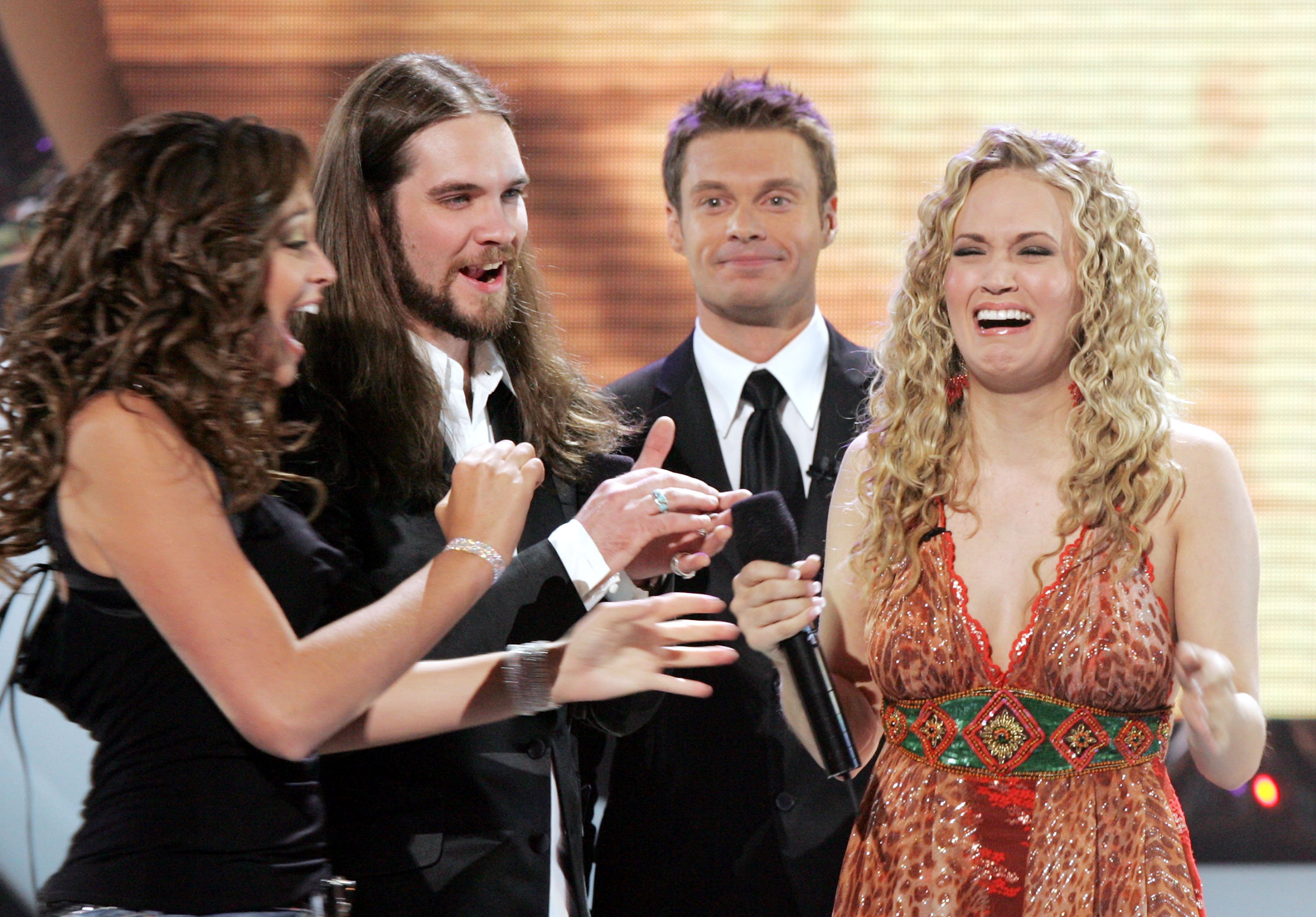 Carrie Underwood auditioned on 'American Idol' in 2005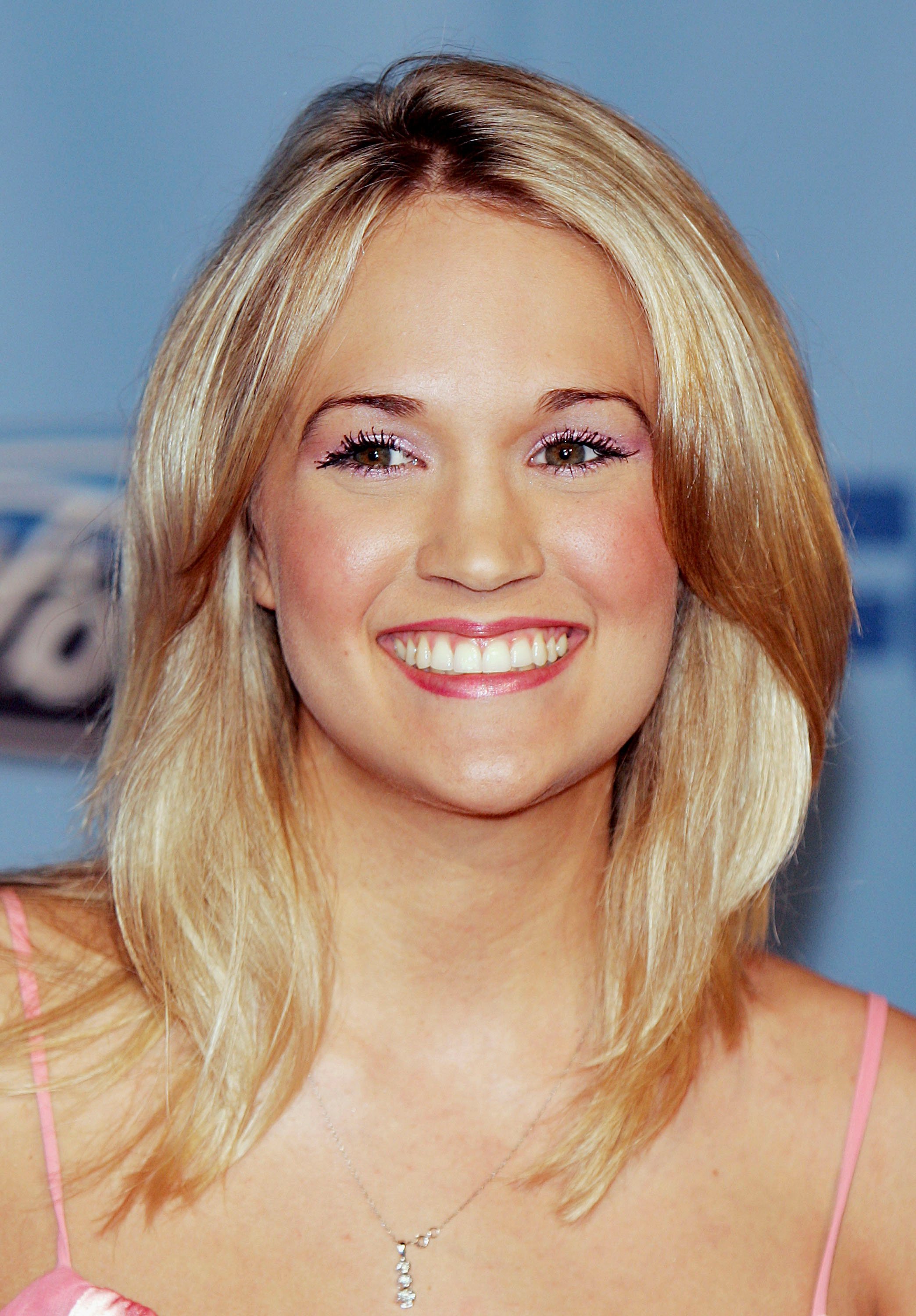 In her 2020 fitness and lifestyle book, Find Your Path, the Before He Cheats singer described her dreams of becoming a country singer "fading as I got older and more practical and realistic."
"The summer before my senior year in college," she wrote, "I was at home, watching TV in the living room, and I saw a news program talking about people auditioning for American Idol."
She saw online that the closest auditions to her Oklahoma home were in St. Louis. At first, Underwood thought the six-hour drive was too far for something that might not work out.
"We went, I auditioned," she wrote, "and the next couple of days were a blur, but eventually, I got my 'golden ticket' that meant I had made it through to the next level and I was going to Hollywood!"
'American Idol' was eye-opening for Underwood in more ways than one
The Love Wins artist stated that being in California was an incredible experience for her. Singing every single day felt as though a part of her that had been shut tight was finally thrown open and given full expression.
Another part of the American Idol experience that shocked the singer was how well-fed contestants were.
"Those craft service tables they had for us in the rehearsal spaces were piled with junk food all day – bear claws and doughnuts in the morning, big vats of pasta or fried rice for lunch, stacks of pizza or tacos and platters of cookies for dinner, and big trays of food they brought around to everyone to keep us going on the late nights," Underwood recalled.
Fans' unkind remarks and the action Underwood took
As the mother of two described, fans became a little vicious in their online comments and it was apparent to Underwood that perhaps she had enjoyed one bear claw too many.
"Back in 2005…," she wrote, "message boards were the main way people communicated online. One evening, I was playing around on the computer with some of the other contestants and we found a message board devoted to American Idol."
Underwood and her fellow contestants were eager, at first, to see what their fans were saying about them. Until they began seeing nasty remarks about each of them. The Jesus, Take the Wheel singer made it clear that most of the comments were encouraging and supportive. But "there was that 1 percent that was just awful."
"We were not prepared for it…And some of the negative comments about me really made an impression – in particular, 'Carrie's getting fat,' and 'What is up with her fingernails?'"
The comments didn't cause Underwood to run for cover or to seek comfort in even more food. They brought about positive change in her.
"Those message boards lit a fire under me," she wrote, "and it was like I unearthed my old forgotten dream, dusted it off, and reinstated it in my head. It was the best and most effective motivation I had ever experienced."
Her recent book, Find Your Path, as well as her fit52 app and fitness apparel line are testaments to how the artist eventually made changes in her fitness and wellness, set her course and, as we know, didn't look back.