'American Idol': How Old Is Each Finalist?
'American Idol' is currently down to three finalists: Grace Kinstler, Willie Spence, and Chayce Beckham. So, how old is each singer? This looks at each of the three contestants left on 'American Idol' and how old each of them are. It also looks at the potential favorite to win the show.
We have finally reached the season finale of ABC's popular singing show, American Idol, and each finalist has an excellent chance to win. Only three contestants remain, as it's between Grace Kinstler, Willie Spence, and Chayce Beckham, and they are all in the final three for good reason. Kinstler and Spence are two powerhouse vocalists, while Beckham has the potential to become a country music superstar.
However, given that American Idol contestants are typically either teenagers or in their 20s, how old are this year's three finalists? Here's a look at the singers and each of their ages.
'American Idol' 2021 is down to three finalists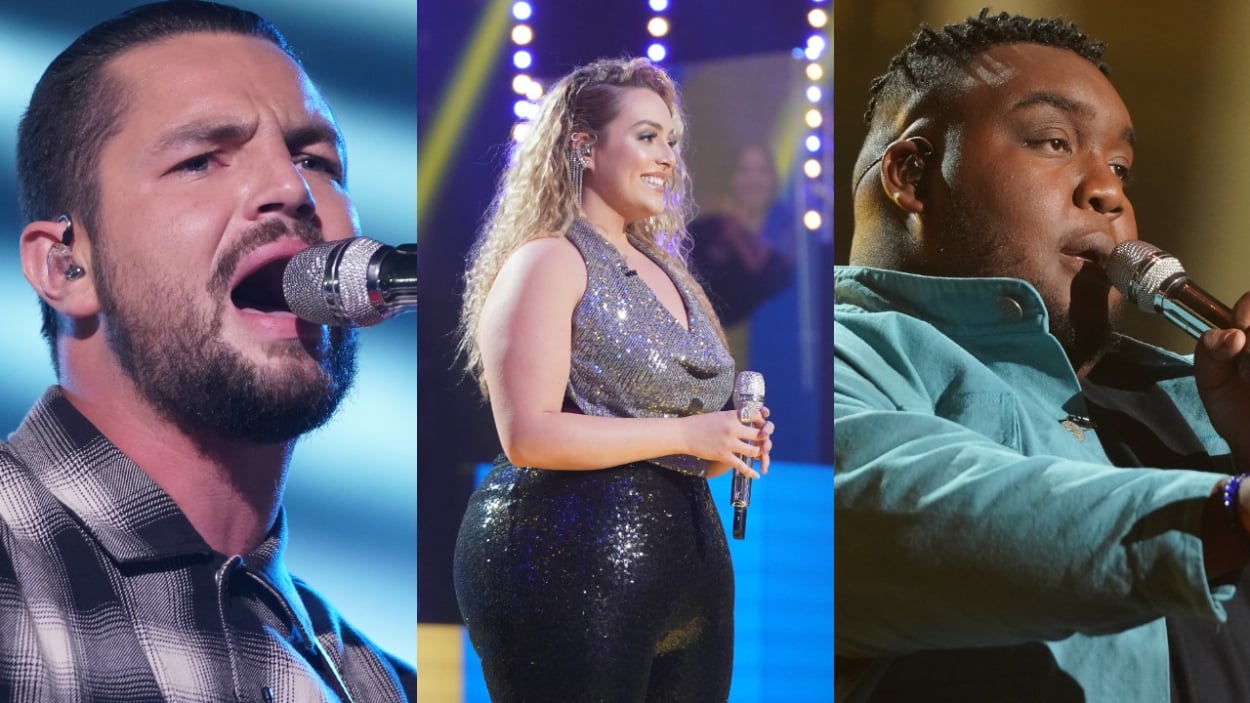 During the May 16 episode that featured the top four contestants, fans said goodbye to Casey Bishop, a rocker from Estero, Florida. Bishop showed her wide range of abilities while on the show, performing Mötley Crüe's "Live Wire," while also singing "Over The Rainbow," but she was unable to outlast Kinstler, Spence, and Beckham.
According to her American Idol bio, Kinstler is a college student from Lakewood, Illinois. She has limitless range and has proven it throughout the season by successfully singing Demi Lovato multiple times in addition to having several other standout performances.
Spence, on the other hand, is from Douglas, Georgia. His stardom has reached another level on the show, as he had already become popular while in high school when a video of him singing "Diamonds" by Rhianna went viral. Like Kinstler, Spence has also proven that he has limitless range and is a strong vocalist.
Lastly, Beckham is from Apple Valley, California. He has a voice perfect for country radio and has a chance to be on it for a long time. He has also shown that he is a talented songwriter, as he has performed multiple originals this season.
How old are the three 'American Idol' finalists?
American Idol contestants can only be between 14 and 28 years old, per the show's eligibility requirements. So, how old are this year's three finalists?
According to their bios, Kinstler is the youngest of the three, as she is 20 years old. Spence is just barely older than her, as he is 21, and Beckham is the oldest of the three at 24 years old.
While all them are in their 20s, Bishop was certainly the youngest of the top four, as she is 16 years old.
Who is the favorite to win?
It's hard to determine which contestant has the best chance to win, as they are all in the final three for different reasons.
For much of the season, it seemed as if Kinstler and Spence were the favorites, but Beckham has come on strong at the end. According to Parade, his single "23" even reached the top of the iTunes charts after its release on May 14.
"It is all I ever wanted in my life, to put out music that people listen to," Beckham, who wrote the song, said to Parade. "So, I am grateful that with this song I was able to do that. What a blessing from the point that I wrote it to the point I am at now—the way that my life has changed and a lot of it has to do with that song."
Each American Idol finalist certainly has a great chance to win, but Beckham's top-rated single may help his chances.
The season finale of American Idol airs May 23 at 8 p.m. on ABC.