'American Idol's' 5 Most Successful Contestants Who Didn't Win
See the five 'American Idol' contestants who didn't win, but went on to become huge successes.
While most people can sing along to a handful of Kelly Clarkson and Carrie Underwood songs – Idol's season one and season four winners respectively – several American Idol contestants who didn't take the grand prize went on to be very successful entertainment professionals.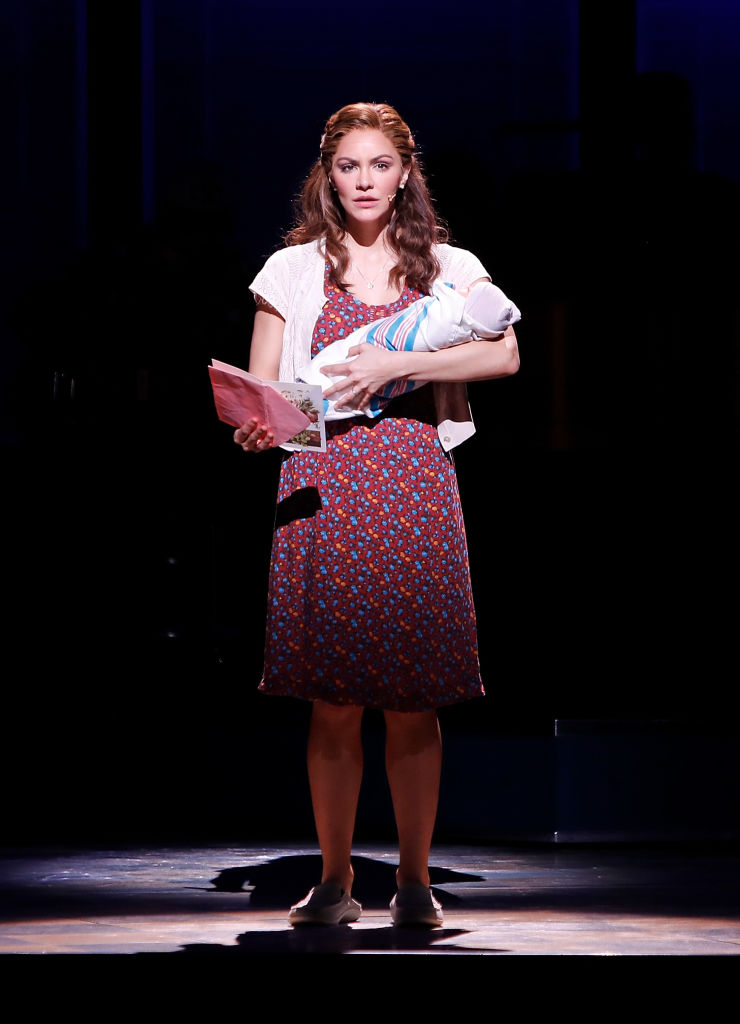 From actors to recording artists, this list will highlight the American Idol contestants who didn't win the show but went on to win at life.

5) Clay Aiken: 2nd place in season 2

Clay Aiken lost American Idol to Ruben Studdard in season two, and while he may have fallen off your radar since 2003, he has kept himself busy. Clay Aiken is still worth an estimated $7 million, according to Celebrity Net Worth, and went on to serve as a UNICEF ambassador following his run on Idol.

Aiken ran for Congress in North Carolina's 2nd Congressional District in 2014, and while he won the Democratic primary, he lost to the Republican incumbent.
Aiken is very involved in politics and has worked alongside several charities benefitting children, autism causes, and LGBT+ rights. He is still present in the entertainment sphere and appeared on Broadway in 2008's Spamalot; however, his attention mostly remains elsewhere.
4) Chris Daughtry: 4th place in season 6

In 2006, Chris Daughtry's run on American Idol came to an end right as the top three finalists were announced. While many thought his road to stardom would reach a stop sign, he had already acquired a devout fan base and went on to become a successful recording artist with band Daughtry.

Chris Daughtry most recently recorded the album Cage to Rattle in 2018. Before Cage to Rattle, he released albums Leave This Town, Break the Spell, and Baptized.

With an estimated net worth of $10 million, according to Celebrity Net Worth, this Idol finalist isn't doing too bad for himself. Some of his major hits include "All These Lives," "No Surprise," "Over You," "Waiting for Superman," and "Home."

3) Katherine McPhee: 2nd place in season 5

Season 5's runner-up, Katharine McPhee, has gone on to star in Scorpion and Smash. While the latter involved singing and dancing, the former ran for five seasons and placed McPhee in an acting-only role.

Worth an estimated $8 million, McPhee went on to record 4 albums following Idol; however, she clearly chose to direct her attention towards film and TV.
McPhee also starred in the movies You May Not Kiss the Bride, The House Bunny, and The Lost Wife of Robert Durst. McPhee also recently starred on Broadway in Waitress. Considering not many Idol contestants make their way to leading roles on the small screen, silver screen, or Great White Way, it's fair to say that Mcphee stands out amongst fellow runner-ups.

2) Adam Lambert: 2nd place in season 8

Adam Lambert lost to Kris Allen in an upset that shocked half the nation, as it was nearly impossible to deny Lambert's superior vocal dexterity and stage presence. However, in the end, their ensuing success would reveal the true "winner."

Adam Lambert is worth an estimated $20 million and has been serving as Queen's lead vocalist since 2011. He also starred in FOX's Rocky Horror Picture Show remake and, most recently, performed at the 2019 Academy Awards.

1) Jennifer Hudson: 7th place in season 3

Unlike several of her fellow successful contestants on this list, Jennifer Hudson was not even a runner-up; however, she got the last laugh. If you don't know the name Jennifer Hudson, you're living under a rock.

Jennifer Hudson is worth an estimated $20 million, and since competing on Idol, has gone on to star in Dreamgirls, Sing, Mister and Pete, and The Secret Life of Bees. She has even coached The Voice and will sing the iconic number "Memory" as Grizabella in the remake of Cats to be released later this year. Jennifer Hudson is a successful recording artist and movie star who got her start on Idol but rose to the top without coming close to the winner's circle.