'American Pickers' Cast: Frank Fritz Won't Return, Says He and Mike Wolfe Haven't Spoken in 'Years'
Frank Fritz's picking days are done, at least for now. The American Pickers star won't be returning to the History Channel show. The news comes after Fritz opened up about why he hasn't been seen in recent episodes of the reality TV series. The show premiered in 2010 and followed Fritz and his co-host Mike Wolfe as they traveled America's backroads in search of antiques. 
What happened to Frank Fritz from American Pickers?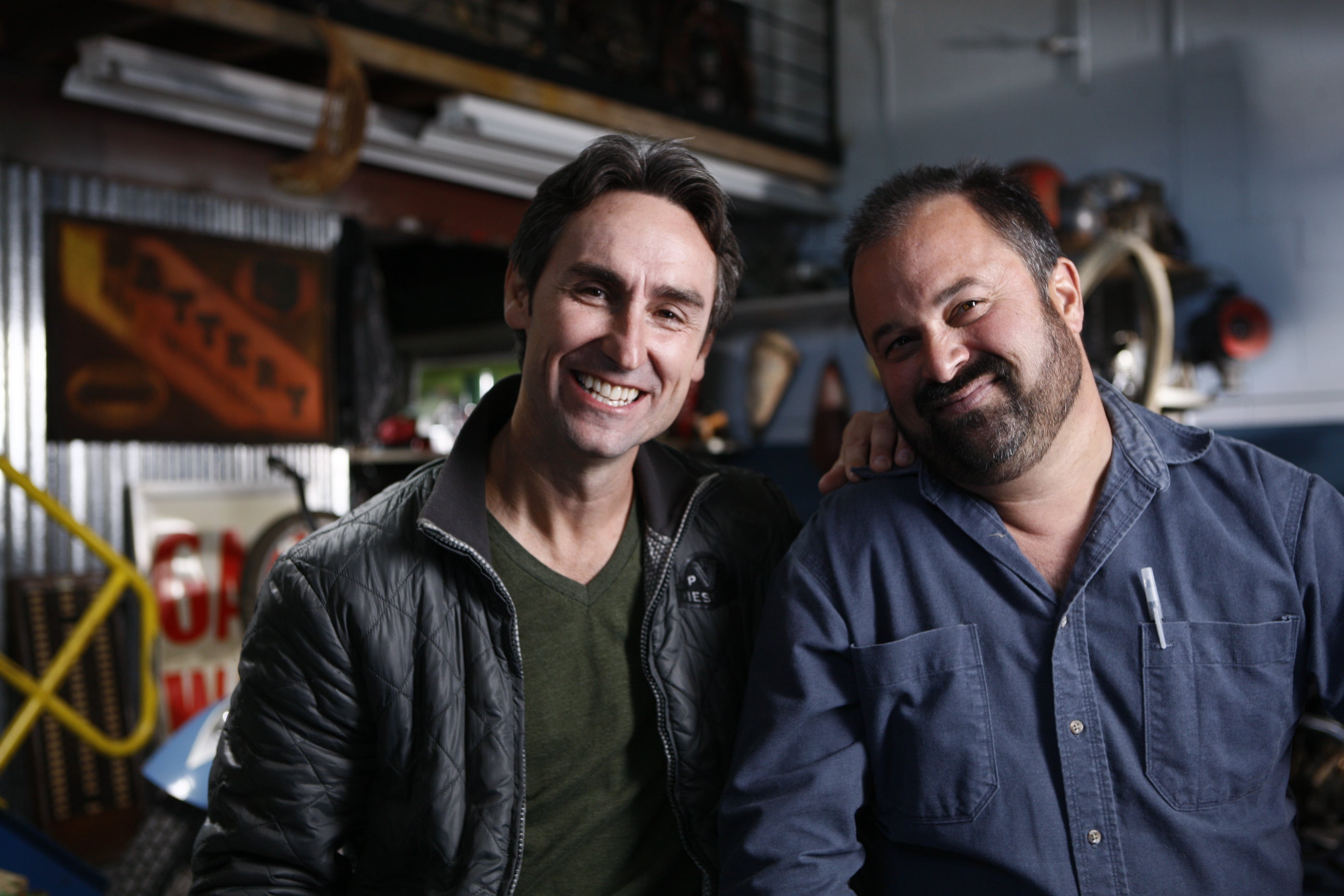 In a recent chat with The Sun, Fritz spoke candidly about his recent absence from American Pickers and his relationship with Wolfe. Fritz has not been seen on the show since March 2020. He said he is no longer in contact with Wolfe, whom he claims went MIA after Fritz began experiencing health problems. 
"I haven't talked to Mike in two years," he said. "He knew my back was messed up, but he didn't call me up and ask how I was doing. That's just how it is."
Fritz indicated unequal roles on the show was a source of the conflict between the two. 
"The show is tilted towards him 1000% … That's fine. It's like you've got Aerosmith and there's Steven Tyler and he's the frontman," he said. "I found my spot, I'm second and he's number one on the show." 
Wolfe's ego was an issue, Fritz hinted, who also called him a "longtime friend" in a Facebook post. He said his more down-to-earth picking style appealed to viewers.
"I'm not arrogant and I'm more of a regular ol' guy," Fritz went on to say. "The guy that connects with me … buys a $150 sign, not an $8,000 sign.
"I'm more of the common man guy, I haven't found a $100,000 vase or any Michelangelo stuff. I've never really had a big, big score like that," he added.
History Channel cuts ties with Frank Fritz 
Fritz, who has Crohn's disease, told The Sun that back surgery combined with the coronavirus (COVID-19) pandemic caused him to step away from filming last year. 
"I would like to come back to the show, but we will see … It's up to the network whether I come back on the show," he said.
Now, it seems the network has made a decision. The History Channel has told EW that Fritz will not be back for future episodes of American Pickers.  
"I will NOT be returning to the show after having health issues, as the producers have decided to focus on Mike Wolfe as the solo host," Fritz confirmed on Facebook. 
Mike Wolfe says Frank is 'like a brother to me' 
So far, Wolfe hasn't directly addressed Fritz's claims of a falling out between the two. But in a statement shared with EW, he wished his former picking partner all the best.   
"I have known Frank for as long as I can remember, he's been like a brother to me," Wolfe said. "The journey that Frank, Dani [Danielle Colby], and I started back in 2009, like all of life, has come with its highs and lows, blessings and challenges, but it has also been the most rewarding. I will miss Frank, just like all of you, and I pray for the very best and all good things for him on the next part of his journey."
American Pickers airs Mondays at 9 p.m. ET on History Channel. 
Check out Showbiz Cheat Sheet on Facebook!
RELATED: Is 'American Pickers' Fake? Stars Mike Wolfe and Frank Fritz Don't Do Much Picking At All