'American Underdog' Official Trailer Released: Everything to Know About the Story of a Supermarket Worker Turned NFL Legend
Actor Zachary Levi is stepping out of his superhero cape and into a football jersey in American Underdog's first trailer. 
The sneak peek for the Shazam star's next film was released by Lionsgate earlier this week. The upcoming biopic recalls former NFL player and St. Louis Rams quarterback Kurt Warner's journey onto the professional field.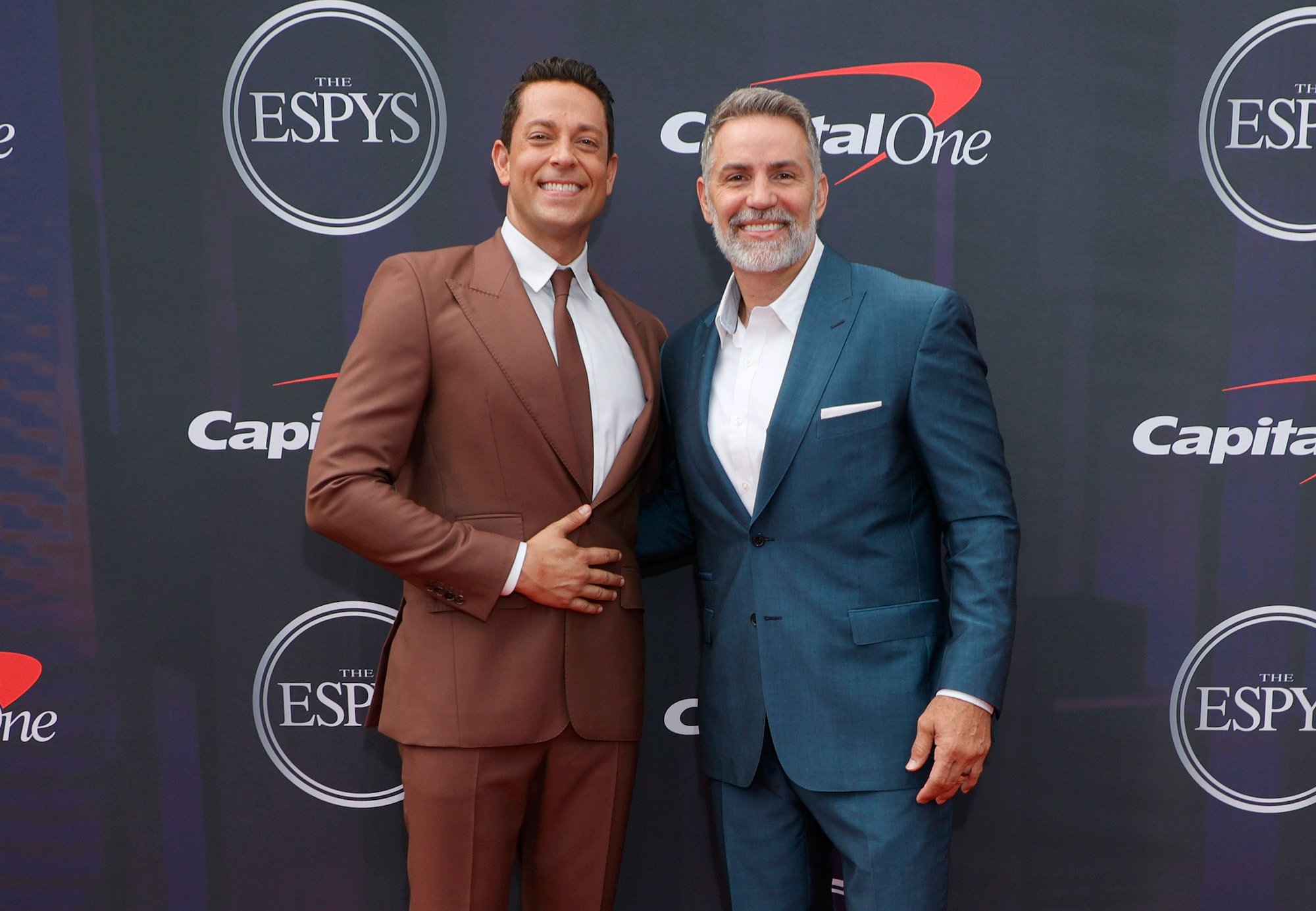 Kurt Warner and Zachary Levi premiered the 'American Underdog' trailer on 'Jimmy Kimmel Live'
Levi and Warner surprised Jimmy Kimmel Live's audience Tuesday night with an unannounced appearance. As the actor told Kimmel, they were there to "talk about the movie that we just made together."
Levi will play Warner in the dramatization of his life. "He went from being an undrafted player to winning the NFL championship," the actor explained to the audience. "When he didn't get drafted, he took a job stacking shelves and worked his butt off. And then he got a spot on an arena football team. [He] did so good, he got drafted by the St. Louis Rams."
"That had never happened before," Warner added at the end of Levi's explanation. "We went on and won the Super Bowl."
"He went from being a third-string quarterback to a starting quarterback," Levi chimed back in before gushing again. "He won the Super Bowl, and he won the NFL MVP, and he's a Hall of Famer. I mean, this is the man."
'American Underdog' focuses on Kurt Warner's setbacks and triumphs
The American Underdog trailer revealed that the film would cover much of what Levi discussed on Kimmel's show. From working at a grocery store to constantly being rejected by other teams, Warner's tenacity and perseverance will be center stage in the movie.
The film is based on Werner's life and his 2000 memoir All Things Possible: My Story of Faith, Football, and the First Miracle Season. He co-wrote it with Michael Silver.
Anna Paquin and Dennis Quaid play supporting roles in 'American Underdog'
Oscar winner and True Blood star Anna Paquin will play Warner's girlfriend turned wife Brenda. She was a former Marine Corps corporal and divorced mother of two kids when the couple met. One of her children was left with special needs after being dropped as a baby. He is depicted in the film and is seen in the trailer. 
Dennis Quaid will appear as NFL coach Dick Vermeil. As the Rams head coach during the 1999 season, the team won their only Super Bowl victory, 23-16 over the Tennessee Titans.
Zachary Levi will reunite on-screen with his former 'Chuck' co-star
The trailer also revealed that Levi would reunite with a former Chuck co-star. Adam Baldwin will play John Casey, Werner's coach, before he was playing in the NFL. 
Baldwin played Levi's handler on NBC's spy comedy. The Tangled actor played a nerdy IT guy at an entertainment store, whose world is turned upside down when imperative spy information is uploaded to his brain.
Jon and Andrew Erwin direct American Underdog. Jon co-wrote the screenplay with Jon Gunn and David Aaron Cohen. Bruce McGill, Ser'Darius Blain, Chance Kelly, Morgana Shaw, Brett Varvel, and Bryce Bruckbauer round out the cast. 
American Underdog hits theaters Dec. 25, 2021.
RELATED: Zachary Levi Compares Shazam to Christian Bale's Batman