'America's Big Deal': It's All About 'Lifting Folks up' (Exclusive)
'America's Big Deal' is a new platform for entrepreneurs and inventors to have a national platform to sell their products directly to consumers. From the mind of inventor Joy Mangano, the competition show gives each weekly winner a chance to partner with a national brand.
America's Big Deal, a first-of-its-kind, shoppable live competition series, is about delivering unique products directly to consumers but also giving entrepreneurs a chance they never thought they'd get.
Similar to executive producer entrepreneur Joy Mangano's personal experience, some entrepreneurs may be ready to give up on their dream. But Mangano and host Scott Evans hope to give inventors and entrepreneurs a platform for their products.
'America's Big Deal' is about lifting people up
Evans said the show centers on inspiration and aspiration – making dreams come true while helping entrepreneurs deliver a product to the public.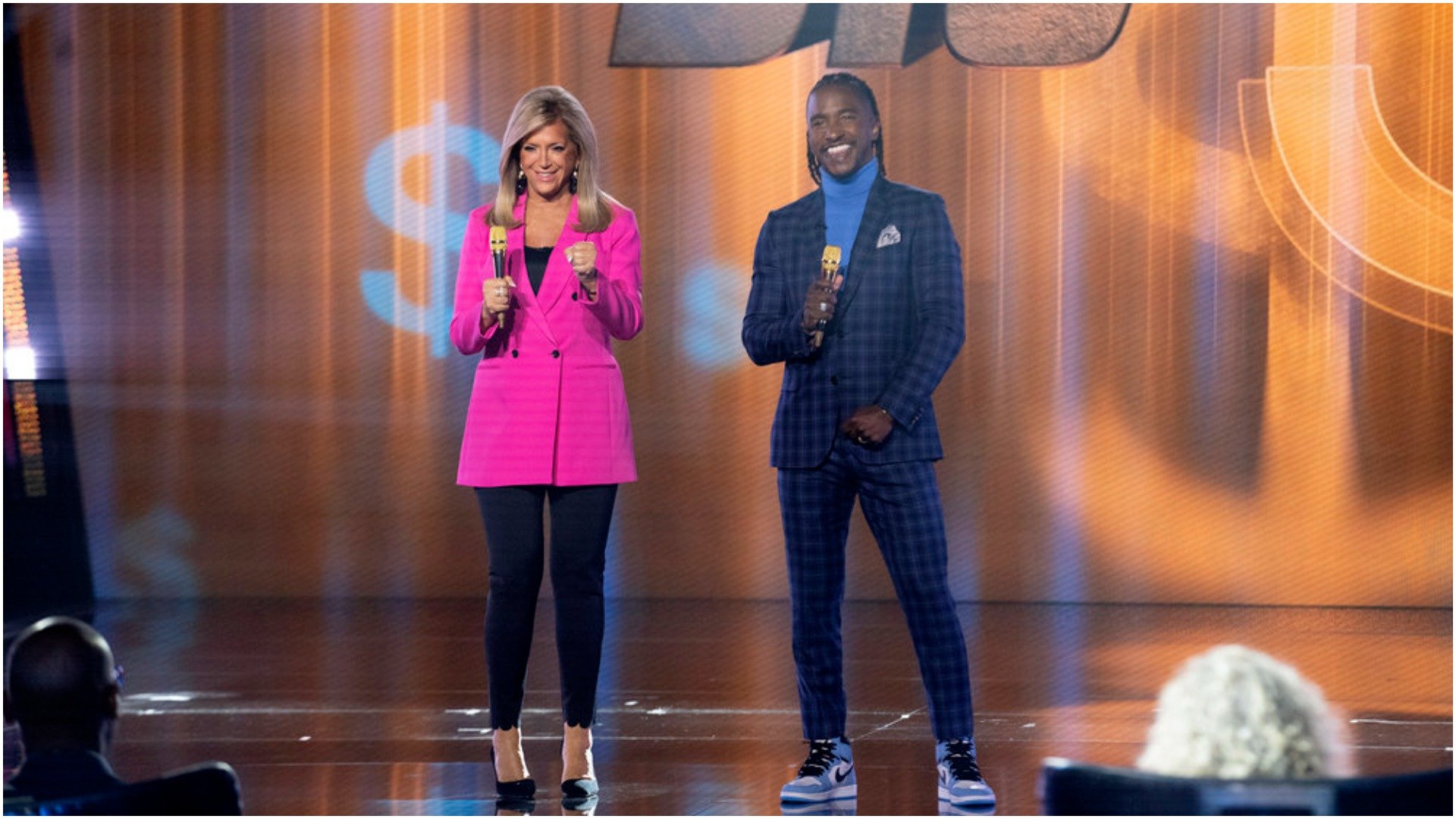 "If today is the day they give up on their goal or their aspiration, and that the purest intention of what we do on this show and what I believe, why I said, 'absolutely, hell yes,' to being a part of it," Evans shared with Showbiz Cheat Sheet. "Was, I do believe that it is all about lifting these folks up. Lifting these people up. Lifting us up. Because we know that when we win – when these people win. We all win."
Winning is big on this show. Each week entrepreneurs will take the stage for a product pitch and the person with the highest sales at the end of the night will win the chance to strike a life-changing deal with one of the show's retail giants.
Joy Mangano and Scott Evans hopes the show gives entrepreneurs a chance to shine
"I think it goes back to like our core desire, which is to be an amplifier of the energy in that space, to be a reflection of the love and the care and the consideration that's been shown to us in our own lives," Evans continued.
"And to allow this to be a platform for them to reach a new level, a new height, right?" he continued. "Because we do know that these individuals are representing so many people in their community, they're representing so many people across the nation, they're representing people who are watching the show at home. And so it's important for me that they feel the love, right? It's important for me that they feel that light on them because it's someone at home is probably wondering if today is the day that they give up on their idea."
Joy Mangano reveals how she got the idea for the show
Mangano's story was a true American dream. Her career as an inventor began in her teens and she became famous for personally selling her self-wringing Miracle Mop on QVC. The movie Joy, starring Jennifer Lawrence was based on her life. So Mangano knows exactly how it feels to have a groundbreaking product but no platform for sales.
"Honestly, I was driving through my town and saw all these boarded-up windows of small businesses and said it is my time to give back to inventors, entrepreneurs, small businesses," Mangano recalled of how she arrived at the idea for the show.
"So you take that mission and America's Big Deal," she explained. "And you the way today, I don't think, you really can compete unless you are live and giving that immediate satisfaction, right? So it's the first live shoppable competition show. The viewer and everybody's trying to figure out how do we make the viewer into a consumer, how do we convert them?"
She laughed, "We did it, we did it! We're selling out every show!" Mangano added, "This show is transforming small businesses into national brands. It couldn't be more exciting!"
So how do consumers participate? First, scan the ShoppableTV code that appears on-screen. Next, shop for your favorite products. Then, complete your purchase seamlessly with NBCUniversal Checkout.
The Thanksgiving episode will be pre-taped due to the holiday. But viewers can shop the entrepreneurs' products on shopamericasbigdeal.com from Thursday 11/18 to Tuesday 11/23 to determine the winner of the pre-recorded Thanksgiving episode.
America's Big Deal is on Thursdays at 9 pm ET/8 pm PT on USA Network.