Amy Adams Once Explained How Motherhood Changed Her Performance in 'Arrival'
Actor Amy Adams had a starring role in the 2016 sci-fi feature Arrival. But without her ready-made experience as a mother, her acting in the film might have looked significantly different.
Amy Adams was going to take a break from acting before she did 'Arrival'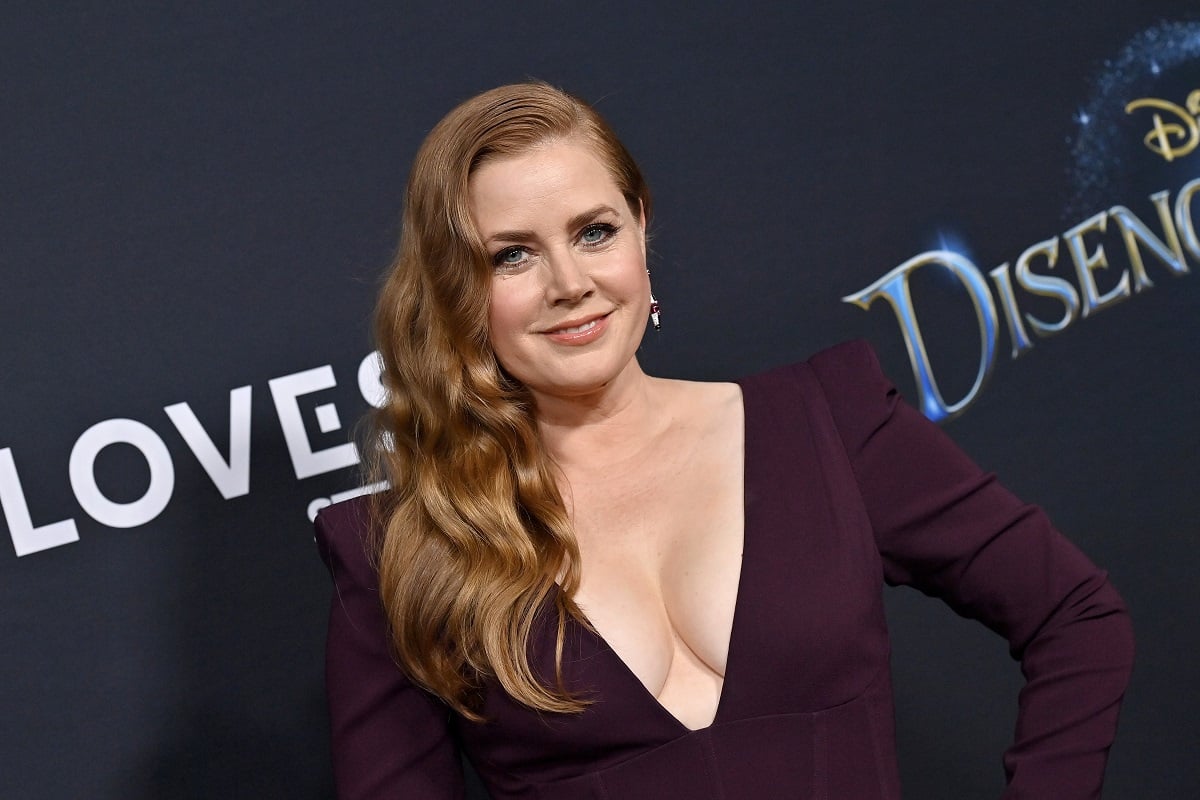 Arrival was a 2016 Denis Villeneuve film that followed linguistic professor Louise Banks attempting to communicate with beings from another planet. Adams would later find herself portraying Louise in the highly rated and critically praised sci-fi flick. But before she got a hold of Arrival's script, Adams was content on taking a hiatus from acting. Instead, the actor was looking forward to enjoying her personal life and spending time with her daughter.
"They had sent it to me, and per my usual I'm like, 'I don't want to read anything right now. I want to take a break and be a mom,'" Adams once said in an interview with W magazine. "But I read it and I was like, 'I'm gonna take a break after I do this film' because it was so good. The script was so beautiful and really was compelling. It had me in the first 15 pages."
Ironically, although Adams considered taking a break from filmmaking due to motherhood, it was Adams' experience as a mother that drew her to Arrival.
How motherhood changed Amy Adams' 'Arrival' performance
Audiences might have seen a different performance from Adams in Arrival if it wasn't for her being a mother. Since there's a strong theme of motherhood in the movie, Adams was able to channel her own parental experiences for the role. Which Adams felt enhanced her performance in a way it wouldn't have been if she wasn't a parent.
"I think I would have made assumptions about how one speaks to a child," she said. "I feel like being a mom helped me have a different type of empathy, a different type of compassion, and when you speak to someone and you're telling them something very hard, especially a child, when it's very tempting to sort of let the drama take over, but when you're a mom or a least the way that I mother, if something hurts me or if something is painful to me I don't want her to see that."
Arrival also came to Adams at a perfect time. Similarly to her character in the film, Adams found herself at a bit of a crossroads in her life. She was maturing into the fourth decade of her life and experiencing the joys of parenting. These changes were being more and more reflected through the types of films she began doing.
"It's being a mom and entering my 40s and looking at things in a different way, a way that has been really awesome," Adams once said according to Spokesman. "I feel really happy about the changes that have happened internally. I feel like these films helped that happen."
Motherhood changed the way Amy Adams picks film roles
Motherhood hasn't only influenced Adams' performance in movies. It's also influenced the types of roles Adams picks in the first place. After becoming a parent, the Oscar-nominee now considers location and distance of a film when deciding whether or not to do a movie. This is for the sake of her parental responsibilities.
"I'm really concerned now with where things shoot like during the school year, it's hard to bring my daughter out of Los Angeles, so I'm like 'Hey, L.A. Film Board, let's get some stuff happening in L.A.' That starts to define it a lot for me now and it's hard to let go of projects just because they don't necessarily work, but that's where I am now and I'm happy to get to be in that position where I can take some time and make those choices that are best for my family," Adams once told Knox News.