Amy Duggar Admits She Keeps Her Love Life 'Fresh' and 'Wild' With Husband Dillon King
There are plenty of infamous families on reality TV nowadays, but few have held on to the spotlight for as long as the Duggars have. From 19 Kids and Counting to Counting On, we've been watching the gigantic Christian fundamentalist family carry on through courtships, marriages, and huge church gatherings for over a decade. While fans may think they're familiar with all 19 of the Duggar kids, there are a few extended family members who've also made names for themselves. One of them is Amy Duggar.
Amy is totally unlike the other Duggar family members. And she's also proving to be a totally open book when it comes to what her marriage and love life with her husband, Dillon King, is like, too. Here's what she said.
Amy Duggar is way more liberal than the other Duggars
While Jim Bob and Michelle Duggar's kids abide by extremely strict rules when it comes to courtships and modesty, Amy Duggar is totally different. She's the daughter of Jim Bob's sister — and while many may assume his sister, Deanna, would bring Amy up with the same Christian fundamentalist values, such was not the case. Amy didn't have to follow any sort of dress code, she was allowed to watch television, and she was also allowed to date. Not only that, but her own parents had her out of wedlock — so they know not to judge their own daughter for her decisions, too.
It's not just Amy's lax family rules that set her apart from the other Duggars, either. There were also plenty of rumors that a family feud was going on. In Touch Weekly notes while Amy made many guest appearances on 19 Kids and Counting, she seemed to have a slow falling out with the rest of the family, as she didn't attend Jinger Duggar's wedding. Not only that, but the other Duggars unfollowed Amy on social media, and other reports claimed Amy was banned from speaking publicly about the family.
She's currently expecting a baby boy with her husband
Amy's back on social media (and seemingly in the good graces of the other Duggars, too). And she has exciting news of her own. She's expecting her first child with her husband, Dillon King, and made the announcement in June. As Amy told People, "We just can't wait for this little ball of energy to arrive! He's already named, so let all the embroidery begin. I am so obsessed with baby bath robes!"
Amy's also posting about her pregnancy all over her Instagram, too. One of her recent photos features her husband and her baby bump posed in a funny way, and before that, she also posted a series of photos to reveal the gender of her child. Amy's followers took to the posts to congratulate the mom-to-be, too — and even a few other Duggars made sweet comments to the happy couple. "Awwww, yay! So happy for y'all! I was so wrong! lol! I guessed girl all along!" Jessa Duggar commented on this photo.
Amy dished on her romantic life, too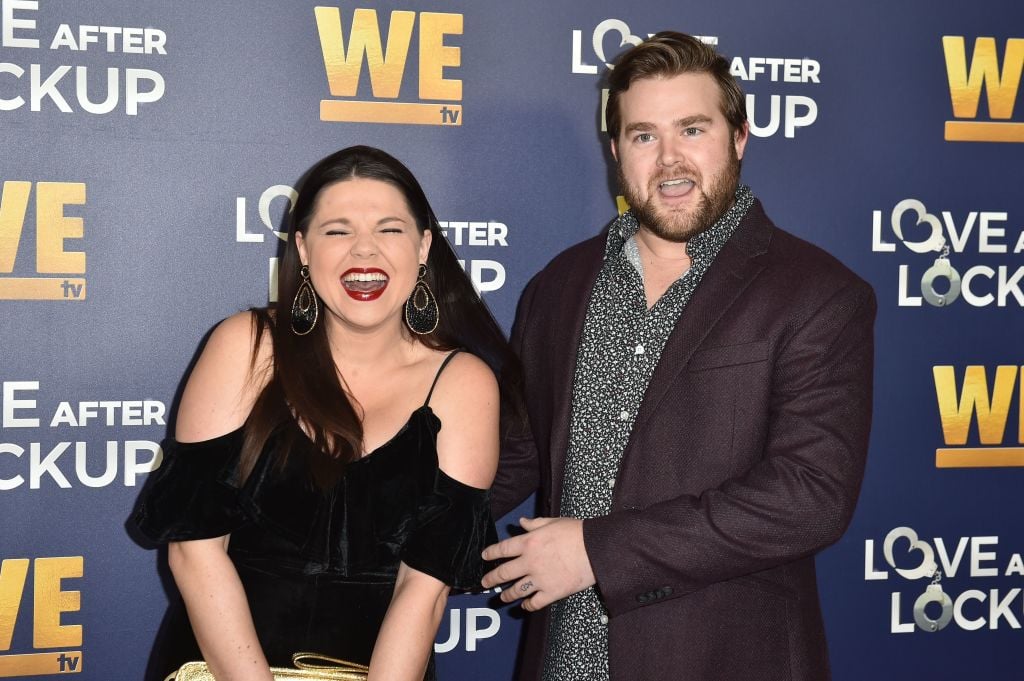 The Duggars have a strict no kissing, no hand-holding, and no sex before marriage policy in their household, but we're guessing Amy doesn't necessarily abide by that. She got candid to People at the end of 2018 about what her sex life with her husband is like — and she noted the two of them keep the romance alive by getting intimate "all the time." King also added, "The kids are coming. We've been practicing."
As for how they keep the romance alive, the couple said they love to change things up as much as possible to "keep it fresh, keep it wild." King even added that they love "firelight, candle, one of those big massage bed things. The whole shebang."
We're glad Amy and her husband are working things out and are excited for their child together, as their relationship seemed uncertain for awhile. The two tied the knot after just a two-month engagement, and they appeared on Marriage Boot Camp to work out their issues. We're excited to see what the future holds for them with their baby boy, too!
Check out Showbiz Cheat Sheet on Facebook!