Amy Roloff From 'LPBW' Set Differences Aside With Matt Roloff and Caryn Chandler: 'Our Family Still Rallies'
Little People, Big World is back with more Roloff family drama. So far on season 20, we've seen Amy Roloff find a new home as she's still working to move off of Roloff Farms post-divorce from Matt Roloff. And Matt and his girlfriend, Caryn Chandler, are still going strong — though there certainly seems to be some animosity between Chandler and Amy at times.
Amy and Matt aside, we're also keeping up with Zach and Tori Roloff. And Tori recently went to the hospital to give birth to their baby, Lilah, on the show. When Zach and Tori were figuring out Tori's hospital stay, they had Matt, Amy, and Chandler assist with their son, Jackson. And Amy noted everyone comes together when it's most necessary.
Amy Roloff wrote about Matt Roloff's scandalous relationship with Caryn Chandler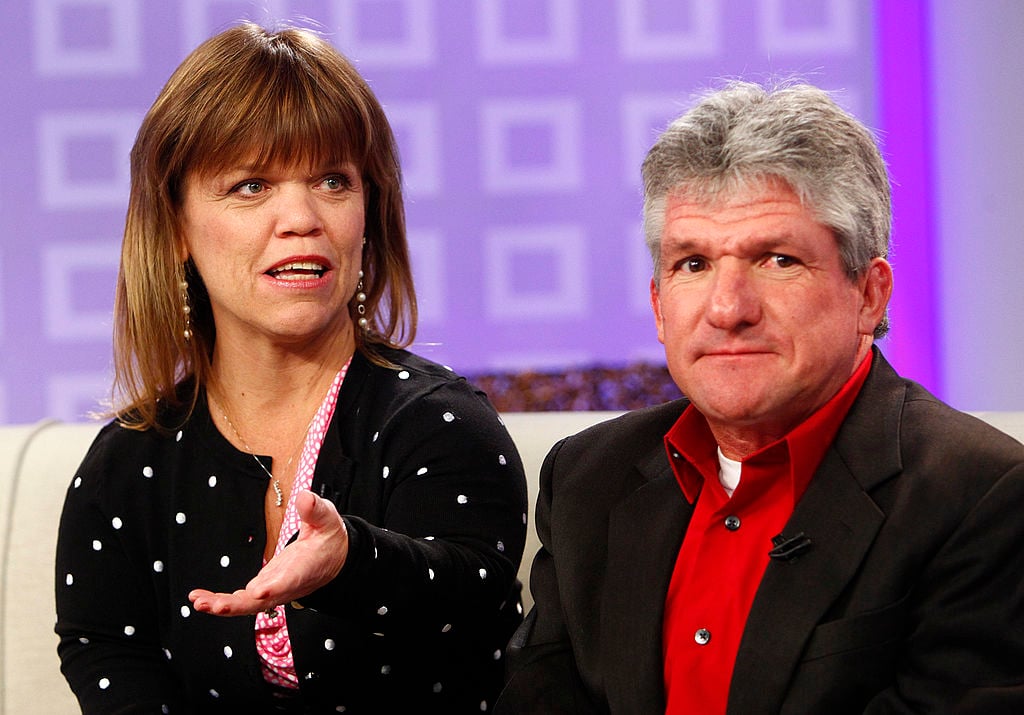 RELATED: 'LPBW': Matt Roloff's Girlfriend, Caryn Chandler, Said She Would Absolutely Go to Amy Roloff's Wedding
Related post url: 
Matt and Amy were married for multiple decades before splitting up. And Amy wrote about the divorce in her memoir, A Little Me. According to Amy, there was another woman involved with Matt before the split — and the woman in question was a farm manager on Roloff Farms. Those who've been following the show know Chandler worked on the farm before she was with Matt, and that's all the evidence fans needed to assume Amy was talking about her.
"I saw messages, pictures, and other things that should not have been shared between people who just worked together and were still married to other people," Amy wrote. "I was devastated."
Matt thinks Amy's accusations were uncalled for, though. "I think she did throw shade at me," Matt said of Amy's book on the First Class Fatherhood podcast. "I don't think it was really fair. And it was hurtful. It was actually very hurtful. It took me awhile to kind of process it and absorb it."
Amy, Matt, and Chandler came together when Tori Roloff was giving birth to her second child
Amy's said multiple times in the past that she's uncomfortable around Chandler. And they're rarely seen communicating on the show. Despite all the controversy, though, the family comes together when necessary. And when Tori was taken to the hospital to give birth to Lilah, Amy, Matt, and Chandler came together.
"Tori went to the hospital kind of out of the blue. We know now it's not a false alarm. This is the real deal, the baby's coming tonight," Matt told the cameras on episode 7. And that's when talk of what to do with Jackson came into play.
"While all of this happened, Jackson was napping. So Amy jumped in. She went over to the house to watch him until we could get there," Chandler added.
Matt and Chandler then meet Amy at Zach and Tori's place to pick up Jackson. "I had known ahead of time that Jackson would be staying with Matt and Caryn for at least a few days," Amy said. "You know, I would hope that regardless of what's going on our family still rallies and still comes together to be there for each other."
Amy talked about coming together as a family on Instagram
Amy spoke live on Instagram about Lilah's entrance into the world — and her friend, Lisa, mentioned how the Roloff family came together to help Zach and Tori.
"For the sake of the family … That happened in November, I wasn't in my house yet, lot of stuff was packed. So, it was the natural thing to do to have Caryn and Matt watch Jackson for a few days. … It was the right thing to do," Amy explained.
Lisa also added that she thought it surprised Chandler and Matt that there wasn't any drama at that moment — and Amy reiterated that it was "all about the baby" at the time.
"I will say that whenever someone's going through something like that, two people definitely handle it different, and it was a lot for me to handle. But, we're on new roads, 2020," Amy added.
We're happy to see the Roloffs coming together during the times when teamwork is needed most!
Check out Showbiz Cheat Sheet on Facebook!