Amy Roloff Said Season 15 of 'Little People, Big World' Will Start Filming Soon
It's hard to believe Little People, Big World has been on television for nearly a decade and a half. A ton has changed for the Roloffs since it all began, too. While Matt and Amy Roloff began the show as a married couple sharing what life was like raising four kids and owning their family farm as little people, the show has shifted dramatically with time. Nowadays, Matt and Amy are divorced, and three of their four children are no longer featured on the show — yet viewers are staying more engaged than ever.
So, will Little People, Big World press on for yet another season? According to Amy, the show shall go on despite any family rifts. Here's what she said.
Amy made a life-changing decision at the end of the last season
The last season of LPBW was seriously controversial, as we saw Amy making one of her biggest decisions yet. While Matt and Amy have been divorced for years, the two decided to still live on the Roloff Farms property together on opposite sides. And while Amy loved the farmhouse her children grew up in, living in it by herself just wasn't working for her anymore. As she said on the show, "The farm worked for me because we had two people making it happen. I can't do it on my own."
For this reason, she chose to sell her portion of the farm to Matt. On Instagram, he further explained that they're working on Amy's schedule for moving, too. When she's ready to buy a home and move out, the two will work together to complete the process of her being removed from the farm deed.
She verified that Season 15 of LPBW is happening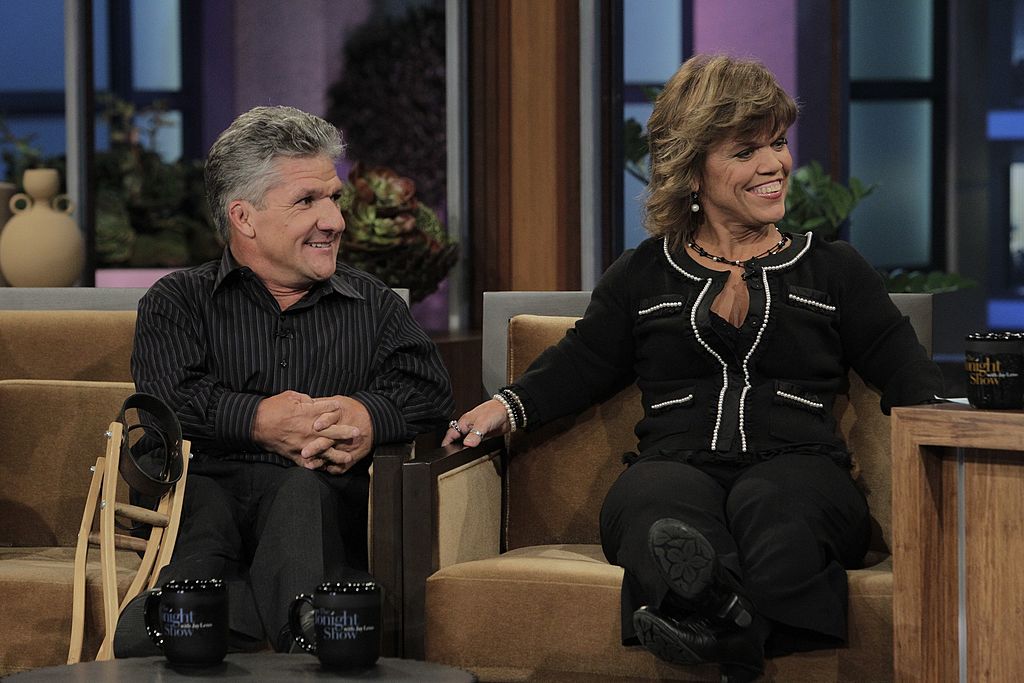 Since Amy made it known she was no longer going to be on Roloff Farms, long-time LPBW fans may wonder if the show will carry on. The good news is that according to Amy on a recent Facebook Live video, the Roloffs are already gearing up for the next season. "We are getting ready, I believe, to start filming Season 15," she said. "Can you believe it, you guys? Season 15. No wonder I'm crazy, being on a reality show this long!" she joked.
As for what's in store, Amy didn't have too much to share — but it seems her mission to find a new home and move off of Roloff Farms property will be recorded. "I think there's still a journey," she added. And Amy also said that she hopes viewers who are empty-nesters, divorcees, or anyone going through a significant change in their lives will be able to relate to her story as well.
What other news will be featured on the new season?
It's not just Amy's search for a new home that will be featured on the next season of LPBW, either. Zach and Tori Roloff are a fan-favorite couple who have big news of their own. While fans are obsessed with their toddler son, Jackson, Tori also recently announced she's pregnant with a baby girl. We're hoping the next season of the show will feature how they're preparing for their second child due this November.
Jeremy, Zach's twin brother, and his wife, Audrey, are also preparing for their second child — though the couple chose to remove themselves from LPBW. We may get glimpses of them here and there, though we're much more likely to see more of Matt, Amy, Zach, and Tori. And as far as Jacob Roloff is concerned, he was the first to depart from the show and has been outspoken about his choice, so we doubt we'll see his wedding in any capacity, either.
Either way, we're all excited for another season of the Roloffs!
Check out Showbiz Cheat Sheet on Facebook!