Amy Roloff Told Fans She's Already Filming a New Season of 'Little People, Big World'
Season 21 of Little People, Big World was abbreviated due to the coronavirus (COVID-19) pandemic. But it seems there's plenty more to come.
The season ended with Amy Roloff saying goodbye to Roloff Farms — and there was plenty of tension between her and Matt Roloff as she said her final farewells. Now, Amy's given fans a clue that season 22 is well on its way. Here's what's going on.
Season 21 of 'Little People, Big World' ended with Amy Roloff saying goodbye to Roloff Farms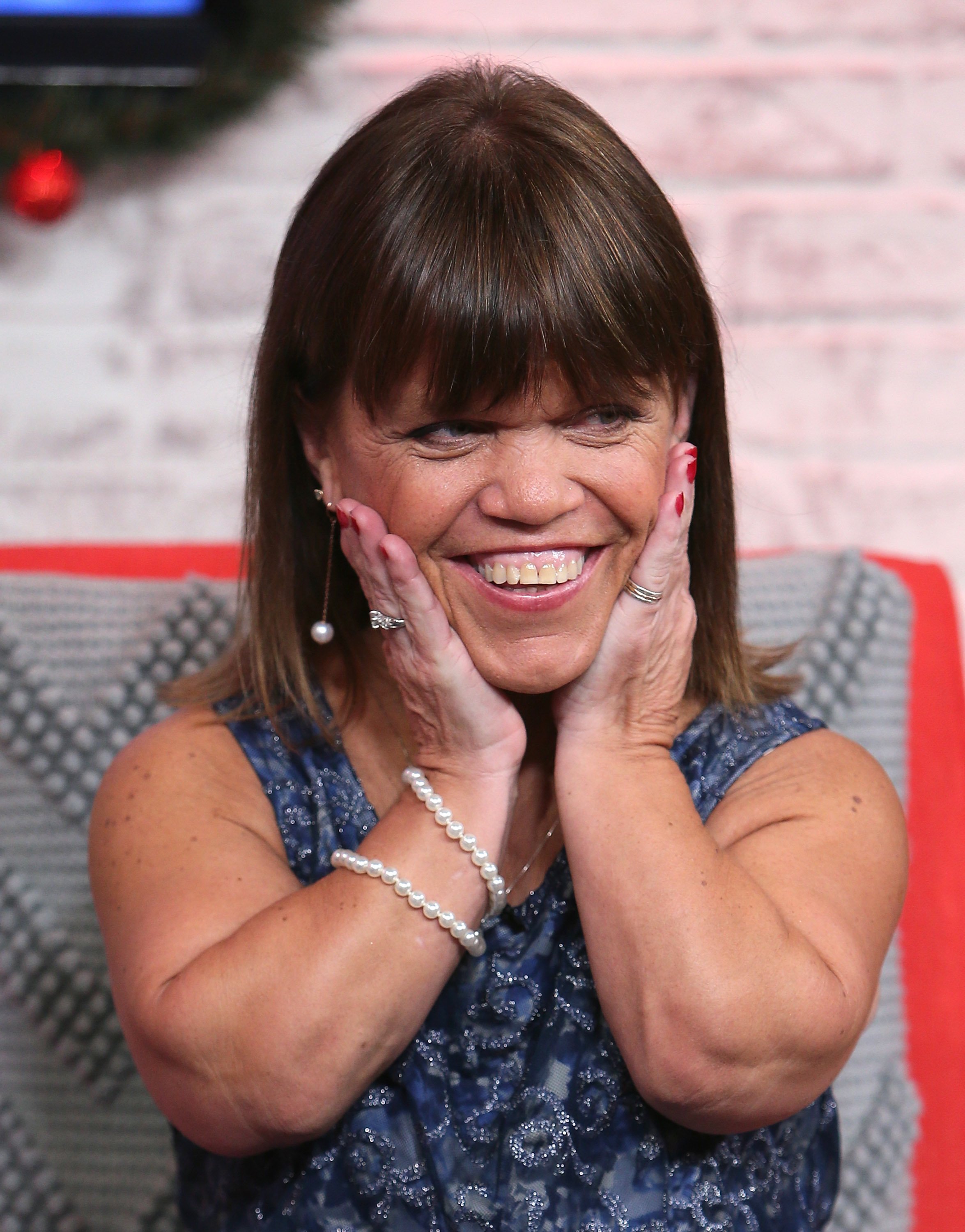 The most recent season of Little People, Big World ended with a majorly emotional event for Amy. She decided she would move off of her half of Roloff Farms a few years after her divorce from Matt. But she finally made the move in season 21. Amy found a new home to settle into, and fans watched as she packed up all of her belongings from the farmhouse and slowly moved off the famous property.
While Amy claimed she was moving as fast as she could, Matt wanted her to put some pep in her step. This led to plenty of angry conversations between the exes.
"It could be hard for Amy to leave the farm," Matt told the cameras on on Season 21 Episode 2. "She has so many memories. But I think in the end, it's gonna be healthy for the whole family when Amy moves on and frees herself from the baggage of the farm. I think she's gonna be happier. The family's now gonna feel more settled."
Amy Roloff gave a clue she's started filming for a new season
Amy assured Matt she'd never set foot on Roloff Farms property again after she was all settled into her new place. And that should make for an interesting next season of the show. While there aren't any details available just yet for season 22, Amy gave a clue on her Instagram that shows she's already filming again.
In early November 2020, Amy posted a photo of herself in a mask to her Instagram story, Soap Dirt reports. "To be able to keep filming LPBW — have to get tested often," she captioned her photo. "Woohoo! 'Negative.' Ready to go."
It doesn't look like Amy's posted any actual details of a new season just yet, though. And Matt hasn't posted anything, either. As for their son who's also a star of the show, Zach Roloff, and his wife, Tori Roloff, they're also keeping mum about any details they may have about the next season.
What can fans of the show expect for season 22?
While we're not quite sure what season 22 holds, we can gather there will be a lot more about Amy and Chris Marek's upcoming wedding. The two have been engaged since September 2019, and they've held off on their wedding plans due to the pandemic. While they're in no rush to walk down the aisle, we know Amy's still making big plans for her special day — and there's no doubt she'll share some of those with her fans.
As for Matt, he's putting a ton of work into Roloff Farms. And in season 21, he started to discuss who will take over the farm once he retires. It seems he thinks Zach or Zach's twin, Jeremy, might be up for the job.
Zach also said he's interested in buying Amy's side of the property for his family. While this admission caught Amy by surprise, he appeared confident that he has what it takes to run Roloff Farms.
We can't wait to see what's next for the Roloff family!
Check out Showbiz Cheat Sheet on Facebook!