Amy Schumer Quit Her Starring Role in 'Barbie' When Sony Pictures Sent Her a Celebratory Gift: 'You've Got the Wrong Gal'
The Barbie movie may be set to hit the theater next year, but it's been a long road for this live-action film to get proceeding. The truth is it's been in the works since 2016 and should've been filmed in 2017. Delay after delay caused it to be put on the backburner.
One pause occurred because of a change in the Barbie cast. Amy Schumer quit her starring role when Sony Pictures sent her a celebratory gift that made her rethink everything.
Amy Schumer joined the cast of 'Barbie'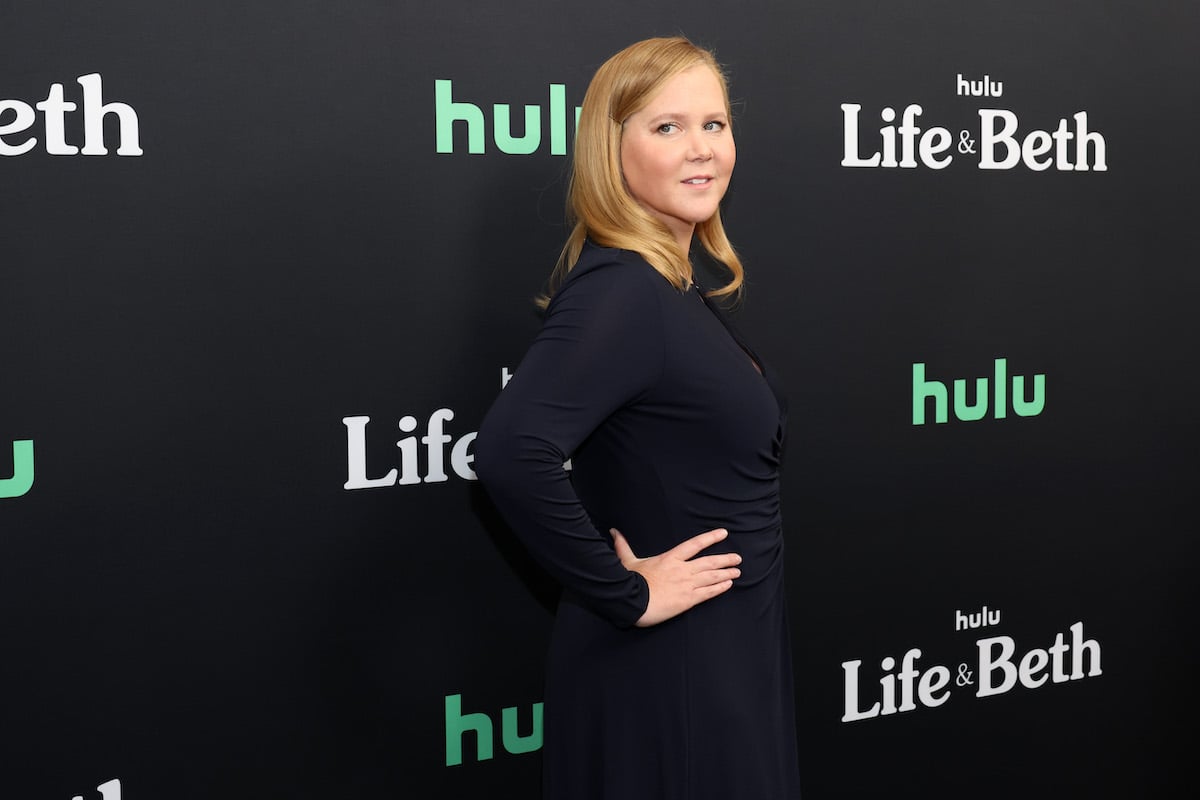 After the success of Trainwreck and Snatched with Goldie Hawn, Schumer was someone who producers wanted to see in their movies. In 2016, Sony came to the comedian about starring in the live-action Barbie movie.
With her sister and frequent writing partner, Kim Caramele, Schumer took a shot at the script. According to The Hollywood Reporter, Barbie was a "fish-out-of-water tale about a woman (Schumer) who gets kicked out of Barbieland for not being perfect enough."
Sony Pictures and Mattel were producing the film, which would be directed by Walter F. Parkes, Laurie MacDonald, and Amy Pascal. Their goal was to put a more contemporary spin on Barbie-related topics like beauty, identity, and feminism.
Schumer steps back from Barbieland amid 'scheduling conflicts'
Headlines reported that scheduling conflicts were the reason Schumer stepped back from being a part of the Barbie movie. But the true causes ran much deeper. Truthfully, Schumer did not identify nor want to support the film's concepts, as she told The Hollywood Reporter.
The 40-year-old attempted to get the writers and producers to change the script and make the female character more empowered. It didn't work. Just four months after agreeing to join the cast, Schumer stepped back.
Now, the Life & Beth star says, "They definitely didn't want to do it the way I wanted to do it, the only way I was interested in doing it." Schumer wrote Barbie as an "ambitious inventor." The studio, however, asked that her "invention" be a high heel shoe made of Jello. The idea was surprising, though it shouldn't have been.
In celebration of her joining the cast, they gave Schumer a pair of Manolo Blahnik shoes. In hindsight, she said, "The idea that that's just what every woman must want, right there, I should have gone, 'You've got the wrong gal.'"
The 'Barbie' movie gets a makeover
Though it took a while to find the right team, Greta Gerwig is now writing and directing Barbie. Margot Robbie is set to be the titular star alongside Ryan Gosling as Ken. However, the new cast still faces certain challenges.
When most people hear the words "Barbie" and "movie," they develop certain ideas about what it will look like. Many of us picture the Disney version.
Barbie has been around since 1959, with a focus on her beauty. There isn't a grown woman around who doesn't have some memory of Barbie dolls. Some people collect them, some people have a favorite one, and many kids love them.
However, in today's world, when we want women to see strong, adventurous role models, it's hard to imagine anything more for the live-action version. Thankfully, Gerwig might have found a way to empower Barbie for modern times.
Although the basic idea is the same, with Barbie being expelled from Barbieland for not being "perfect enough," the rest of the movie should be different as the character sets off on an adventure in the real world.
Further details of the movie are sparse. Many elements are being kept under wraps. After many delays and the coronavirus pandemic slowing production, filming will take place in London. The live-action Barbie movie is slotted to premiere in 2023.
RELATED: The Surprisingly Normal Way Amy Schumer Met Her Husband