Amy Sherman-Palladino Says the Reason 'Gilmore Girls: A Year in the Life' Sequel Hasn't Happened 'Sounds Like Bulls**t'
Just like fans, Amy-Sherman Palladino wants a Gilmore Girls: A Year in the Life sequel to happen. But the Gilmore Girls creator says the reason it hasn't seems like "bulls**t'," even to her.
Fans have wondered about a 'Gilmore Girls: A Year in the Life' sequel since it premiered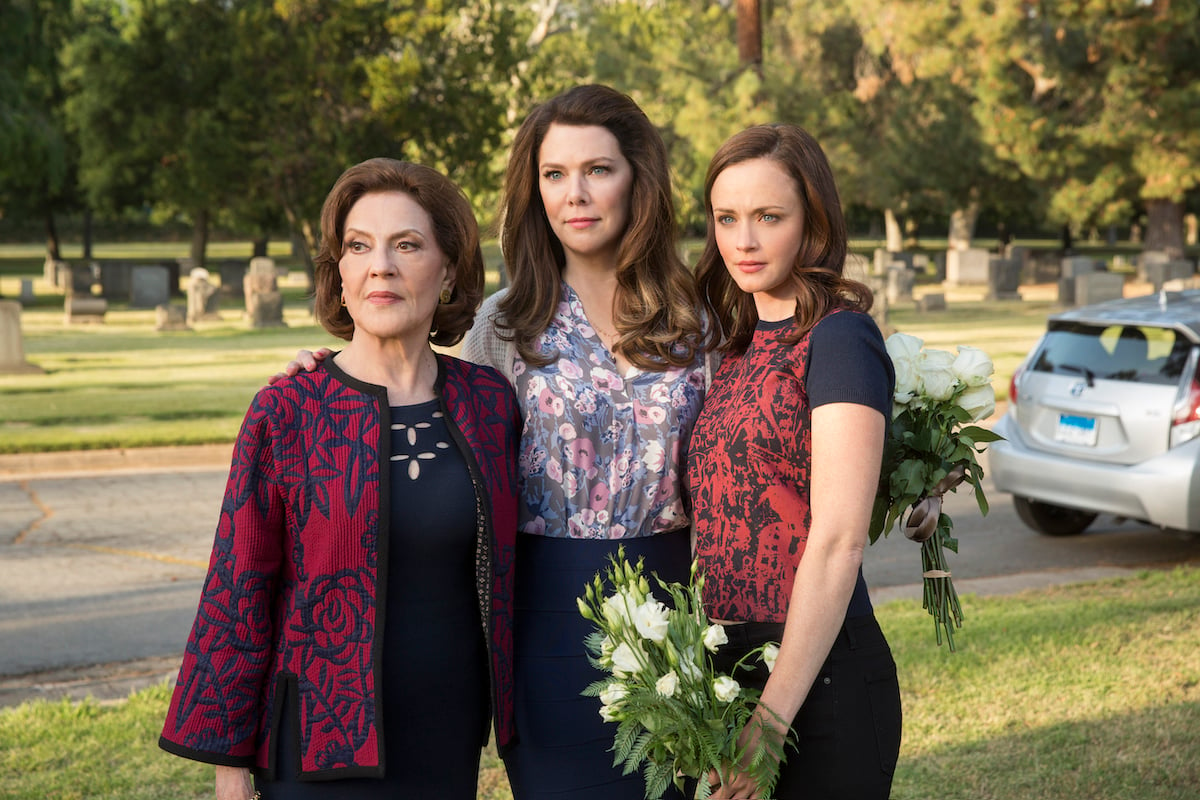 Will there be a Year in the Life Season 2? That's the question fans have been asking ever since Gilmore Girls: A Year in the Life premiered on Netflix in November 2016. 
The revival, which premiered in four parts, reunited many of Gilmore Girls' original cast members. Lauren Graham and Alexis Bledel returned as Lorelai and Rory Gilmore. Melissa McCarthy reprised her role as the clumsy and loveable Sookie St. James. Rory's boyfriends — Jess Mariano (Milo Ventimiglia), Logan Huntzberger (Matt Czuchry), and Dean Forester (Jared Padalecki) — even made an appearance.
Gilmore Girls: A Year in the Life answered many questions for fans. Namely, what happened to the characters after the original series ended in 2007? The wedding of Lorelai and Luke Danes (Scott Patterson) finally happened. Rory's career took a few turns before she landed back home in Stars Hollow writing a book about her life with Lorelai. 
However, with the answers also came new questions. The biggest? Who is the father of Rory's baby? Given the way Gilmore Girls: A Year in the Life ended — on a cliffhanger with Rory telling her mom the final four words — fans want a sequel. They want to know who is having a baby with Rory. Is it Logan? Jess? The Wookie?
Amy Sherman-Palladino says 'Gilmore Girls: A Year in the Life 2' is 'all about the timing'
So, is Gilmore Girls: A Year in the Life coming back? Sherman-Palladino hasn't ruled it out. As she told Us Weekly in March 2022, she enjoyed reuniting with the cast but everyone's busy doing other things at the moment. 
"[Gilmore Girls: A Year in the Life] was so fun, and so to be back, it really felt like a family reunion," the Marvelous Mrs. Maisel creator said. "But everybody's doing [other projects]."
She continued: "Lauren's going back to The Mighty Ducks now, and Alexis is off in Alexis world doing Handmaid's Tale and raising children and being, you know, gorgeous. Kelly Bishop, her show just got picked up. You just gotta move to Chicago. Yeah. So it's like everybody's working, which is annoying for us, but delightful for them, you know?"
"I know it sounds like bulls**t at this point because I keep saying it, but it really is all about the timing," she said.
"It's absolutely not off the table. The stars just haven't aligned yet," she added, noting that if the cast could reunite once again, she'd do it "in a hot second." 
Several 'Gilmore Girls' cast members have said they'd return for a 'Year in the Life' sequel
Gilmore Girls cast members are eager to participate if Gilmore Girls: A Year in the Life 2 happens. Patterson is fully prepared to put on a flannel shirt and backward baseball hat to once again play Lorelai's love interest and local diner owner.
"Obviously, there was a reason that they did that, so that's why I feel, and I'm optimistic, that there's going to be more episodes," he told Hollywood Life, referring to the ending. "Because they wouldn't have just done that and left it and ended the series. That would be a dirty trick, right? We have to find out, and we're going to find out."
As for Graham, she's fully committed to playing Lorelai again. She even has a clause in her contract that states she can put a project on pause for a potential Gilmore Girls: A Year in the Life sequel.
Until the timing's right and the cast's schedules line up, Gilmore Girls and Gilmore Girls: A Year in the Life are available to stream on Netflix. 
RELATED: 'Gilmore Girls: A Year in the Life': Lauren Graham Lost a Beloved 'Gilmore Girls' Souvenir Filming the Revival