An Old Video Proves That Will Smith Had 'Retired' From Making Jada Pinkett Smith Happy Years Ago
Will Smith and Jada Pinkett Smith have been making headlines ever since singer August Alsina revealed that he had been in a relationship (or entanglement depending on who you ask) with Jada. Will and Jada sat down on an episode of Red Table Talk to talk about what really happened. But an old video that has now resurfaced reveals that the two may have been unhappy long before Alsina stepped onto the scene.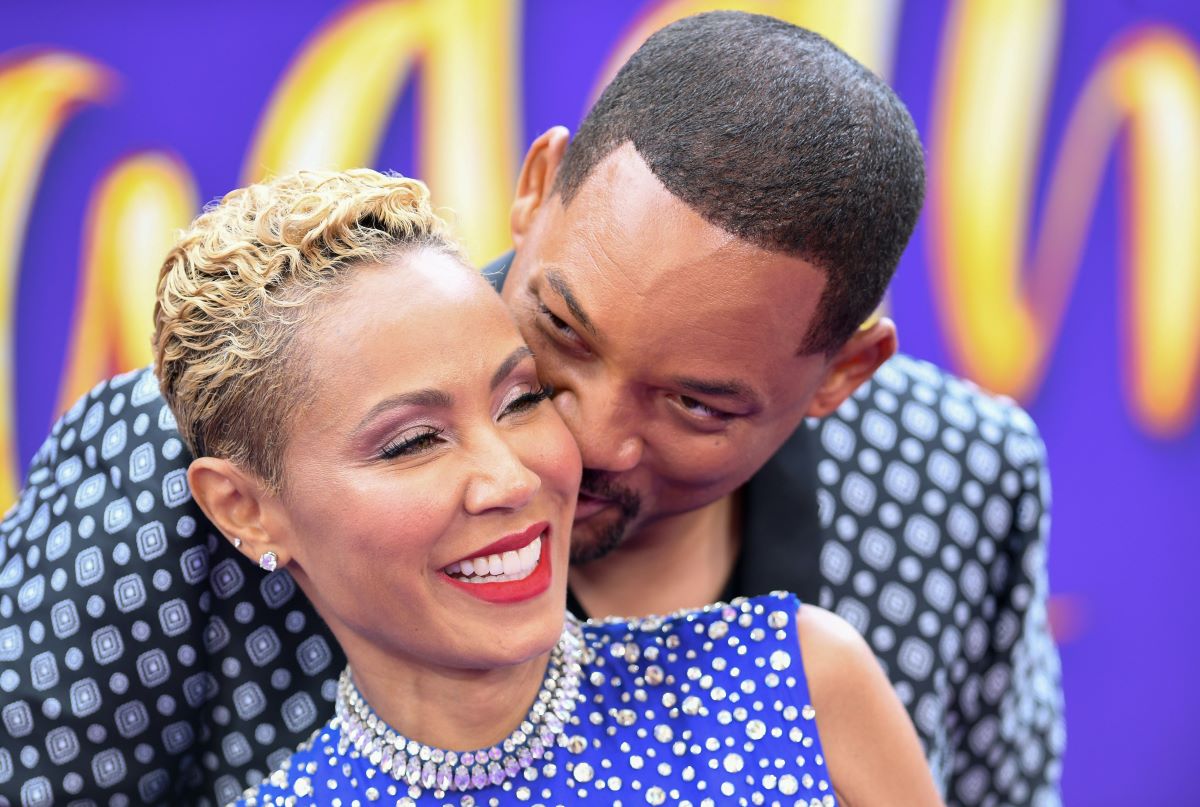 What happened between August Alsina and Jada Pinkett Smith?
All of the drama started after Alsina did an interview with The Breakfast Club's Angela Yee and talked about his relationship with Jada.
"I totally gave myself to that relationship for years of my life, and I truly and really, really deeply love and have a ton of love for her," he said. "I devoted myself to it, I gave my full self to it — so much so to the point that I can die right now and be OK with knowing that I truly gave myself to somebody."
He even said that Will was OK with the whole thing.
"I actually sat down with Will and had a conversation due to the transformation from their marriage to life partnership … he gave me his blessing," he said.
When the Smiths went on Red Table Talk they revealed that at first, the family's relationship with Alsina was all about helping him get healthy. But as time went on, Alsina and Jada became "entangled." When Jada and Alsina started their relationship, Will and Jada were already separated within their marriage and weren't even on speaking terms.
RELATED: Tisha Campbell Claps Back at Rumor That She Was Referring to Jada Pinkett Smith and August Alsina in a Post
Jada said that she was initially with Alsina because she wanted to feel good again but eventually realized that she couldn't hide from her demons.
"I had to learn to break [my codependency] in this cycle, the idea of needing to fix and being drawn to people that need help…whether it's your health, or whether it's your addictions – there's something about that childhood trauma that feels as though it can be fixed through fixing people versus fixing me," she told Will on the show.
Jada later revealed that she and Alsina haven't talked in a while.
Will is done making Jada happy
There have been rumors about Will and Jada's marriage for years. But in a recently resurfaced video from 2018, Will admits that he stopped trying to make Jada happy a while ago.
"I asked her what does she think is one of the biggest revelations that she had about love?" he said in the video. "She said, 'You cannot make a person happy.' And I thought that was a real deep idea. You can make a person smile. You can make a person feel good. You can make a person laugh. But whether or not a person is happy is deeply and totally and utterly out of your control." 
Related: Jada Pinkett Smith Allegedly Spoiled August Alsina With Gifts and Ended Things After He Demanded They Go Public
Eventually, Will realized it wasn't his responsibility to make Jada happy.
"I remember the day I retired," he said. "I literally said to Jada, 'That's it. I retire. I retire from trying to make you happy. I need you to go make yourself happy and just prove to me that it's even possible."
"We realized is that we were two completely separate people on two completely separate individual journeys and that we were choosing to walk our separate journeys together," he continued. "Her happiness was her responsibility and my happiness was my responsibility."