'No Time to Die': Ana de Armas Admits She Needed Help to Look Like She 'Knew What She Was Doing' Filming Classic James Bond Stunts
No Time to Die is set to release to theaters on September 30, and for many fans of the James Bond franchise, it is the end of an era. Daniel Craig, who has portrayed the fictional superspy for the past 15 years, is finally hanging up his hat and making his final appearance as James Bond on the big screen.
While fans are saddened by the closing of one chapter, many are excited about the new characters making appearances in No Time to Die — including renowned actor Ana de Armas as a Bond girl. Recently, de Armas opened up about the process of filming, revealing that her stunt training was intense and that she required some help to really nail the hardcore action scenes. 
What do fans know about the plot of 'No Time to Die'?
No Time to Die is a film that has been in production since 2016. However, due to numerous setbacks, including a changeup in directors, and then, of course, the coronavirus (COVID-19) pandemic, it was delayed until 2020, and then again until 2021. With the film finally releasing in late September, fans can look forward to an intense film experience, including all the typical James Bond action and adventure.
In No Time to Die, fans will see Bond as he enjoys a life free of active service — only to once more be recruited into the fray by his old friend Felix Leiter. At Leiter's behest, Bond helps search for a missing scientist named Valdo Obruchev, ultimately uncovering a sinister plot that could cause the death of millions of innocent people. Joining Bond in his quest is CIA agent Paloma, played by de Armas. Paloma not only helps Bond on his mission but falls for him as well. 
What did Ana de Armas say about filming 'No Time to Die'?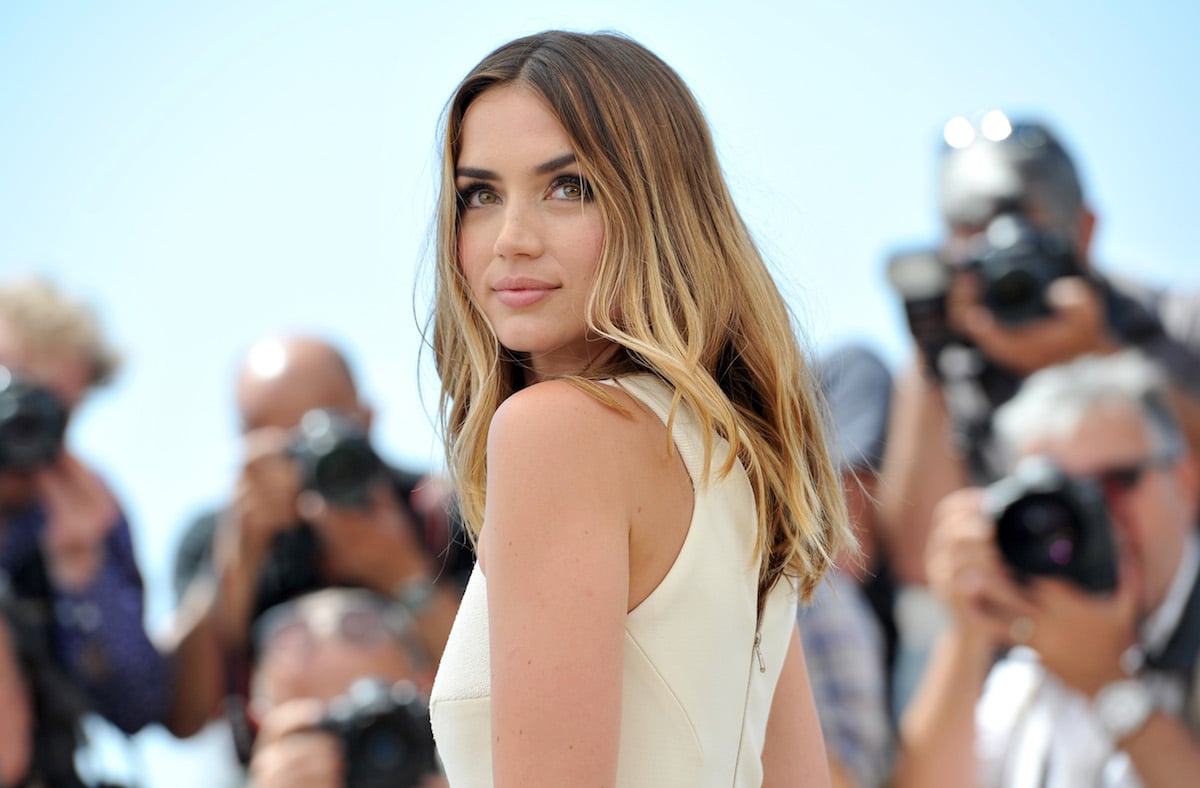 De Armas has experience acting in a lot of different projects, but No Time to Die is her first major action film outing. As the actor admitted in a making-of-featurette, she had to turn to some experts in order for her scenes to look convincing. As reported by Cinema Blend, de Armas said "I had many action scenes. Thank God I had an amazing stunt team. … I really wanted to get it right and look like I knew what I was doing."
The actor told Harper's Bazaar that she didn't have a long time to prepare for her role as Paloma, revealing "my preparation for No Time To Die was not as long as I would have liked it to be. I was shooting Blonde, and I had only a few days to train, so I went straight from Blonde to shoot for Bond…Those few days that I did have some training – I had the gun training and learned the choreography for the scenes – were very intense, for sure. It was a short but really intense immersion into the Bond universe, so I quickly transformed into a CIA agent."
'No Time to Die' is Daniel Craig's last outing as James Bond
De Armas will undoubtedly make a splash as Paloma — however, many fans will be going to see No Time to Die purely because it is Daniel Craig's last outing as Bond. Craig is widely considered to be one of the best film versions of Bond, and even former James Bond actor Roger Moore stated that Craig's version of the superspy is his personal favorite. 
No Time to Die will exclusively be available to watch in theaters on September 30, and it is likely that it won't be available on streaming services for some time. Therefore, fans who want to catch up on James Bond's latest adventure will have to turn up to their local movie theater and stand in line for a ticket – just like old times.