'And Just Like That…': Footage From an HBO Max Commercial Shows Carrie Bradshaw and Mr. Big Looking Happily Together
The fate of Carrie Bradshaw and Mr. Big's relationship has been a massive concern for fans of Sex and the City as they await the release of And Just Like That…, the show's upcoming reboot. In the months since HBO Max announced the project, rumors have run rampant about the couple's relationship. Theories including secret children, divorce, and even death have been bandied about in online forums and social media. HBO just released a commercial for HBO Max, and the first look at And Just Like That…, was highlighted. Carrie and Mr. Big appear happy together in the brief clips, much to the delight of some fans. That doesn't mean that's how it's all going to end, though. 
'Sex and the City' fans have all sorts of theories about Carrie Bradshaw and Mr. Big's relationship status ahead of 'And Just Like That…'
Sex and the City fans haven't stopped talking about the upcoming reboot since HBO Max announced the project in January 2021. Theories about the show's storyline didn't start rolling in until July 2021, when the cast began filming in New York. Once filming began, ideas came in fast, and most of them pertain to Carrie and Mr. Big.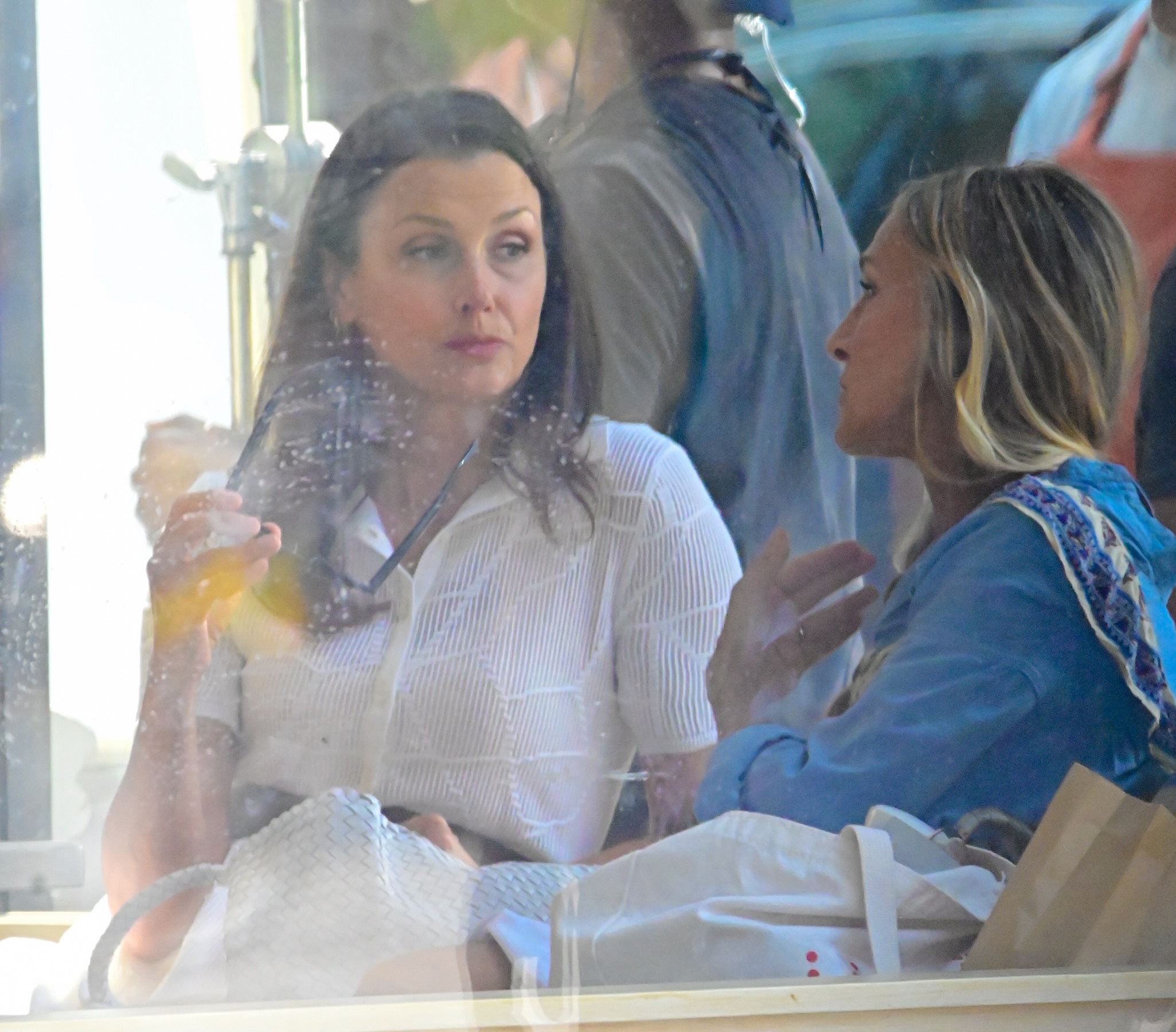 Shortly after the show started filming, Bridget Moynahan was spotted on set. Moynahan had previously portrayed Natasha, Mr. Big's second wife. Her inclusion in the show, and the announcement of a young cast member, have some fans convinced Mr. Big has a secret child he never told Carrie about. The revelation of a child would certainly turn the couple's marriage inside out. 
Eagle-eyed viewers were also quick to notice that Mr. Big didn't appear on set until several weeks into filming. His limited involvement led to wild speculation that Mr. Big dies in episode one of And Just Like That…. The theory was further bolstered by rumors that the script for Sex and the City 3 called for the famed character's death. The production studio scrapped the third movie when Kim Cattrall opted not to return as Samantha Jones. Cattrall will not be included in the reboot, either.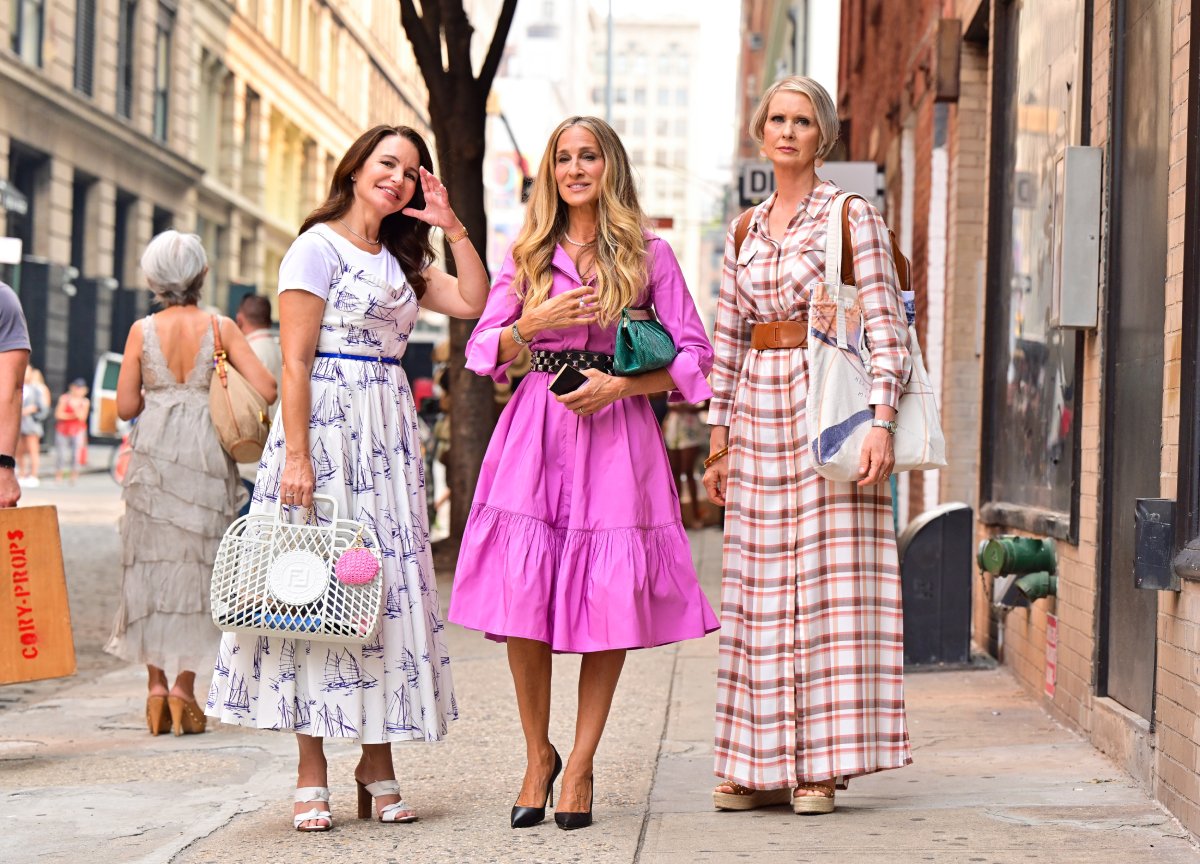 While many fans assume Mr. Big will either die or leave Carrie in some ways, others think Carrie will file for divorce. In August, Page Six shared a sneak peek of a script page that indicated that Carrie and Mr. Big were on the outs. In the script, Carrie laments that she's just "one of the wives he was taking care of." The single page doesn't give a ton away. Still, it suggests drama is brewing between Carrie and her big love. HBO Max has declined to comment on any of the theories or the show's planned storyline.
HBO Max shows Carrie Bradshaw and Mr. Big happy together in 'And Just Like That…' first look
HBO wants the world to know its crafting more original content. In a first look teaser, the production studio shared all their upcoming project. And Just Like That…, the Sex and the City reboot, was one of the projects prominently featured. Fans of the series, and more importantly fans of Carrie Bradshaw and Mr. Big, will be happy to see the duo looking perfectly cozy. 
The commercial includes three clips from the upcoming Sex and the City reboot, and two feature Carrie and Big. In the first clip, Carrie and her pals Miranda Hobbes and Charlotte York are seen. The two additional clips focus on the show's lead couple. In one clip, Mr. Big and Carrie are embracing in their apartment. In the final clip, fans catch a glimpse of them kissing. 
While the first look doesn't share any storyline information, fans were quick to notice that Carrie Bradshaw and Mr. Big were the focus of two out of three scenes. Their heavy inclusion indicates that, once again, their relationship will serve as the foundation of the story. HBO Max has not announced an official release date for the series just yet. 
The HBO Max commercial doesn't mean fan theories are incorrect
While the footage for the upcoming project shows Carrie and Mr. Big seemingly happy together, that doesn't mean fans are wrong in their theories. Both experts and fans have gathered some key evidence to suggest that not all is right between Carrie and her leading man. In fact, there is evidence to support all three of the major relationship theories if you look.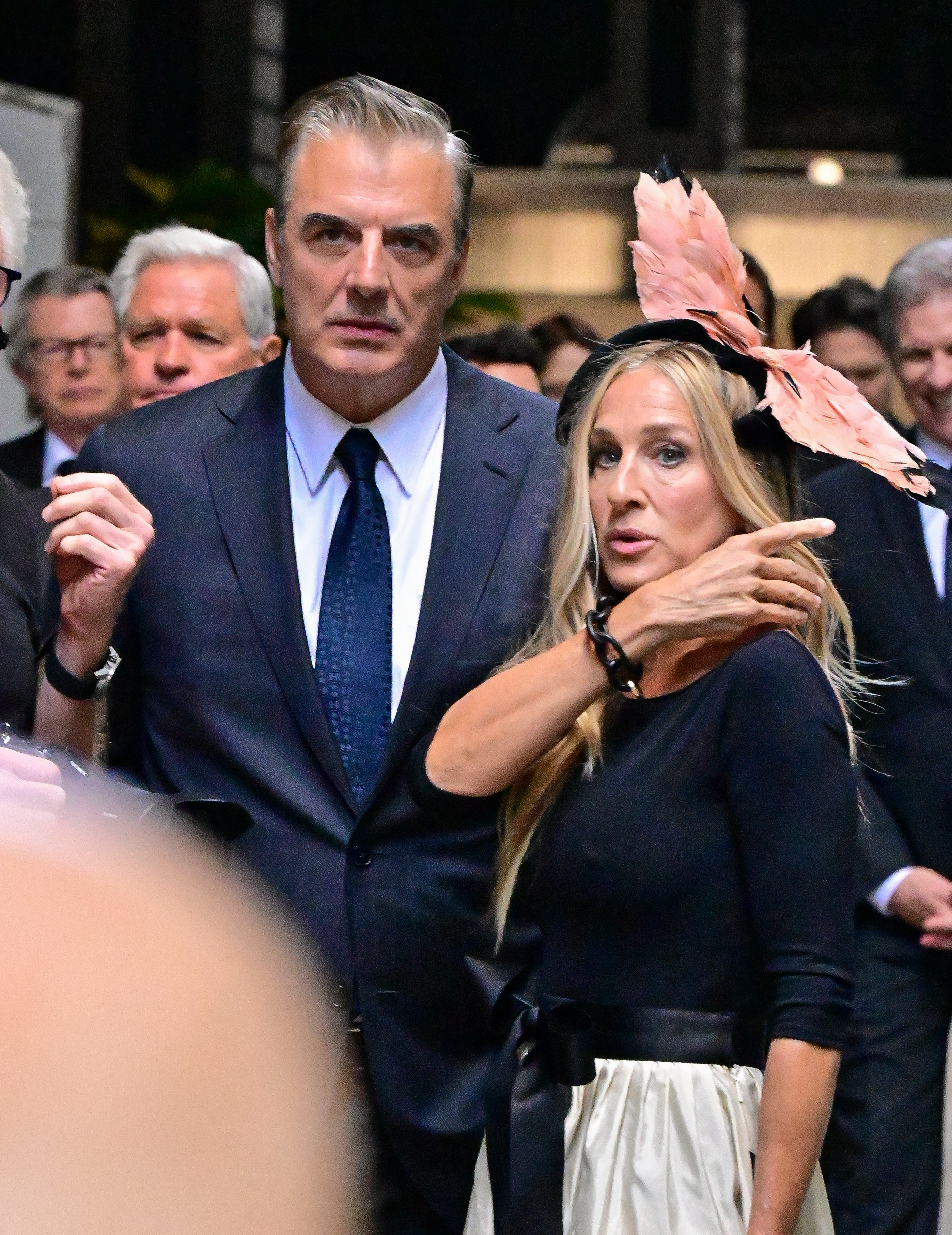 HBO is also a pro at burying key plot elements and crafting decoy content to throw fans off the trail, especially for such a highly anticipated series. Decoy content, frankly, would be the only way for the production studio to keep a lid on the reboot's storyline. The majority of And Just Like That… is being filmed on the streets of New York City. Fans are gathering in droves to watch the action. It seems likely that some of what has been filmed won't be in the series and may be filmed just to confuse fans. Only time will tell what the real story with Mr. Big and Carrie is. 
RELATED: 'Sex and the City': 1 Episode From Each Season You Must Watch if You Love Carrie and Mr. Big Together