'And Just Like That…': Carrie Bradshaw's Apartment Might Be Included in the 'Sex and the City' Reboot
Sex and the City fans will get a chance to see yet another familiar element of the original series when And Just Like That… eventually premieres. Onlookers spotted the cast of the HBO Max reboot on location in front of the brownstone that served as Carrie Bradshaw's apartment for six seasons. While fans were thrilled to see the original apartment make another appearance, some are concerned that it spells disaster for Carrie and Mr. Big. They could be right. 
Where is Carrie Bradshaw's apartment located?
One burning question about And Just Like That… is where Carrie will be living. The sex columnist spent the show's original run living at the fictitious address of 245 East 73rd Street. The brownstone that was supposed to house multiple apartments is a single-family residence about 4 miles away on Perry Street in reality.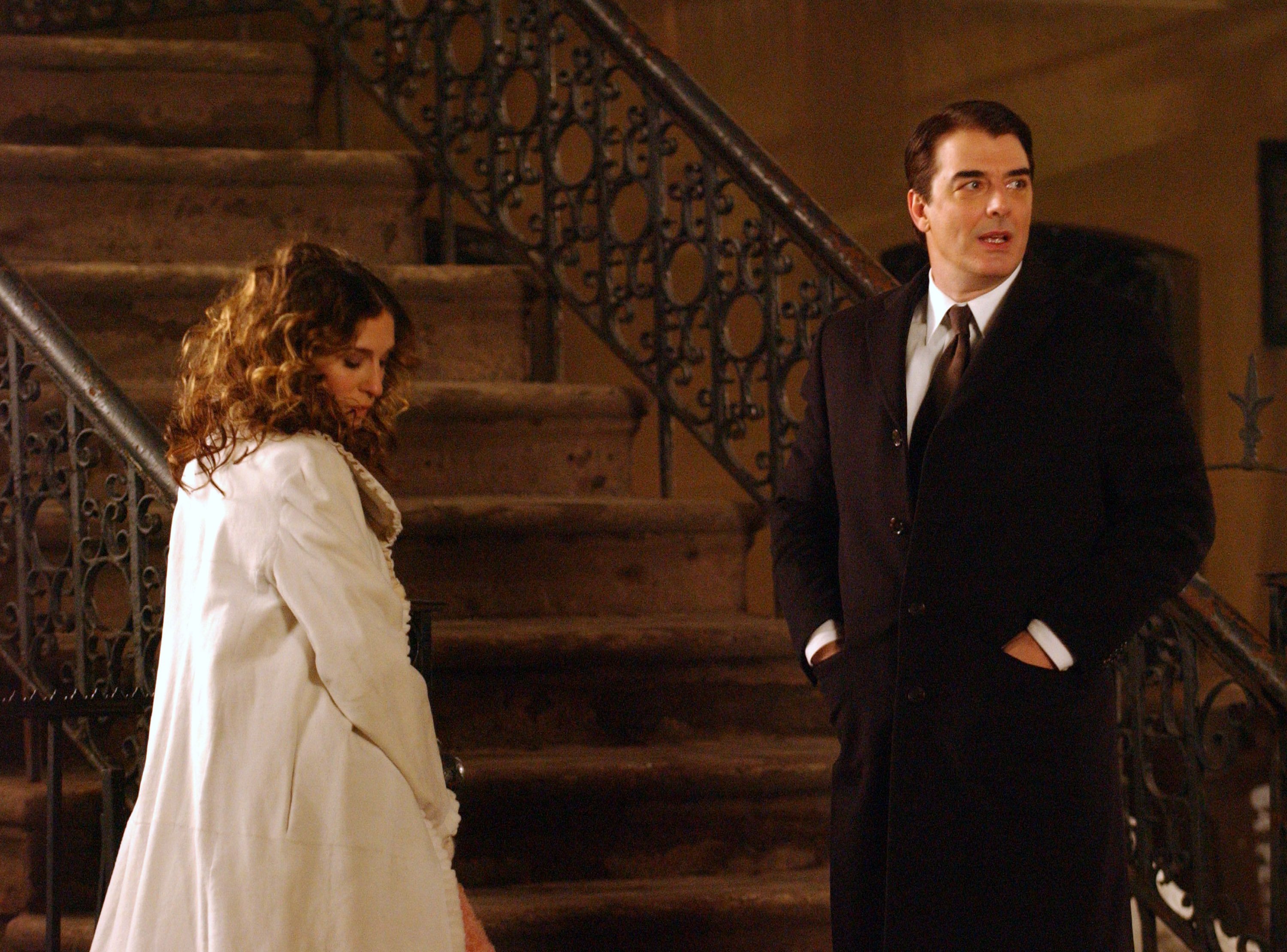 When Sex and the City: The Movie opened, Carrie still owned her studio apartment but spent most of her time with Mr. Big. The penthouse the duo planned to move into together was located at 1010 Fifth Avenue. While they never actually managed to call the apartment home, they did end up buying a pad together, evidence by the abode they shared in Sex and the City 2.  
The apartment that the duo did ultimately share as husband and wife was also located at 1010 Fifth Avenue. The unit, however, wasn't the flashy penthouse. According to Scene Therapy, Carrie and Mr. Big settled for a more subdued layout 12 floors down. Carrie never sold her studio. 
The cast of 'And Just Like That…' was spotted filming at Carrie Bradshaw's apartment
While teaser clips suggest Carrie and Mr. Big's marriage is going well, at least when the series begins, evidence of some trouble between the duo is stacking up. On September 17, the cast and crew of And Just Like That… were spotted back at a very familiar spot. Onlookers watched Sarah Jessica Parker and Kristin Davis film a scene for the upcoming Sex and the City reboot on Perry Street. More specifically, they were filming in front of Carrie Bradshaw's apartment.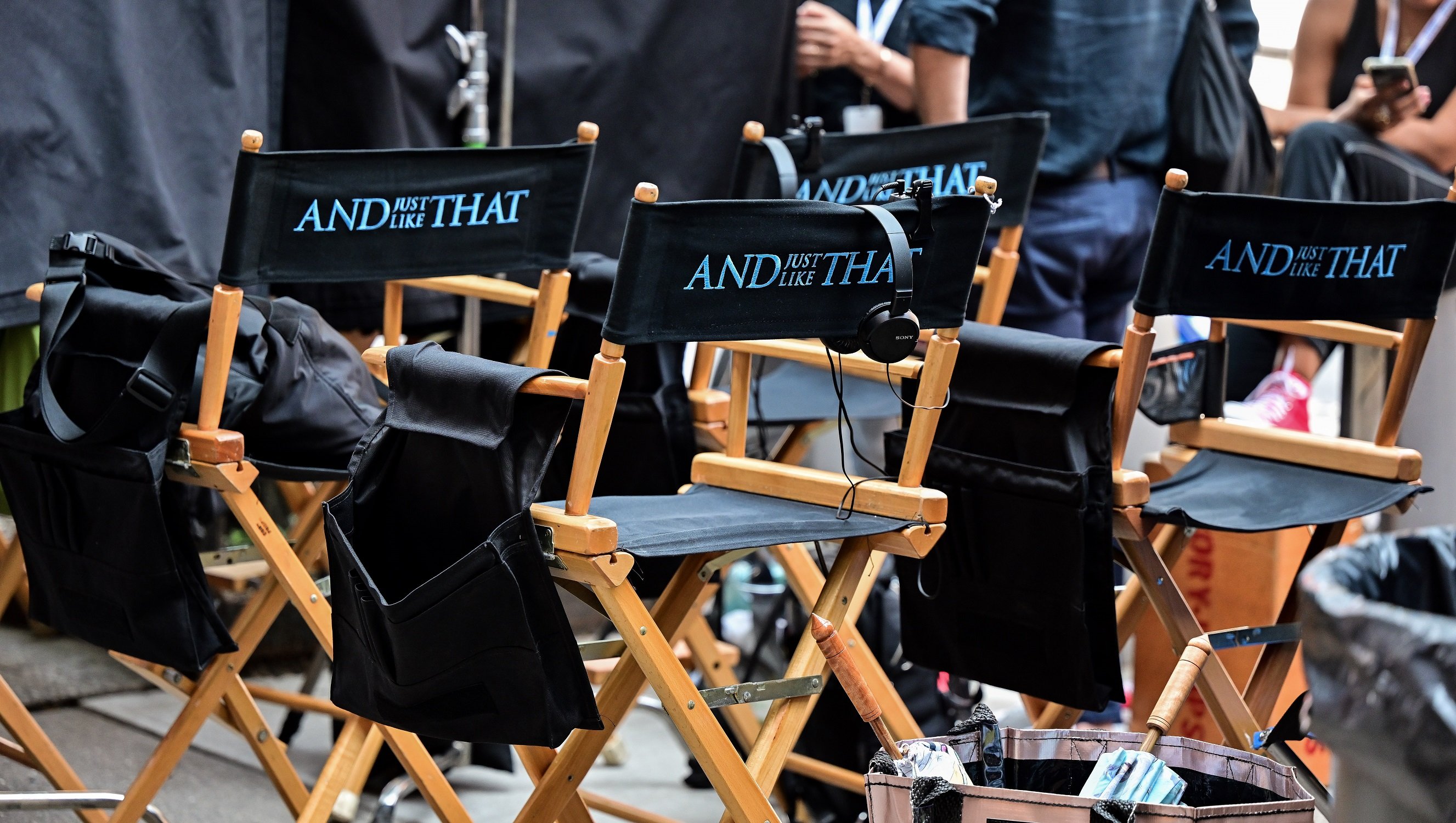 The Perry Street brownstone served as the backdrop of many of the show's most iconic moments. It seems perfectly reasonable that the crew would want to include the famed steps in a few shots, but how they are managing to place Carrie back at her bachelorette pad does worry some fans. There are a few reasons she might be back at her original apartment, and one includes the potential death of her beloved Mr. Big. While a lot of fans are certain that the writers will kill Mr. Big off at some point during the show's limited run, the scene didn't look like a particularly unhappy one, and Parker's character appeared in pretty good spirits.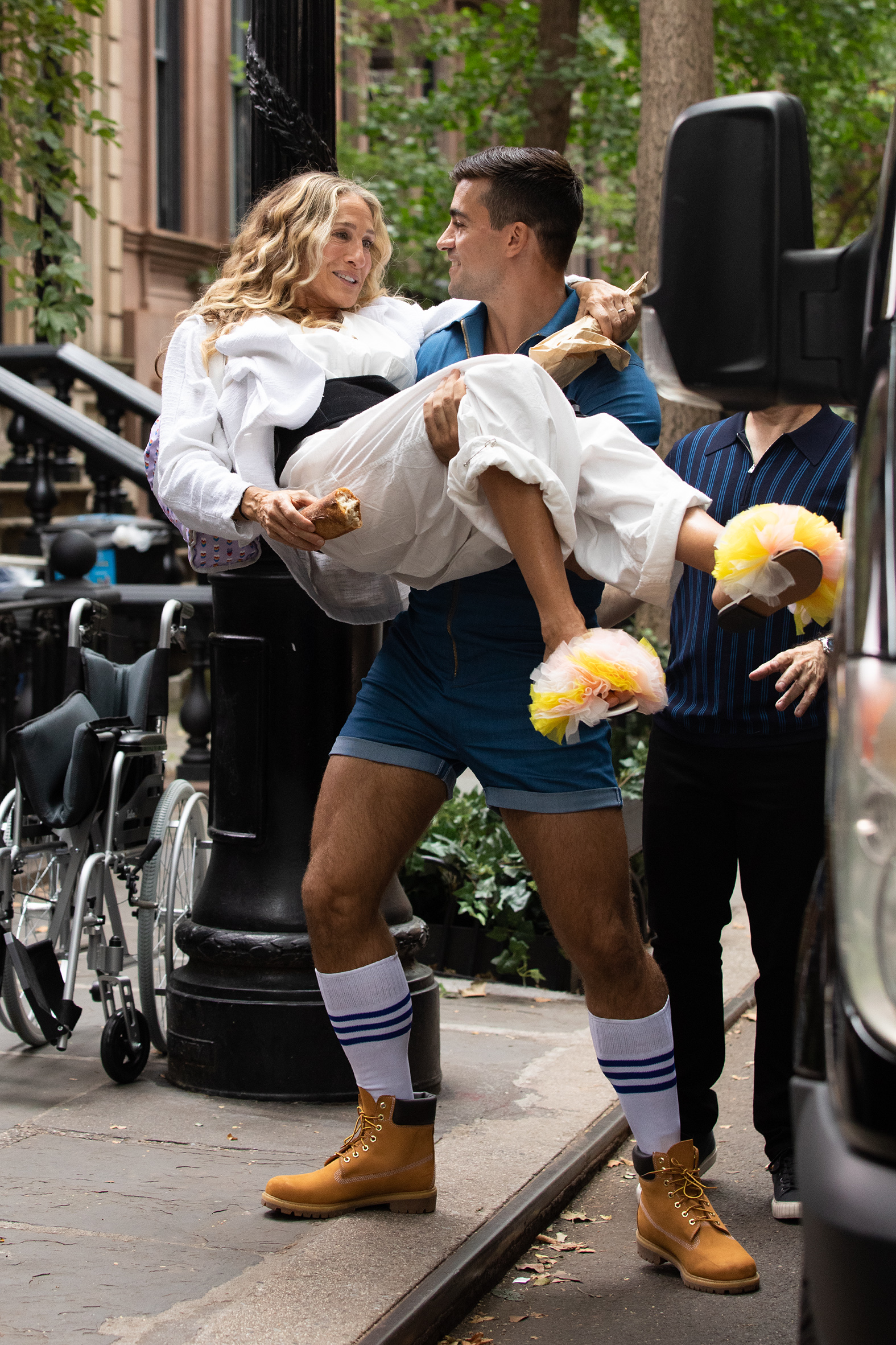 In snapshots captured from the shoot, Carrie is carried up to her apartment building's steps by a man wearing a "Hot Fellas Baked Goods" uniform. She is carrying a baguette in the scene. Davis, who plays Charlotte York, and Mario Cantone, who is reprising his role as Anthony Marantino, were also on set. 
When does 'And Just Like That…' premiere on HBO Max?
While it took a bit for production to get started, the cast and crew are moving at warp speed now. Filming is in full swing and has been for months. Fans have spotted Cynthia Nixon, Parker, and Davis around town since early July, and it looks like they could be in the final stretch of filming.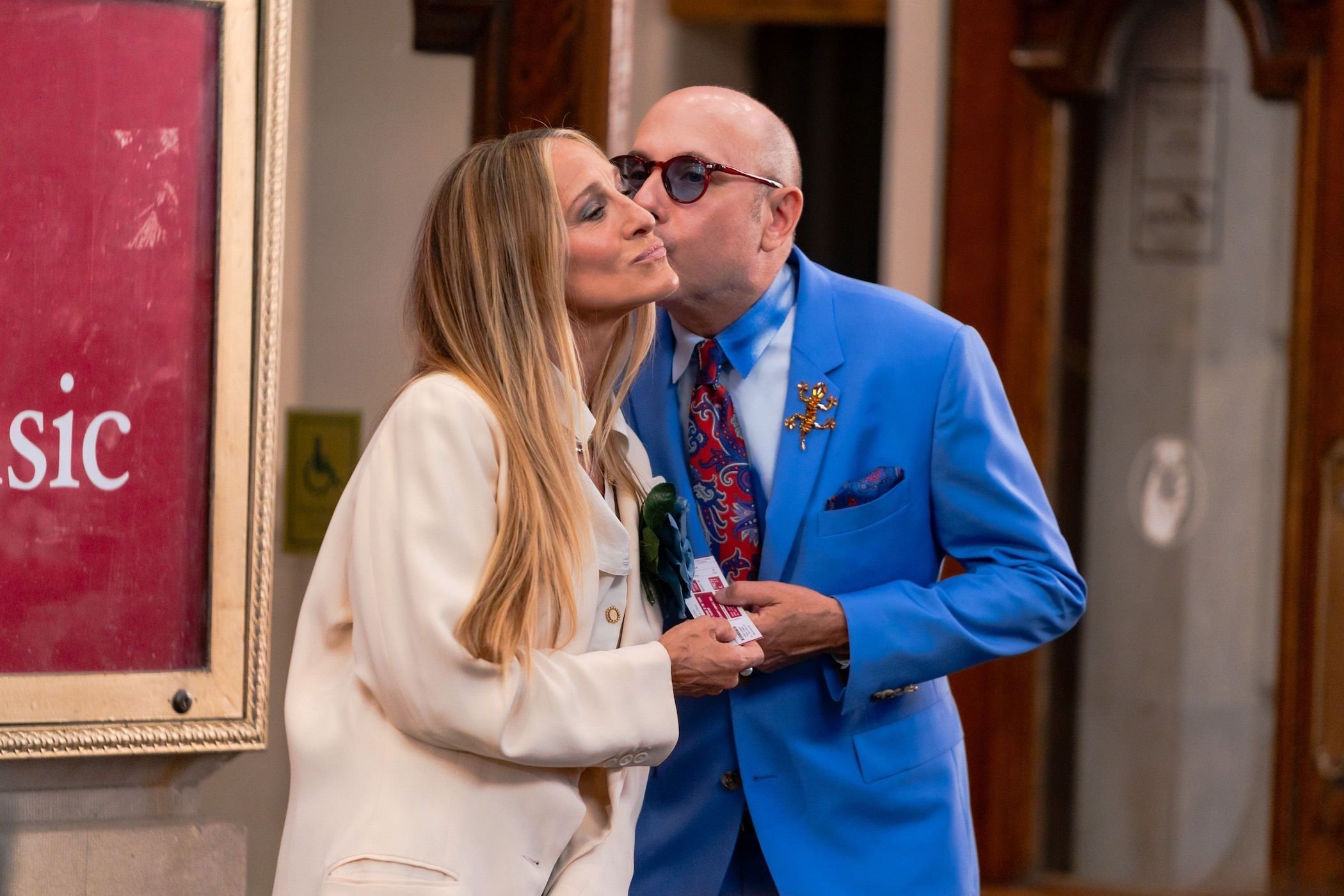 HBO Max has yet to reveal an official release date. Still, experts insist a late fall or early winter premiere is not out of the question. That could change, though. The series was dealt a massive blow with the passing of co-star Willie Garson, the actor who portrayed Stanford Blatch. Garson died on September 21 after a short illness. It is unknown if his death will impact the show's storyline. 
RELATED: 'Sex and the City': Only Charlotte York's Address Was Real