'And Just Like That…': Charlotte's Dog's Name Is a Throwback to 'Sex and the City'
Charlotte's dog in 'And Just Like That...' is named Richard Burton in a nod to her dog in 'Sex in the City,' which was named Elizabeth Taylor.
And Just Like That… debuted on HBO Max in early December 2021. The series, which is a revival of the iconic show Sex and the City, features many of the show's original stars — as well as a few new faces. While And Just Like That… is definitely a different type of show than Sex and the City, with lots of nods and references to political movements and new methods of self-expression, fans have delighted in some fun throwbacks and Easter eggs that bring back memories of Sex and the City. One such throwback involves the name of Charlotte's dog, a clear reference to a pet that she had earlier in the franchise history.
'And Just Like That…' is a new chapter in the 'Sex and the City' universe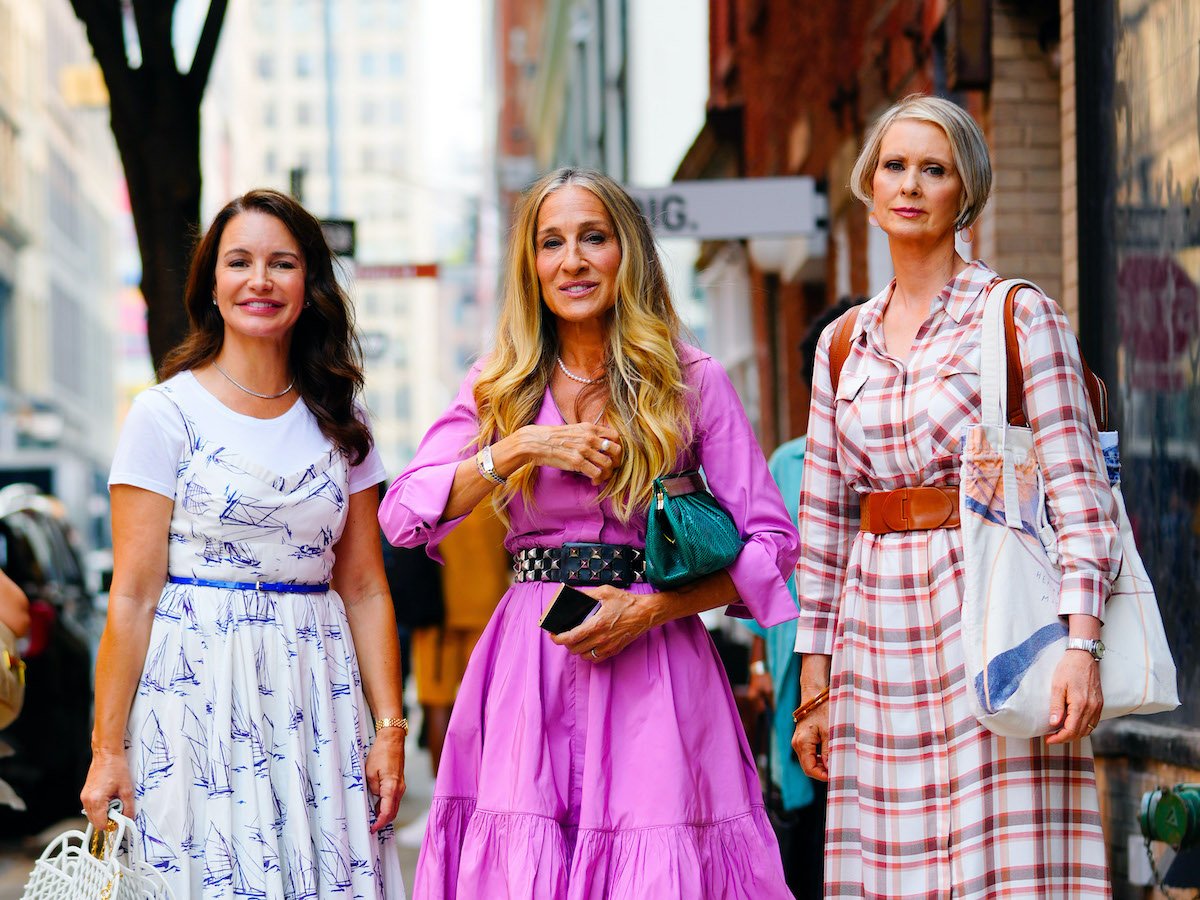 And Just Like That… premiered on HBO Max on Dec. 9, 2021, to the delight of many long-time fans. While the series has received mixed reviews so far, with some slamming the changes made to certain key characters, there are many viewers who just love seeing familiar faces like Carrie and Charlotte back on screen. 
The future of the series is uncertain, with no announcements made as to a second season. However, the stars of the series have made it clear that they are embracing the opportunity to play the iconic characters once again. Even showrunners like Michael Patrick King have talked about how And Just Like That… is a labor of love for the cast. Everyone's fondness for the series and the characters is evident, especially through small Easter eggs and throwbacks that reference the OG Sex and the City. 
Charlotte's dog has a name that is a throwback to the original 'Sex and the City'
Sex and the City fans likely remember Charlotte York's dog, Elizabeth Taylor. The Cavalier King Charles spaniel, a former show dog, was adopted by Charlotte as she struggled with infertility, helping to provide her with comfort and a sense of security. The spaniel's name, as Charlotte notes in the series, was inspired by Elizabeth Taylor's conversion to Judaism before her marriage to Eddie Fisher. Charlotte had a similar life journey, converting to Judaism in order to marry her husband, Harry Goldenblatt.
Although the dog is nowhere to be seen in And Just Like That…, presumably because Elizabeth Taylor died of old age, Charlotte and her family have a new pet. The new dog is a French bulldog, dubbed Richard Burton. Insider notes that this name is a clear reference to Charlotte's pet in the original series, as well as a nod to one of pop culture's most iconic couples. 
Elizabeth Taylor and Richard Burton were a controversial Hollywood couple
Long before Sex and the City and And Just Like That…, Elizabeth Taylor and Richard Burton were making waves in Hollywood. Taylor, one of the biggest movie stars in the world, first met Richard Burton when filming the epic Cleopatra in 1961. The two performers began an extramarital affair that was the talk of Hollywood. Eventually, they divorced their respective spouses and married each other in 1964. Taylor and Burton worked on multiple film projects together and even got divorced in 1974 — only to reconcile and marry again the following year.
Although Taylor and Burton split for good in 1976, pop culture fans have fond memories of their union, and of the glamor and power that the two represented. Even today, TV shows like And Just Like That… are keeping their memories alive for a new generation to discover.