'And Just Like That' Fans Spot Major 'Sex and the City' Inconsistency in William Abadie Playing Seema's Beau
'And Just Like That...' eagle-eyed fans spotted a major inconsistency in the 'Sex and the City' reboot — learn more.
The season finale of the Sex and the City reboot And Just Like That… just aired on HBO Max, and for many fans, the conversation is just beginning. The highly-anticipated show received mixed reviews from media outlets, and many fans had a lot to say about the way the characters were written.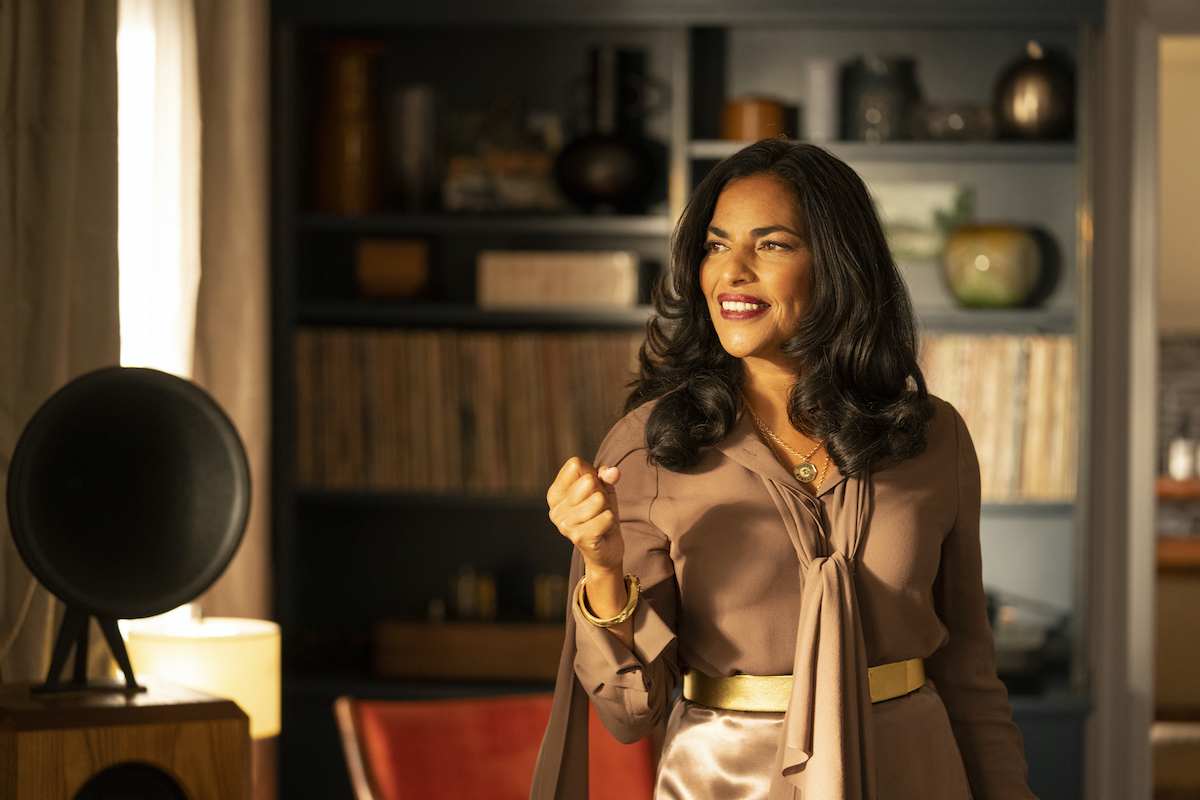 In the days since the finale aired, some eagle-eyed viewers have spotted some interesting inconsistencies in the show. Most notably, the actor playing fan-favorite new character Seema's new boyfriend has actually been involved in the Sex and the City franchise before, albeit in a completely different role. 
The new character of Seema is a fan-favorite
Seema was introduced early on in And Just Like That… A high-powered realtor in New York City, Seema is enlisted to help Carrie Bradshaw sell her old apartment after Big's death. Carrie and Seema end up forming a fast friendship, with the two women bonding over their shared experiences of searching for true love in a busy city. 
In Episode 9 of And Just Like That…, Seema meets a charismatic nightclub owner named Zed. Although Seema and Zed interact onscreen for just a few minutes in the episode, viewers definitely got a sense of their chemistry – and in the finale episode of the show, Seema and Zed are shacked up in an extravagant hotel together. Zed, played by William Abadie, might not be Seema's one true love, but when viewers saw them last, they certainly seemed to be enjoying each other's company.
What major inconsistency did fans notice with Seema's new boyfriend?
Not only did fans notice that Zed has sparkling chemistry with Seema, but some viewers pointed out that actor William Abadie has actually been involved in the Sex and the City universe in the past. According to TV Insider, Abadie originally appeared in Season 6 of Sex and the City as Tony, the guy from Prada.
Fans were quick to point this out, taking to Twitter to discuss Abadie's all-new role. "#AndJustLikeThat Are we supposed to forget that William Abadie played Tony from Prada? Now he's Zed?! I know Tony was a small role, but how could we forget the handsome guy with the Prada staff discount?" one fan wrote, as reported by TV Insider.
Another fan wasn't a big fan of the inconsistency, writing "And Just Like That, William Abadie is now a new character named Zed?? WTF #AndJustLikeThat ?? You know we are watching this show with scalpel eyes and can point out the Prada guy Tony. Why didn't he just play Tony again?? WHO THE F— IS WRITING THIS SHOW?!" In the end, And Just Like That… is likely to be in the headlines for some time to come, with some fans praising the show and others criticizing it.
'And Just Like That…' is the new addition to the 'Sex and the City' universe
And Just Like That… debuted on HBO Max in December 2021. The series picks up a number of years after the Sex and the City films, and details the family and love lives of Carrie Bradshaw, Charlotte York, and Miranda Hobbes. While Charlotte seems to be at peace in her marriage to Harry Goldenblatt, her children are a constant source of irritation – while Miranda Hobbes struggles with a major identity crisis.
Carrie Bradshaw goes through the biggest life change in the reboot, losing her husband to an unexpected heart attack in the very first episode. Throughout the series, viewers watch as the characters cope with the reality of life in their fifties. In addition to the established franchise characters, some new players were introduced – including Sarita Choudhury as Seema Patel.