'And Just Like That…' Fans Think Big's Ashes Location Is a 'Twisted' Callback
'And Just Like That...' fans are talking about the meaning behind a scene with Big's ashes.
And Just Like That… fans are keeping a close eye to see what is similar to the original series. The newest episode showing Big's ashes might have been a callback to a Sex and the City episode.
Carrie is mourning on 'And Just like That…'
And Just Like That… shockingly started with Big's (Chris Noth) death. The rest of the season will show Carrie (Sarah Jessica Parker) mourning him and figuring out how to move on.
The episode "Some of My Best Friends," started with Carrie waking up at her old apartment. She has decided to move out of the apartment she had with Big and talked to a realtor about selling it.
Carrie later returned to the apartment to get Big's ashes that are in a box. She grabs a large Barney's shopping bag to put the box inside it. Carrie later put the box in her closet by her shoes in her old apartment. "Just 'till I figure out where you really wanna be," Carrie told him.
'And Just Like That…' fans think Big's ashes location is a callback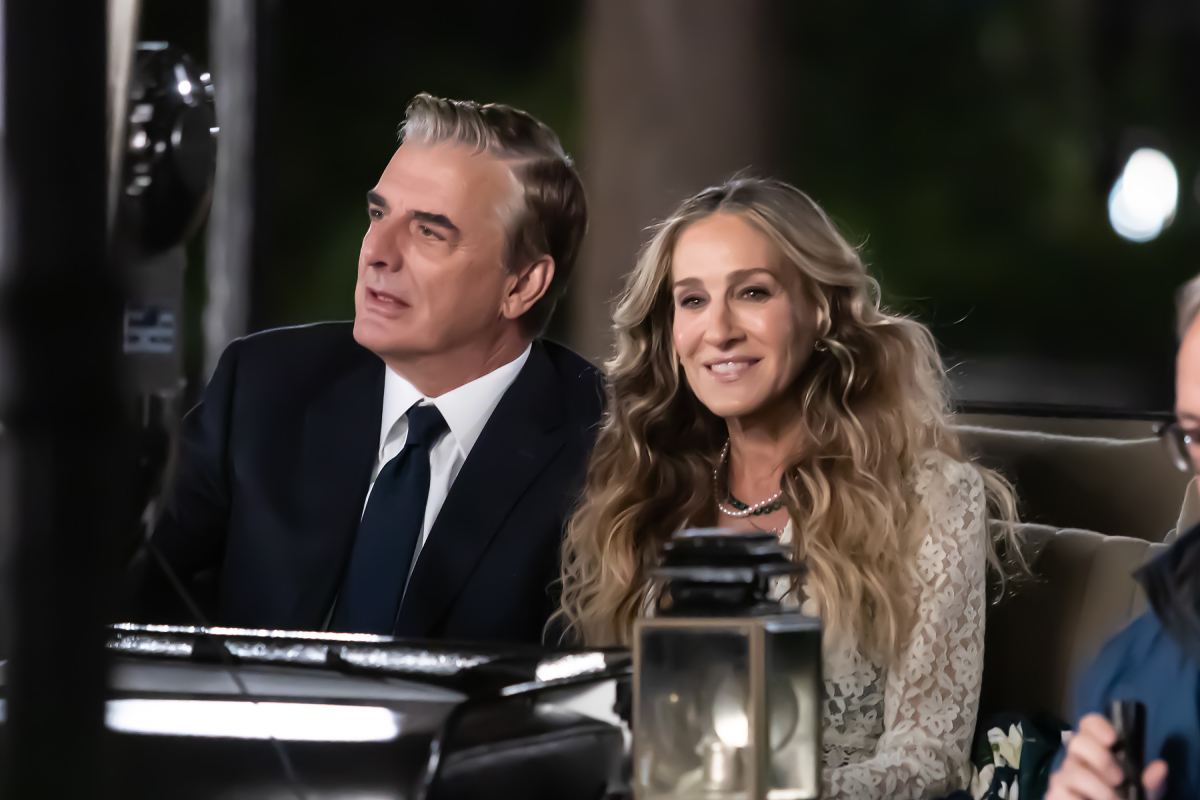 Fans noticed Big's ashes being in a Barney's shopping bag. Some of them think this is in reference to a previous episode.
"Was putting Bigs ashes in the Barney's bag a callback to when Carrie staked out space in his apartment only to have him return it all in a…Barney's bag?" one fan asked on Reddit. "Either I'm too into Easter eggs or the writers are twisted lol."
Another fan wrote, "I thought the Barneys bag was fitting, dead husband in the bag of a dead store…maybe I'm just twisted too."
A third fan agreed, "They did focus on the Barney's bag so I think you're on to something."
Which 'Sex and the City' episode did Big give Carrie a shopping bag?
Carrie, Samantha (Kim Cattrall), Charlotte (Kristin Davis), and Miranda (Cynthia Nixon) talked about leaving things at men's apartments after having sex in the episode, "Evolution." Carrie then decided to leave her hair dryer and other beauty products in Big's medicine cabinet. 
However, Big later showed up at Carrie's apartment with a small Barney's shopping bag. "Just a few things you left at my place," he told her. Carrie was disappointed and said she felt like she was being "kicked out of the relationship express lane." She told him she meant to leave that in his apartment because she didn't want to keep carrying things to his apartment. Carrie said he could leave things at his apartment but he didn't want to.
Big wanted to keep their places separate. Carrie started wondering if people were evolving past relationships. The episode ended with Carrie finding a picture of her and Big in his drawer and deciding she didn't need to leave things at his place.