'And Just Like That': Harry's Full-Frontal Scene Was a Message About Charlotte
And Just Like That… is the latest chapter in the Sex and the City franchise. The limited series started airing on HBO Max in early December, and with a new episode dropping every week, fans have had a lot to talk about.
The original Sex and the City earned a reputation for pushing the boundaries on the issues of sex and nudity, and And Just Like That… is upholding that tradition with a recent episode containing not one, but two incidents of male full-frontal nudity.
In a podcast about the series, showrunners opened up about why they chose to feature male nudity in the episode, specifically, the scene where Harry Goldenblatt bares all. 
'And Just Like That…' is a new chapter of 'Sex and the City'
And Just Like That… picks up a number of years after the events of the original Sex and the City series. The show features most of the characters from Sex and the City, including Carrie Bradshaw, Miranda Hobbes, and Charlotte York-Goldenblatt. Fans watch as Carrie suffers the unexpected death of her husband, Big, and copes with the reality of life in her fifties.
Additionally, Miranda, played by Cynthia Nixon, is going through major life changes as well, having fallen for a charismatic comedian named Che Diaz and determining to leave her longtime partner, Steve. In fact, the only character in And Just Like That… who is in a happy marriage is Charlotte and her husband Harry, who have two teenage children. As fans witnessed in a recent episode of And Just Like That…, Charlotte and Harry still have a very healthy sex life. 
What did 'And Just Like That…' writers say about Harry's full-frontal nude scene?
In a recent episode of the podcast "Writers Room," showrunners for And Just Like That... talked about the decision to have Harry bare it all in a full-frontal nude scene in episode eight of And Just Like That… As reported by Us Magazine, show creator Michael Patrick King said "We really wanted the idea of Charlotte (having) the most fun, the most healthy sex life." Notably, actor Evan Handler wore a prosthetic for the scene and did not actually appear nude.
King went on to note "It wasn't enough for us to have it happen (like) in other TV shows where you never see the d–k…"(So) I decided and people agreed with me (that Harry) would have a substantial penis. Because one of the things that Charlotte says about Harry in Sex and the City is (about their) great sex life: that she's repulsed by it, but she wants him." Showrunners also noted that they included the moment to help with Charlotte's parenting journey, since the character must then deal with the repercussions of her daughter, Lily, accidentally walking in on the couple. 
What have fans been saying about Harry's full-frontal nudity in 'And Just Like That…'?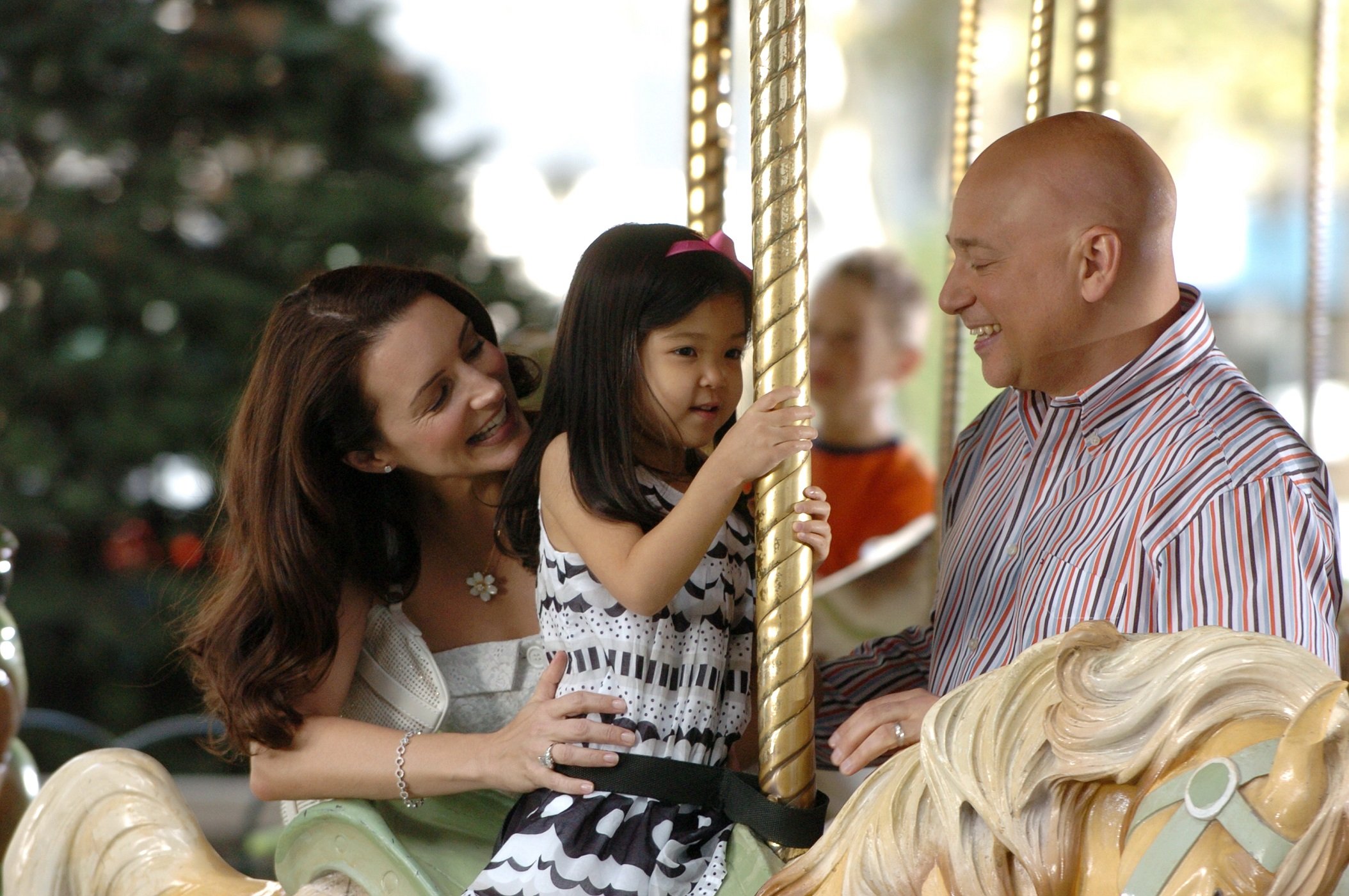 Fans were surprised to see male nudity in And Just Like That…., especially since the original series was notorious for the inclusion of female nudity. According to Daily Mail, fans quickly took to social media after the episode started streaming, with one fan writing on Twitter "Just having my morning coffee watching And just like that. And my coffee went everywhere Harry's got a pretty impressive prosthetic… DOES HARRY HAVE A CGI PENIS IN THE NEW EPISODE…"
Another fan wrote on Twitter, "'There's a lot a d**k in this weeks episode of #AndJustLikeThat… Full frontal. Y'all giving full frontal now.. I am all here for it.. lawd that man #AndJustLikeThat… Harry's schlong tho… we saw Harry's gift…" Other fans detailed how much they appreciate HBO giving equal treatment to male characters in terms of nudity, when the female characters carried the burden of nudity in the original series.