'And Just Like That' Release Date, Time, and Schedule for Every New Episode
Learn the complete release schedule for 'And Just Like That.'
And Just Like That just started streaming on HBO Max, with the first two episodes having dropped on the platform on December 9. Fans are ecstatic to see their favorite Sex and the City characters back in action, and many are fully invested in the latest adventures of Carrie Bradshaw and company.
And Just Like That has been the subject of intense speculation for months, ever since the limited series was announced in 2020—and now, with the first two episodes finally available to watch, fans are diving deep into the schedule for the remainder of the series. 
What is 'And Just Like That' about?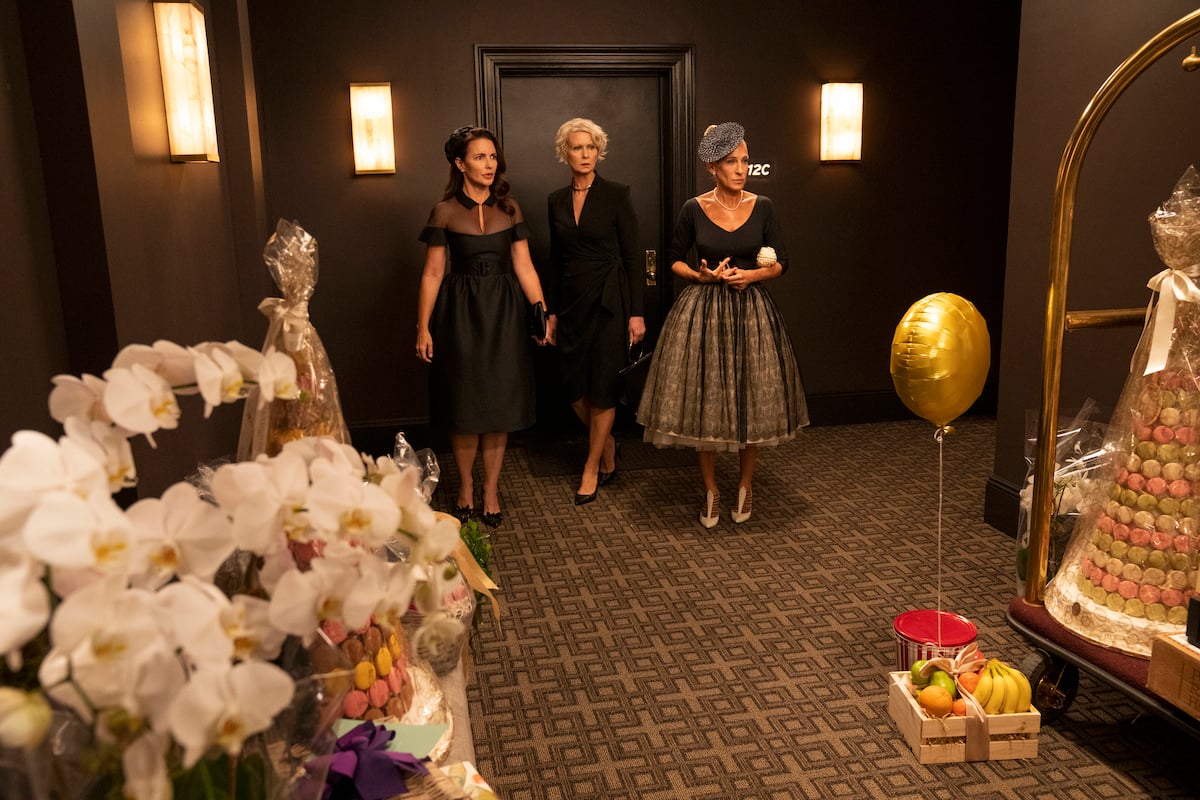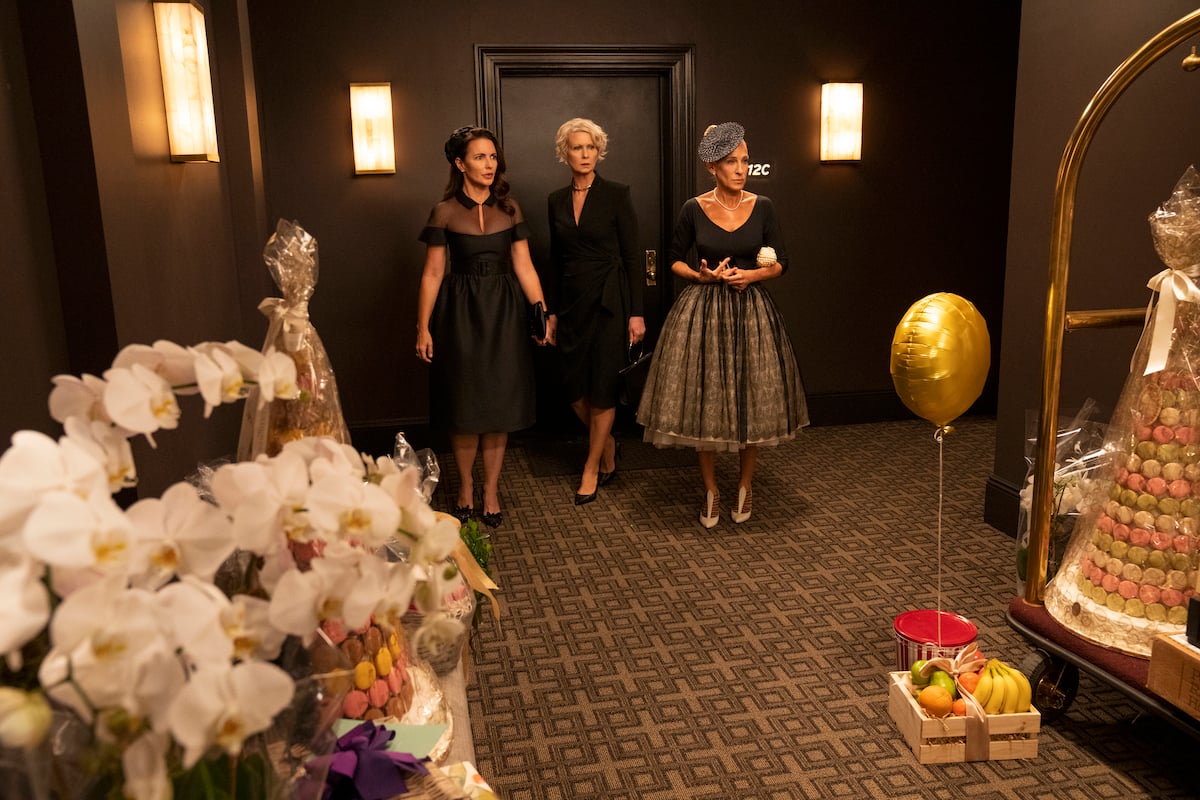 And Just Like That is a continuation of the story of Carrie Bradshaw, played by Sarah Jessica Parker, and her friend, Charlotte York and Miranda Hobbes, played by Kristin Davis and Cynthia Nixon, respectively. Not only do the three friends play major roles in the rebooted show, but familiar series favorites like Susan Sharon and Bitsy Von Muffling make appearances as well. 
Most of the major plot points for And Just Like That has been kept under wraps by showrunners, who have an interest in preserving the secrecy of the show. However, the first two episodes of the series are now available to stream on HBO Max – and in those episodes, fans have watched as Mr. Big, Carrie's husband and longtime love, passes away from a heart attack, changing the trajectory of Carrie's life forever. 
What are the release dates for new episodes of 'And Just Like That'?
There will be 10 episodes total of And Just Like That, with new episodes airing weekly, on Thursdays at 3:01 a.m. ET/12:01 a.m. PT, throughout early 2022. According to Decider, the third episode, titled "When in Rome," drops on December 16, while the fourth episode, titled "Some of My Best Friends" will be available to watch on December 23.
"Tragically Hip," the fifth episode, starts streaming on December 30, while the sixth episode of And Just Like That, titled "Diwali," drops on January 6. On January 13, fans can watch the seventh episode of the series, which is titled "Sex and the Widow." Episodes eight and nine are titled "Bewitched, Bothered, and Bewildered," and will be available to watch on January 20 and January 27. The season finale of And Just Like That, titled "Seeing the Light," will drop on February 3. 
Where can fans watch the original 'Sex and the City'?
Currently, according to Screen Rant, there has not been a second season announcement for And Just Like That. Still, fans who want to enjoy more of Carrie Bradshaw's adventures can rewatch all six seasons of the original series, Sex and the City on HBO Max. The show, which premiered on television in 1998, became a cultural landmark and shot Parker to instant fame. 
The show ran on television through 2004, and after it went off the air, two Sex and the City feature films were released: one in 2008 and another in 2010. There has also been a prequel series and other auxiliary material based on the SATC universe.
These days, fans still turn to the original series as something that is both comforting and edgy, a show that deals as much with female friendships as it does with the plight of the working woman. With more fans than ever discovering the series, thanks to And Just Like That, it is likely that the original series will enjoy a major resurgence of popularity.