'And Just Like That…' Sarah Jessica Parker Said She Doesn't Want Kim Cattrall to Return as Samantha Jones
Sarah Jessica Parker and Kim Cattrall co-starred on the iconic show Sex and the City for years, but there is no love lost between the feuding actors. Cattrall has been vocal in the past about why she will no longer play Samantha Jones, and Parker recently revealed that she wouldn't want her former co-star to reprise the role. Here's what happened between the two stars and what Parker said about Cattrall being on And Just Like That…
Kim Cattrall has not returned as Samantha Jones for the 'Sex and the City' reboot 'And Just Like That…'
Actor Kim Cattrall has given many reasons why she won't return as Samantha Jones on the SATC franchise after filming the 2010 movie Sex and the City 2.
She has said in the past that the show's grueling filming schedule took a toll on her personal life. Cattrall claimed the show was a contributing factor in her divorce from her third husband, Mark Levinson, and the reason she doesn't have any children.
Another reason Cattrall didn't join the cast of And Just Like That… is her feud with former co-star Sarah Jessica Parker. Although Cattrall and Parker had a compelling on-screen friendship in Sex and the City, the two actors did not get along in real life. 
For years, there were rumors about the "mean-girls culture" behind the scenes of SATC. Sarah Jessica Parker, Kristin Davis, and Cynthia Nixon were allegedly in a clique, and Cattrall was isolated from her co-stars. 
Pay discrepancy on the TV series and related films was another source of tension between the stars, with Parker significantly out-earning Cattrall.
The feud came to a head in 2018 after the death of Cattrall's brother. She called out Parker in an Instagram post for publicly expressing condolences. The post read, "I don't need your love or support at this tragic time @sarahjessicaparker." Cattrall wrote in the caption, "My Mom asked me today 'When will that @sarahjessicaparker, that hypocrite, leave you alone?' Your continuous reaching out is a painful reminder of how cruel you really were then and now."
Sarah Jessica Parker revealed that she wouldn't want Kim Cattrall on 'And Just Like That…'
And Just like That… hasn't been renewed for a second season, but it hasn't been ruled out yet, either. But it sounds like if Sex and the City or And Just Like That… return in any form, Kim Cattrall might not be welcomed back.
In a recent interview with Variety, Sarah Jessica Parker revealed that she wouldn't want Cattrall to reprise her role as Samantha Jones. When asked if she would be OK with it if, by some miracle, Cattrall wanted to play Samantha again, Parker responded, "I don't think I would, because I think there's just too much public history of feelings on her part that she's shared." 
She added, "I haven't participated in or read articles, although people are inclined to let me know."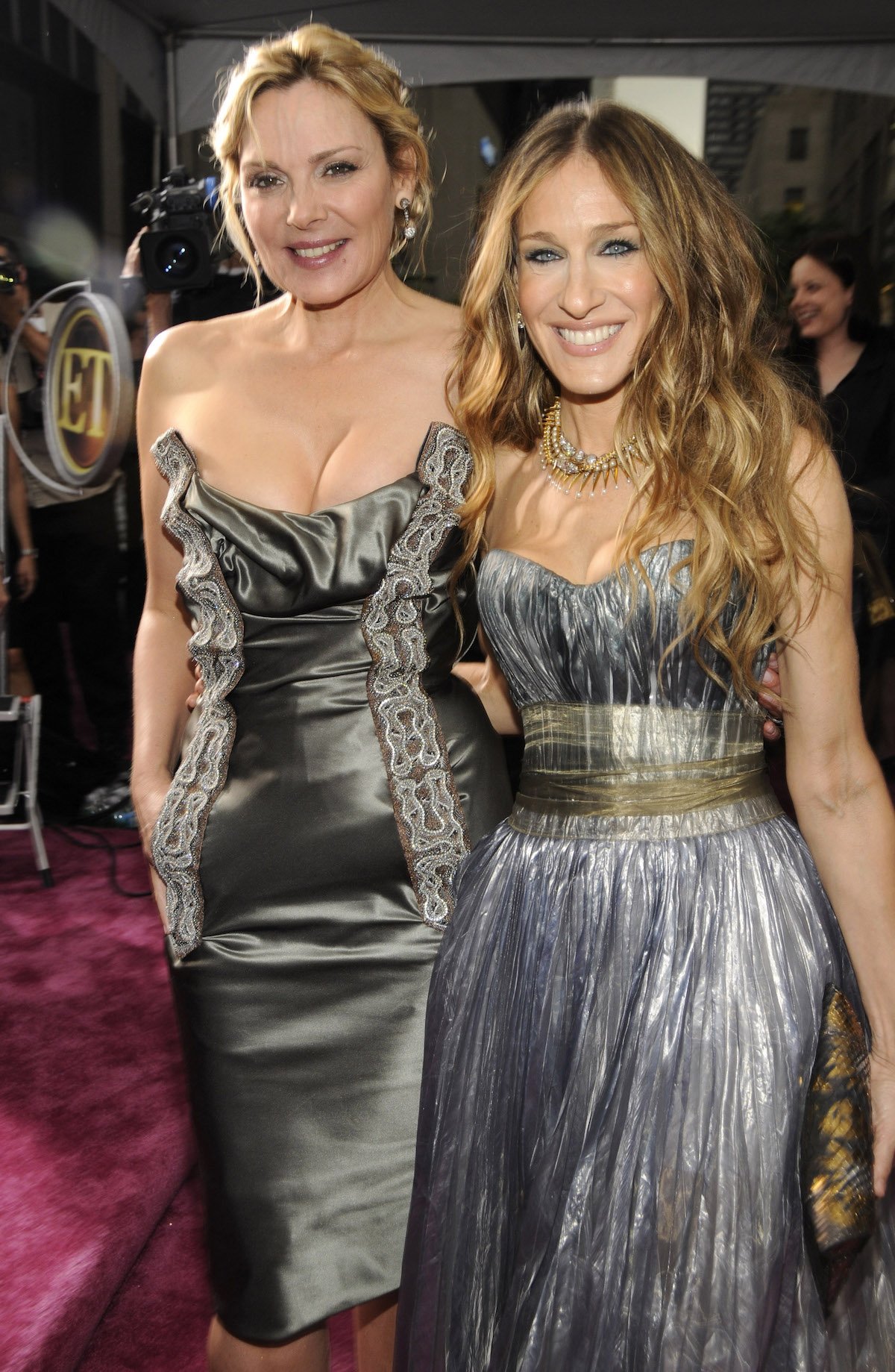 Sarah Jessica Parker wants to 'respect the legacy' of Samantha Jones
Although she may not want Cattrall on the Sex and the City reboot, Sarah Jessica Parker and show creator Michael Patrick King said they still wanted to "respect the legacy" of Samantha Jones.
They said that keeping Samantha's character on And Just Like That… through her text messages was a form of respect and helped solve the "writing problem" of her disappearing from the show.
"We didn't go to Kim for this, you know," Parker said. "After we didn't do the movie and the studio couldn't meet what she wanted to do, we have to hear her and listen to her and what was important to her. It didn't fit into what was important or needed for us." The movie Parker referred to was likely Sex and the City 3, which was never made. 
"There's a very distinct line between Samantha and Kim," Parker added. "Samantha's not gone. Samantha's present, and I think was handled with such respect and elegance. She wasn't villainized. She was a human being who had feelings about a relationship, so I think we found a way to address it which was necessary and important for people that loved her."
RELATED: Kim Cattrall or Sarah Jessica Parker: Which Feuding Former 'Sex and the City' Star Has the Higher Net Worth?