'And Just Like That…' Season Finale Missed an Opportunity to Reference a Classic 'Sex and the City' Moment
'And Just Like That...' missed the chance to reference Jack Berger's famous season 6 breakup, and no one is entirely sure why they didn't mention it.
And Just Like That… wrapped its inaugural season on HBO Max on February 3. The highly-anticipated reboot was subjected to more than its fair share of criticism. One moment from the finale struck some fans as particularly strange. While the team behind the reboot rarely missed a chance to reference Sex and the City, the finale glossed over one of the original series' most iconic moments, and we can't figure out why. 
'And Just Like That…' missed an opportunity to reference Carrie Bradshaw's worst breakup 
The season finale of And Just Like That… found Carrie and her podcast co-hosts discussing their very worst breakups. For an easy win, Carrie noted that her husband had died, making it the "ultimate breakup." Death arguably isn't really a breakup. Carrie didn't even need to use her "dead husband card" though. She happened to have a much worse breakup to reference, but she just didn't.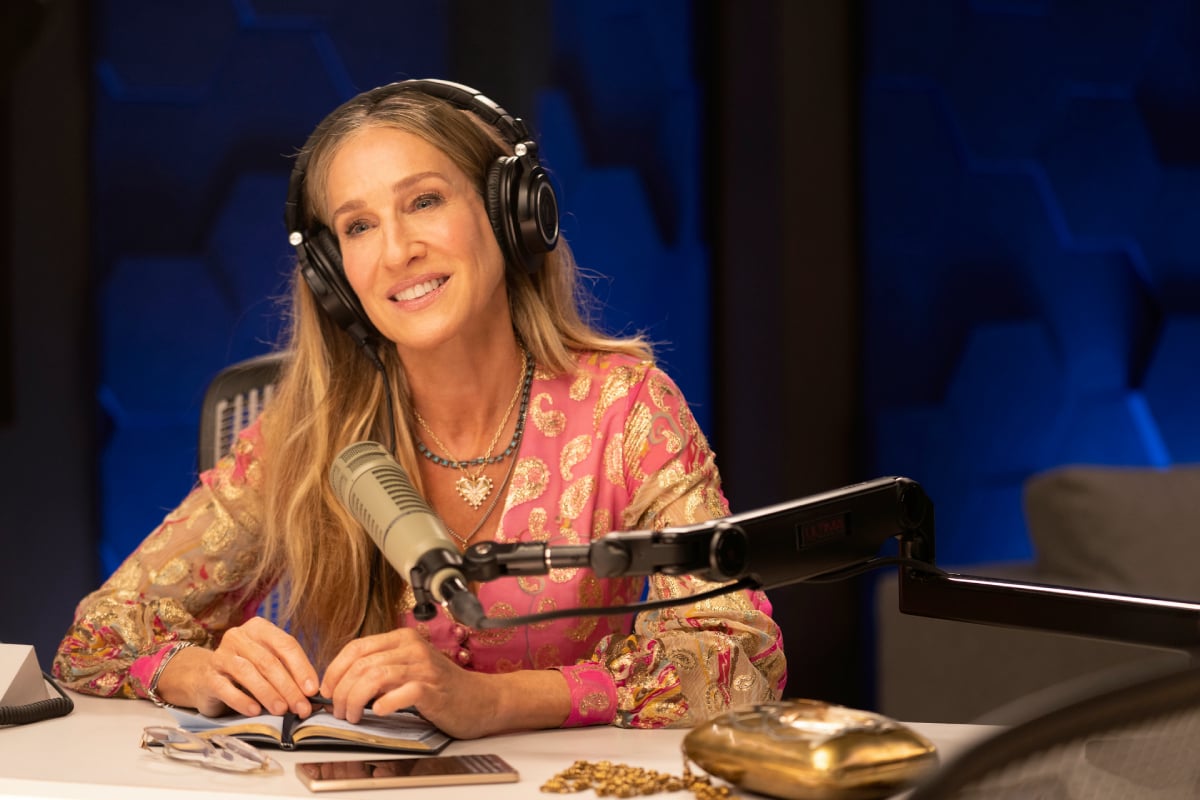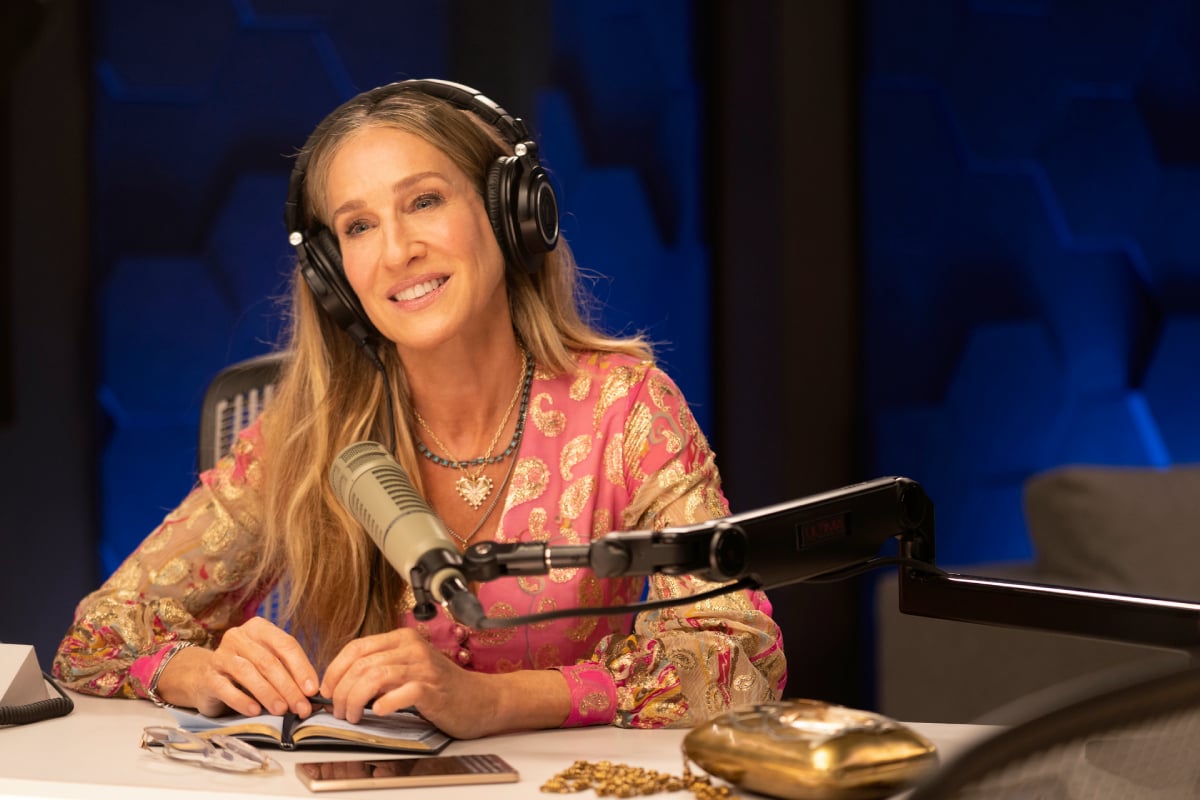 Some Sex and the City fans are baffled by the team's decision, not to mention Jack Berger's famed breakup. The breakup is arguably the most memorable of the show's original six-season run. In fact, Berger is regularly listed as one of the worst love interests ever featured on the show because of it. 
Jack Berger was one of Carrie's season 6 boyfriends and, arguably, the worst of the bunch. Aside from committing many relationship sins, Berger broke up with Carrie on a Post-It note. After leaving a Post-It note saying, "I'm sorry. I can't. Don't hate me." on Carrie's computer, the famed writer never heard Berger from again. 
The reboot did slip in plenty of Sex and the City Easter eggs, though 
While the series missed a chance to reference the Post-It note breakup, there were plenty of other references and Easter eggs scattered throughout the show's 10-episode run. In episode 1, Carrie says "Hello, lovers!" to the shoes in her closet. The moment is a call back to her excitement over a pair of shoes in season 4. In episode 1, Carrie slipped on her wedding shoes from Sex and the City: The Movie. Carrie isn't the only one who referenced the original series, either. Charlotte's English Bulldog, Richard Burton, pays homage to her dog from the original series, Elizabeth Taylor.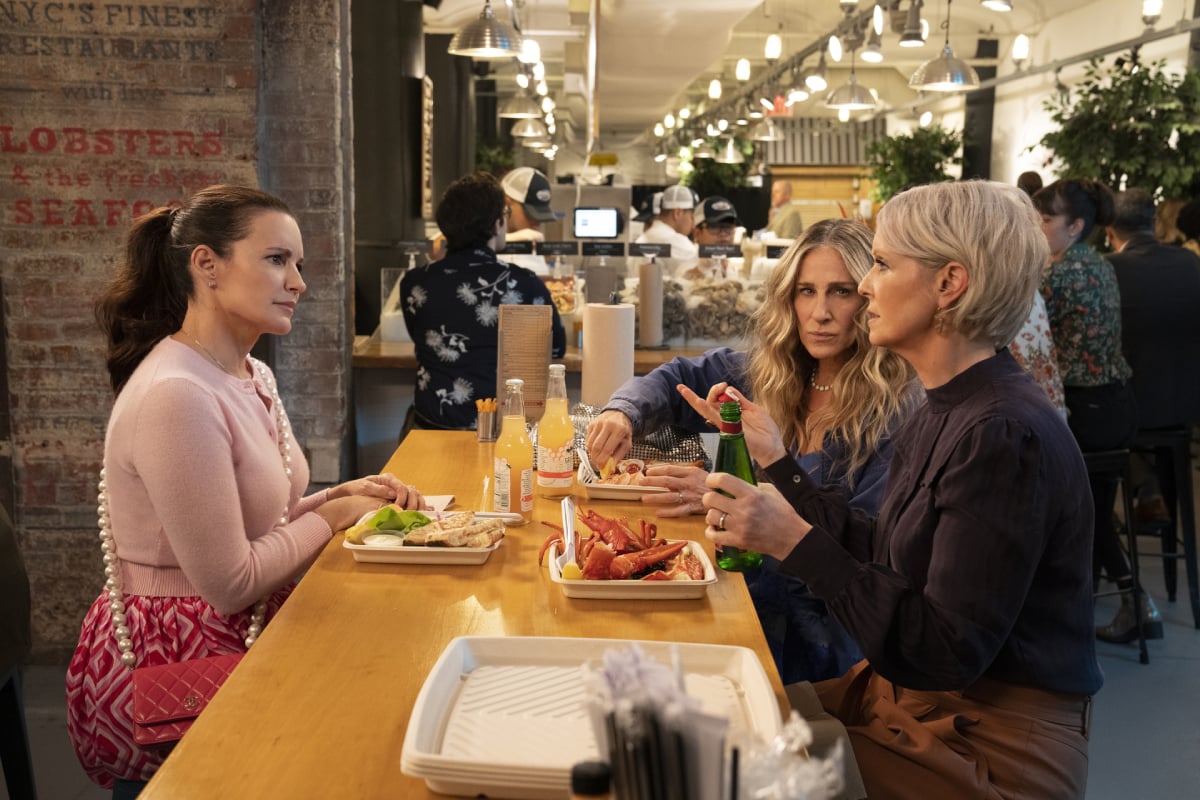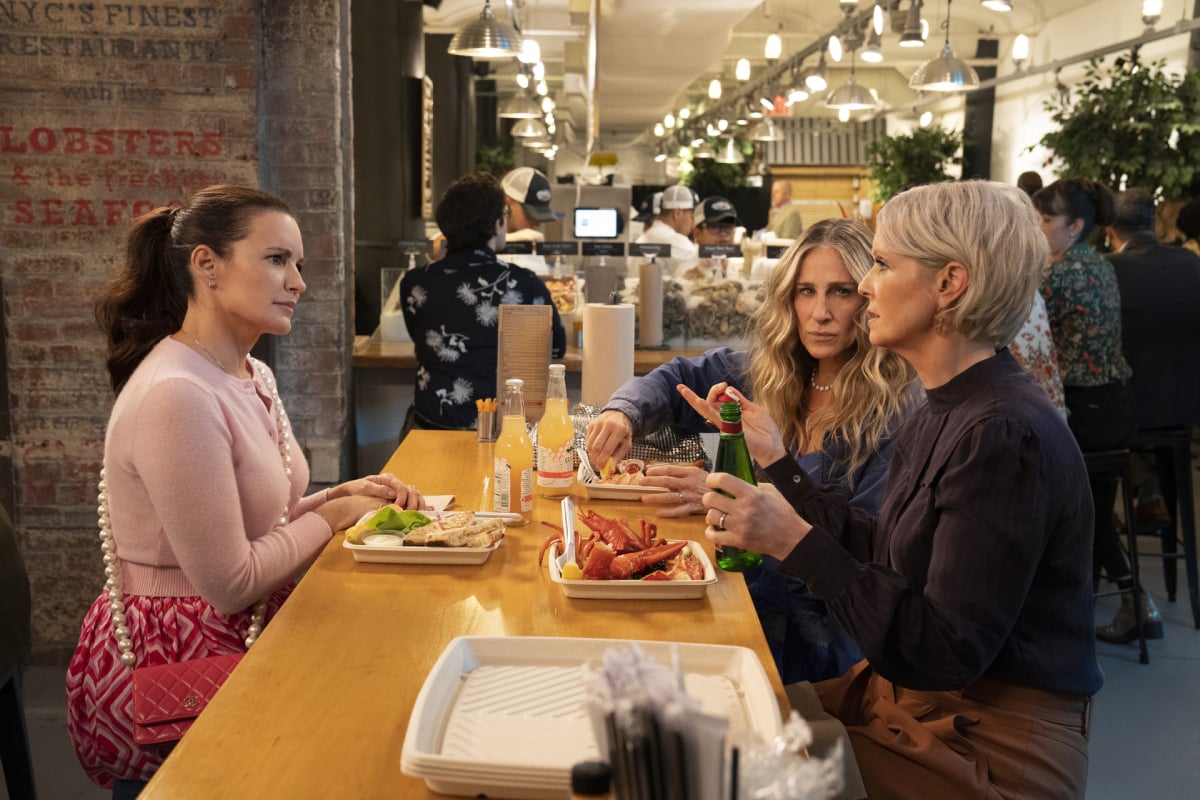 Later in the series, Carrie slips on her trademark nameplate. Even the purse she carries to Paris to scatter Mr. Big's ashes is a callback to an earlier moment in the franchise. The Eiffel Tower purse was featured in Sex and the City: The Movie.