Anderson Cooper Teases Andy Cohen After the Bravo Host Posts Hilarious Throwback Photo
Anderson Cooper can't resist a little good-natured teasing, at least when it comes to his friend Andy Cohen.
Anderson Cooper can't resist a little good-natured teasing, at least when it comes to his friend Andy Cohen. After the Bravo host shared a hilarious throwback photo of himself on Instagram, the CNN anchor showed up in the comments, where he gave Cohen some grief about his hairstyle. 
Andy Cohen shares a photo of himself chatting with Sally Jessy Raphael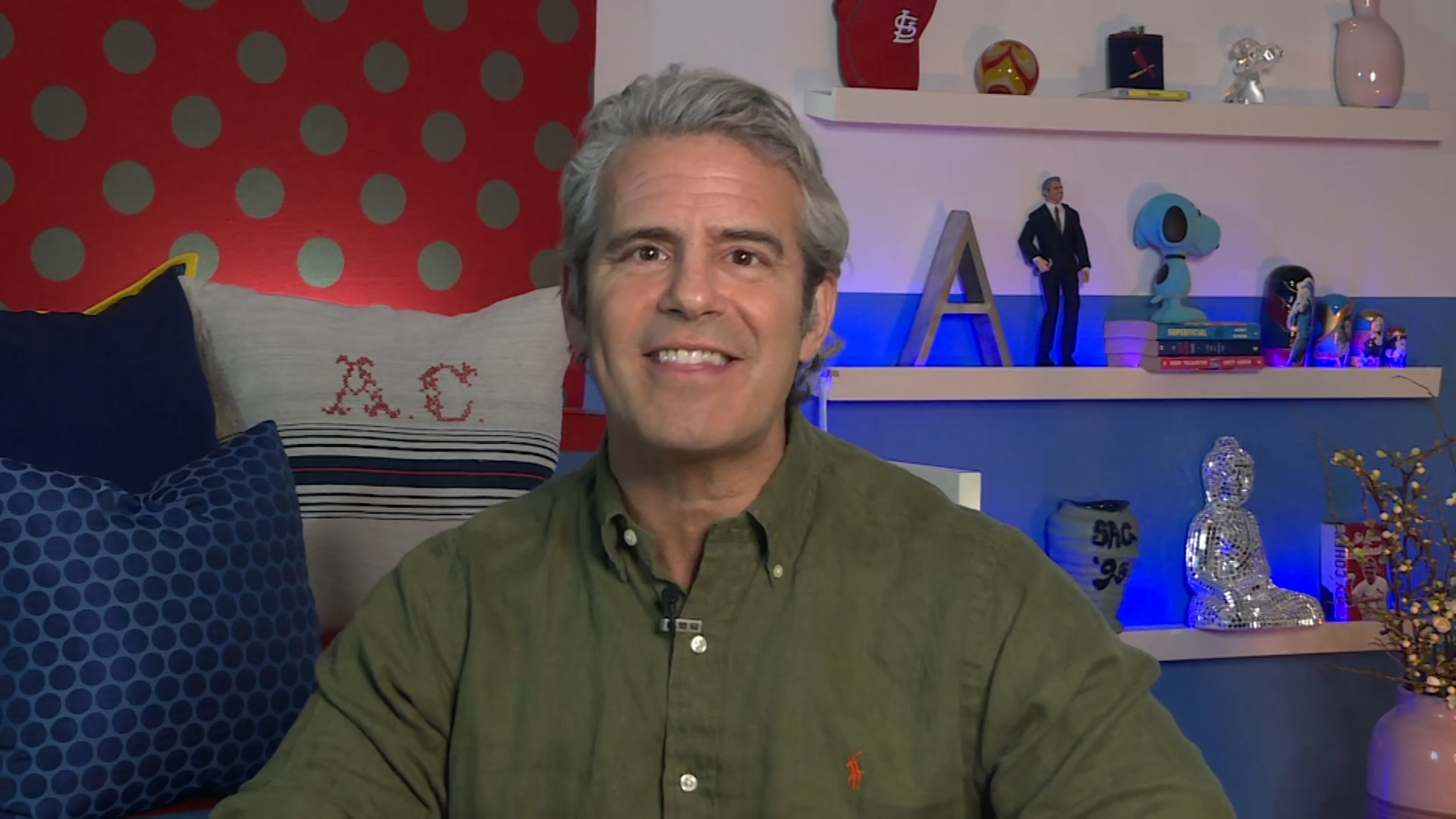 In the image, which Cohen posted on Oct. 14, he's talking to legendary talk show host Sally Jesse Raphael. Cohen didn't provide any context for the photo, but it looks like he is a member of the talk show audience who is asking a guest a question. 
The young Cohen sports a button-down shirt and has dark, slicked-back hair that is tied back in a ponytail. It's not clear when the encounter occurred, but some commenters speculated that it may have been sometime in the 1980s when Raphael was hosting her show out of St. Louis, the city where Cohen was raised. 
Anderson Cooper can't resist commenting on Cohen's hair
After Cohen shared the image on social media, several of his celebrity friends weighed in. "Wow!!!" wrote comedian Amy Sedaris, while Teresa Giudice of Real Housewives of New Jersey simply replied with the fire emoji. Cooper also weighed in. 
"Wow…. did you slick down your hair in addition to pulling it into a ponytail?" he asked. 
"Yes I used copious amounts of gel," Cohen replied. 
A number of Cohen's followers shared who they thought the Watch What Happens Happens Live host resembled. One likened him to "Antonio Banderas meets colonial foot soldier," while others compared him to Steven Seagal, Eddie Munster, and Gaston from Beauty and the Beast. 
"You are the original Fabio and I am here for it. More of this content please," wrote White Collar's Matt Bomer.  
Cohen and Cooper recently spent some time with their kids at the playground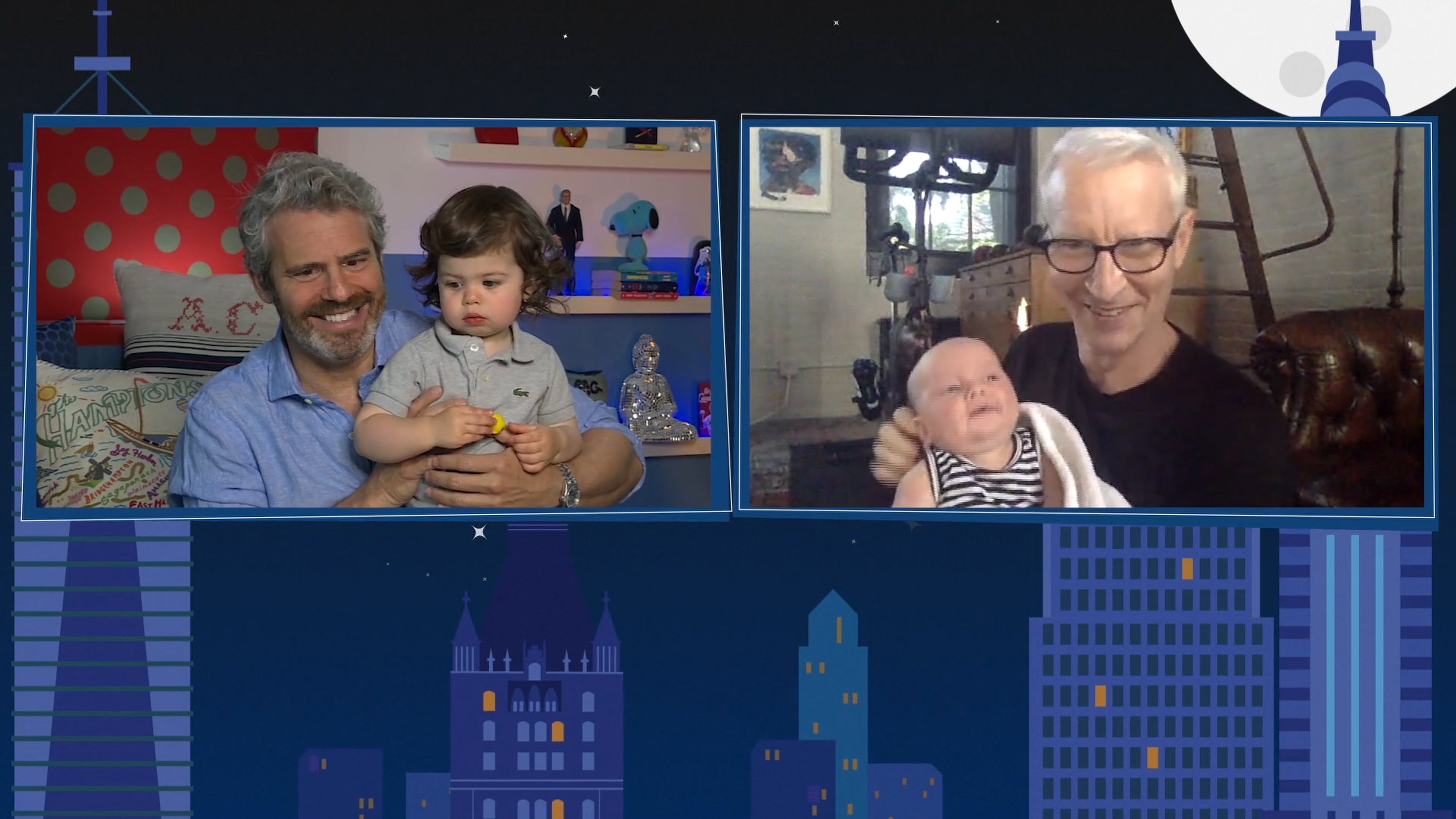 A few days before Cohen's flashback post, he shared a snapshot of himself and Cooper hanging out in New York. 
"Playground dads!" he captioned the post. Cohen has a son, Benjamin, who was born in February 2019. Cooper welcomed his son Wyatt in April 2020. Cooper has said he's been getting parenting tips from his friend. 
"He's been encouraging me all along," Cooper said during an appearance on The Late Show with Stephen Colbert shortly after his son's birth. "I figured if he could do, that sort of gave me the final push." 
"He's actually really helped me because my son is entirely wearing hand-me-downs from Andy Cohen's son," Cooper shared. "I'm inherently cheap, I like a good value … it's a pandemic, I was planning on kind of going shopping, which I hate to do … so yeah, he just gave me all the clothes."
Check out Showbiz Cheat Sheet on Facebook!