Where Does Andrew Cuomo Live in 2021? What Happened to His House With Sandra Lee?
Governor Andrew Cuomo officially announced his resignation as the governor of New York. And it seems many aspects of his life are about to change. So, where does he live now? And what happened to the beautiful home Andrew Cuomo and Sandra Lee had together years ago? Here's what we know, plus, a bit about Andrew Cuomo's net worth and how that may certainly help him find a new home in the near future.
Where does Governor Cuomo live in 2021?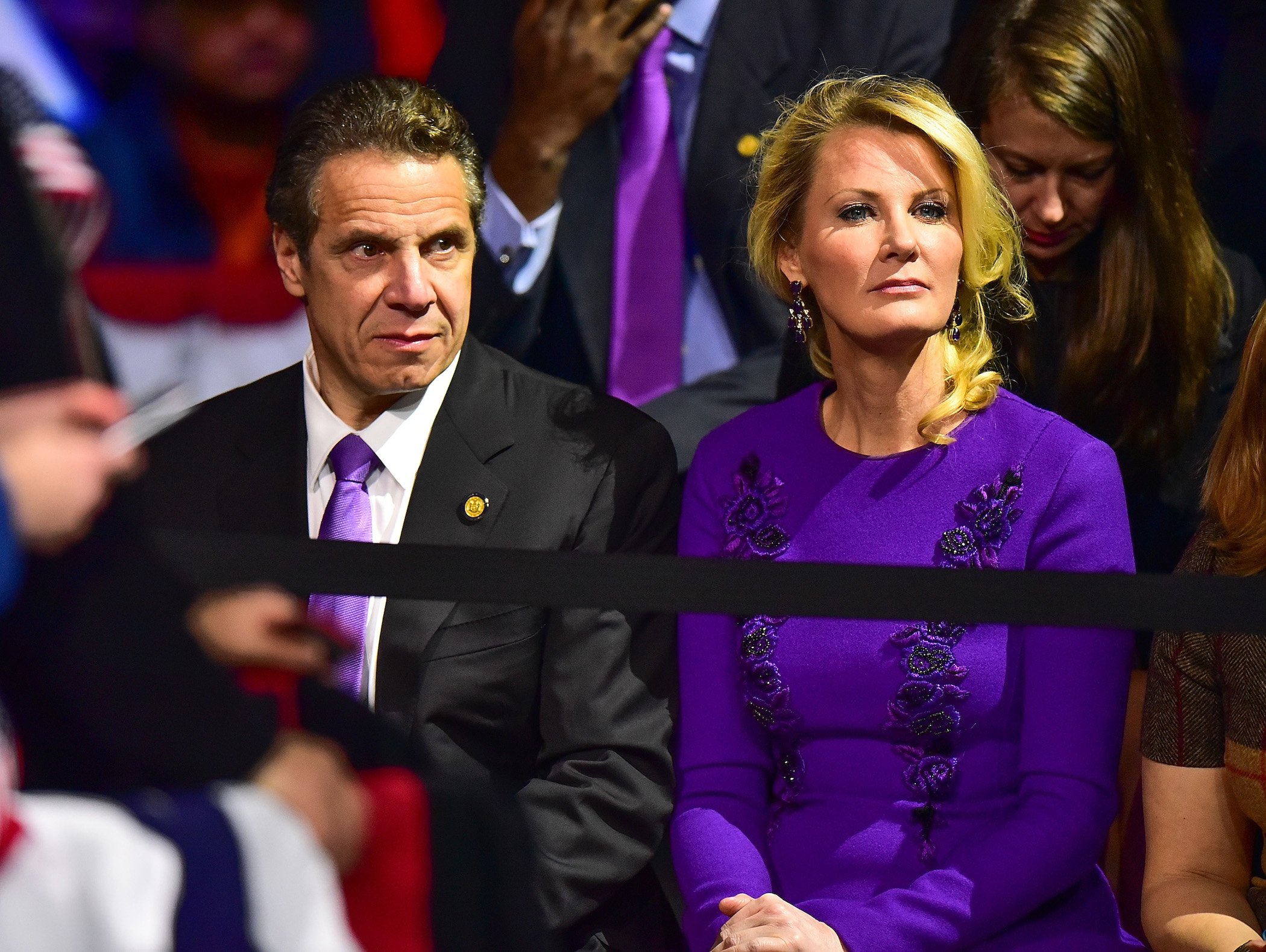 Andrew Cuomo's net worth would certainly allow him to live in a lavish home. So, where does he choose to live? It seems he currently resides in the New York State Executive Mansion located right in downtown Albany. The website states the home has housed 32 governors and their families since 1875 and has an "eclectic" style.
As for the neighborhood, the site notes it's "defined" by the Empire State Plaza, a network of state government buildings in Albany. Those who wish to see Cuomo's home can take a tour through the Executive Mansion for free.
Cuomo certainly spends a lot of time in the Mansion. But Nicki Swift notes that's far from the only place he's lived during his tenure as governor. The publication notes he also spent a great deal of time living in Manhattan, the Hamptons, and Westchester. Andrew Cuomo and Sandra Lee had a home in Westchester they referred to as "Lily Pond."
Andrew Cuomo and Sandra Lee sold the home they had together for over $1 million
Many Food Network fans didn't quite understand Andrew Cuomo and Sandra Lee's relationship. But, while the two are no longer together, they still seem supportive of each other. With that said, they did have a home together in Westchester. Curbed notes Lily Pond was placed on the market for $2.3 million initially, but it didn't sell for that much. Eventually, LoHud.com reported the home sold for $1.85 million in October 2020, which certainly could contribute to Andrew Cuomo's high net worth.
As for why the couple called their place Lily Pond, it had everything to do with the body of water in the front yard of the home, Architectural Digest reported. Additionally, the home boasted 4,129 square feet of space along with six bedrooms and six bathrooms. The couple even had a Founding Fathers dining room in the place, which had handwritten letters from notable presidents of the past, like George Washington and Abraham Lincoln.
"Lily Pond is probably the most beautiful perfect house on this planet, and that is the truth," Lee told The New York Times, according to Architectural Digest. "It's a family home and it should be loved and cherished by a beautiful family that deserves it."
Andrew Cuomo's net worth will help him find a new place to live post-resignation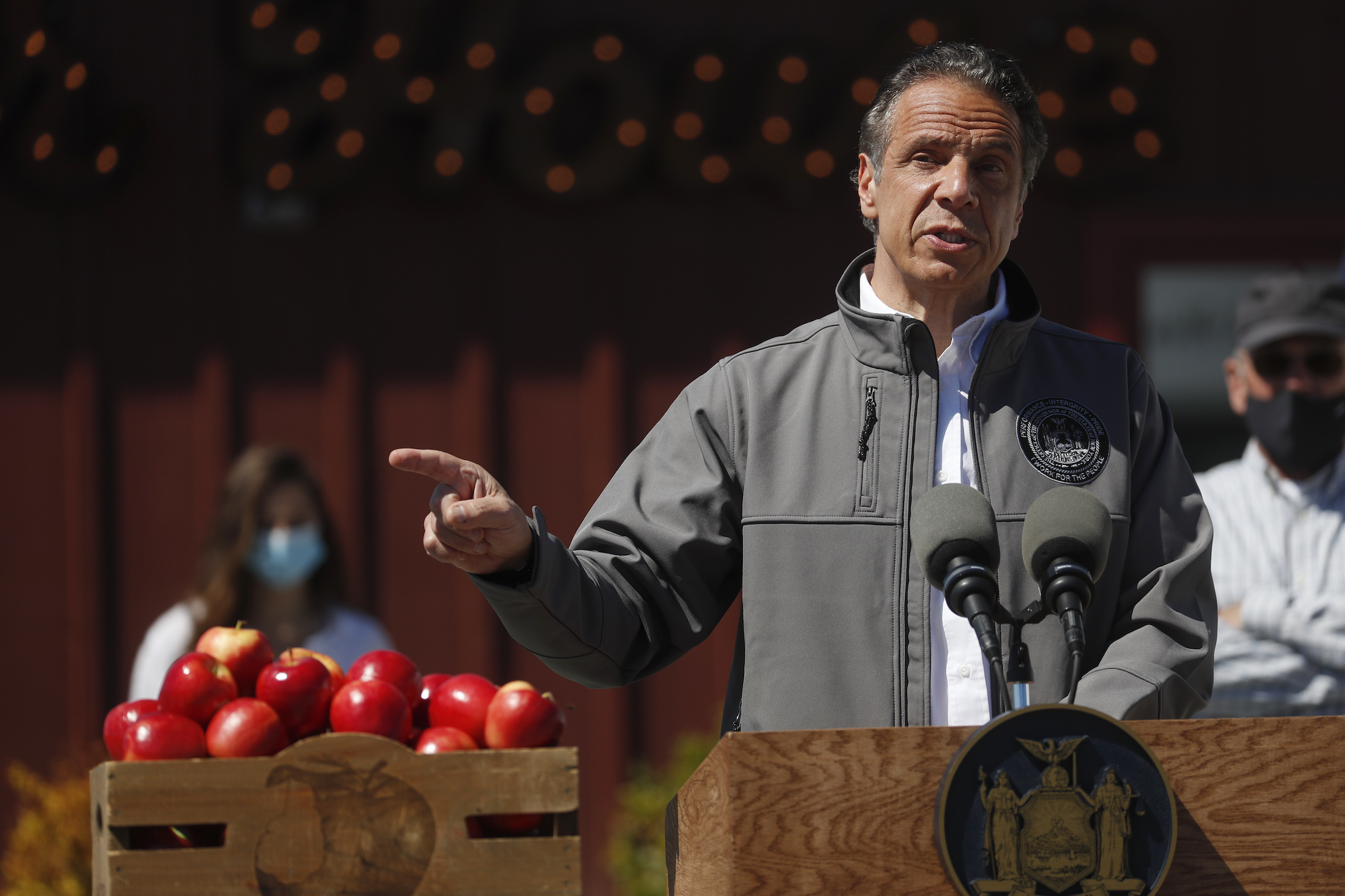 Now that Andrew Cuomo and Sandra Lee no longer live together in Lily Pond, it's safe to say he's spent more time than ever at the Executive Mansion. The New York City apartment he once stayed in was hers. As for where he'll go next, it seems he spent a lot of time in the Hamptons pre-resignation. There's a chance he could spend even more time there, too. According to The New York Times, his brother Chris Cuomo, lives in Southampton — another reason to spend time in the area.

"For me, it's about family time," he noted, adding that one of his fishing trips served as "an excuse to spend some quiet time with my girls, or some quiet time with my brother."
Will the soon-to-be ex-governor have the money to purchase a new home post-resignation? Andrew Cuomo's net worth is estimated at $5 million, so we suspect he'll do just fine.
Check out Showbiz Cheat Sheet on Facebook!