Andrew Cuomo Said the Pandemic Is the Reason He Ghosted Chelsea Handler
Andrew Cuomo might be in trouble in New York, but he has at least one fan in California, or at least he did. In October 2020, Chelsea Handler asked the governor to dinner, but he almost immediately ghosted her. Handler wasn't thrilled by being dropped by Cuomo so unceremoniously, but he swears he has a good excuse. Cuomo is blaming the coronavirus pandemic.
Chelsea Handler recalled how Governor Andrew Cuomo ghosted her after she asked him out
Handler doesn't keep much to herself. The comedian knows what she wants and is more than willing to go after it. Her bravado led her to ask Cuomo out on a dinner date when the two happened to be in the same room together. Handler told the hosts of The View that Cuomo said yes to her offer, but that's where it ended.
She quipped that Cuomo had ghosted her right after accepting the offer and that she hadn't heard from him since. She, conveniently, appeared on The View just one day before Cuomo videoed in to discuss his book about the pandemic response. Handler discusseed her interest in Cuomo on multiple talk shows since then. There is no word on if Cuomo has made good on that date.
Governor Andrew Cuomo insists he is limiting his dating pool due to the pandemic
Handler might be salty about not hearing back from Cuomo, but he insists it's nothing personal. The two-term governor dished to The View in October about Handler's dinner offer. He told host Sunny Hostin, through giggles, that, while the pandemic rages, he is only dating in-state residents.
Basically, if Handler wants Cuomo to make good on the date he agreed to, she'll need to pack her bags and head for New York. Handler is no stranger to the Northeast, though, so it is not out of the realm of possibility. The famed comedian grew up in Livingston, New Jersey, which is just 24 miles from midtown Manhattan and 150 miles from New York's state capital, Albany.
Andrew Cuomo broke up with Sandra Lee in 2019
Cuomo might not be willing to date out-of-state residents, but that doesn't mean he isn't looking for love. Cuomo split from celebrity chef Sandra Lee back in September 2019. The pair was together for 14 years and shared a home. Lee recently sold the suburban New York property she shared with Cuomo and moved to California.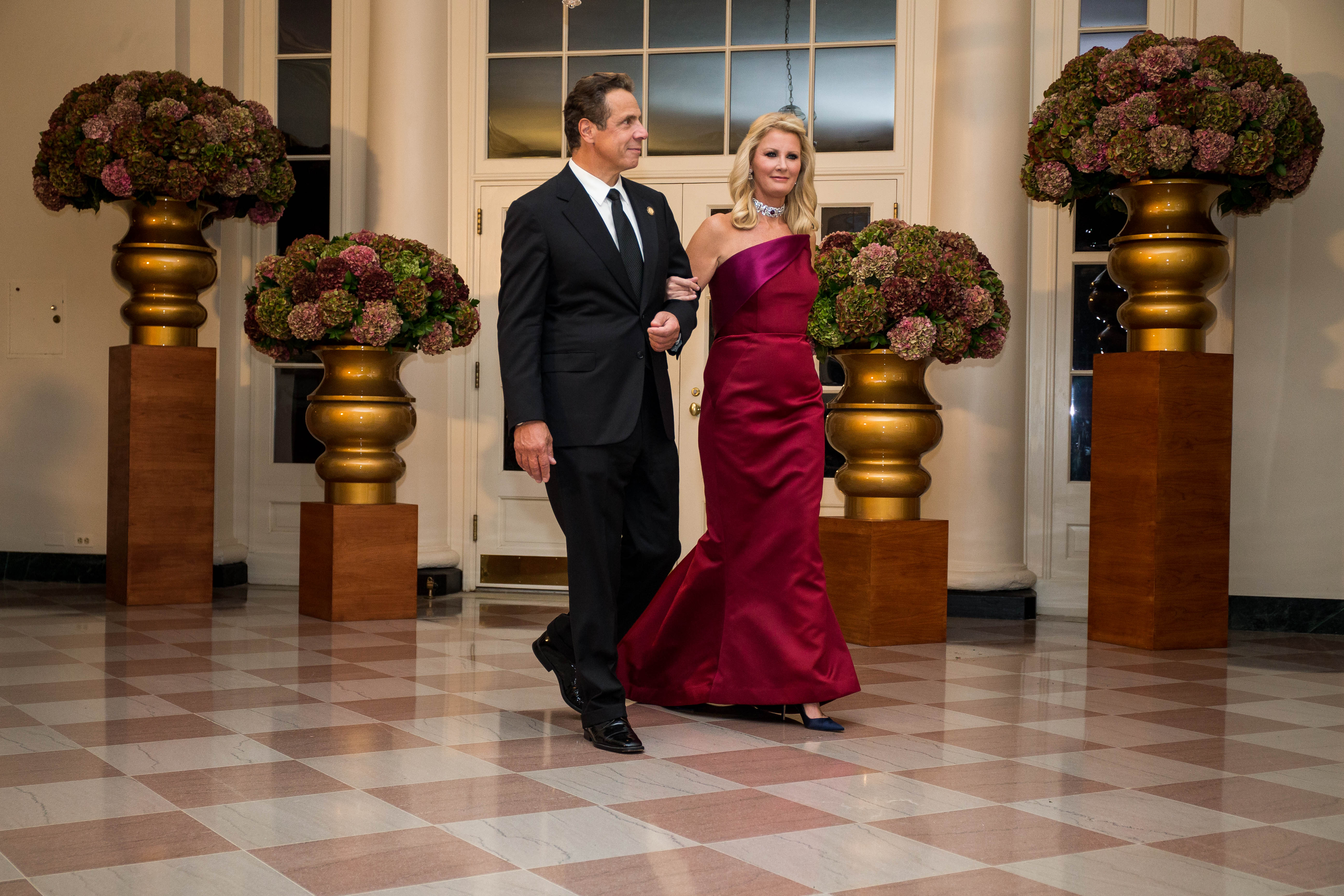 By all accounts, their split was amicable, though. In September 2019, Lee told People, "Andrew will always be one of the greatest loves of my life and we will continue to be family." Lee and Cuomo don't share any children, but Lee enjoys a close bond with Cuomo's daughters from a previous marriage. Before meeting Lee, Cuomo was married to Kerry Kennedy.