Andrew Garfield Doesn't Regret Lying About 'Spider-Man: No Way Home' — 'I Would Do It Again'
Andrew Garfield famously lied about reprising his role as Peter Parker in 'Spider-Man: No Way Home,' and the actor admitted that he's not sorry he fibbed.
Andrew Garfield lying about his role in Spider-Man: No Way Home is something that people will likely never let him live down. And as an unfortunate result, fans are hesitant to believe anything he says. But Garfield doesn't mind that his excellent fibbing has been a major topic of discussion. In fact, the actor had a bit of fun denying that he was in Spider-Man: No Way Home.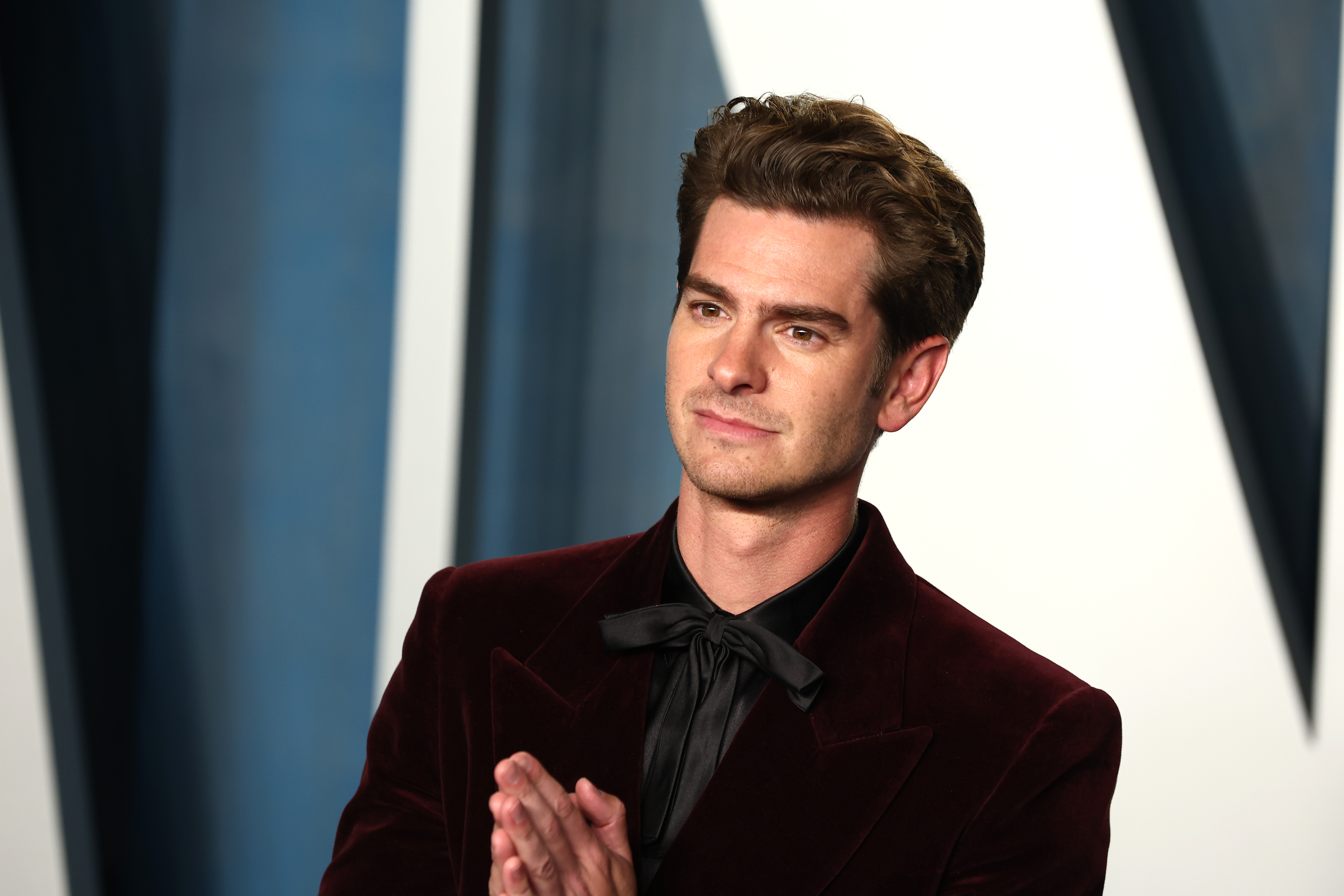 Andrew Garfield claimed he wasn't in 'Spider-Man: No Way Home'
Rumors ran rampant on the internet regarding Andrew Garfield and Tobey Maguire appearing in Spider-Man: No Way Home in the months leading up to the premiere. And one leaked set picture depicted Garfield back in his Spider-Man suit for the Marvel Cinematic Universe movie. However, the actor routinely claimed it was photoshopped.
Unfortunately for Garfield, he had a couple of other movies to promote in 2021. Whenever he encountered the press, they asked him about the photo and if he was in the Spider-Man film. And time and time again, Garfield denied that he was returning to his Spider-Man role in the MCU.
But when Spider-Man: No Way Home premiered in December 2021, fans learned that Andrew Garfield had lied. He and Tobey Maguire returned as their respective Spider-Man characters to help Tom Holland's Peter Parker fix the multiverse. And they forever made their mark on cinematic history. But now, no one trusts Andrew Garfield.
The actor addresses his lies
While appearing on The View, Andrew Garfield discussed his numerous lies about reprising his role as Peter Parker in Spider-Man: No Way Home. But while the interviewers were giving him grief about it, Garfield replied, "I would do it again."
"The company makes you do it," the actor further explained. "But also it's kind of fun to do, too. You're planning a surprise party for people, and they're, like, tell us the surprise is happening, and you're, like, there's no surprise party happening."
Of course, Marvel Studios are the real culprits behind Andrew Garfield denying his part in Spider-Man: No Way Home. But if the actor ever has to lie again about Spider-Man, he will do so happily.
Is Andrew Garfield open to playing Spider-Man again?
When prompted about whether or not he would wear the Spider-Man suit on the big screen again, Andrew Garfield told the ladies of The View, "Anything I say is, like, I've ruined my reputation."
However, during an interview with Variety, the actor disclosed that he would never say never to playing Peter Parker again.
"I mean, yes, definitely open to something if it felt right," Garfield shared. "Peter and Spider-Man, those characters are all about service, to the greater good and the many. He's a working-class boy from Queens that knows struggle and loss and is deeply empathetic. I would try to borrow Peter Parker's ethical framework in that, if there was an opportunity to step back in and tell more of that story, I would have to feel very sure and certain in myself."
Spider-Man: No Way Home is now available to own on Digital, Blu-ray, and 4K UHD.