Andrew Garfield 'Would Love to' Keep Singing After 'Tick, Tick… Boom!'
Andrew Garfield learned how to sing for 'Tick, Tick… Boom!' And now he's ready for more.
Andrew Garfield first swept to widespread acclaim as Eduardo Saverin in 2010's The Social Network. And since then, he's proven himself quite a versatile movie star. He's played the titular wallcrawler in The Amazing Spider-Man films, earned an Oscar nod for the harrowing war film Hacksaw Ridge, and delivered understated work in Martin Scorsese's Silence. But Tick, Tick… Boom! proved Garfield could sing. And now he admits he doesn't want to stop.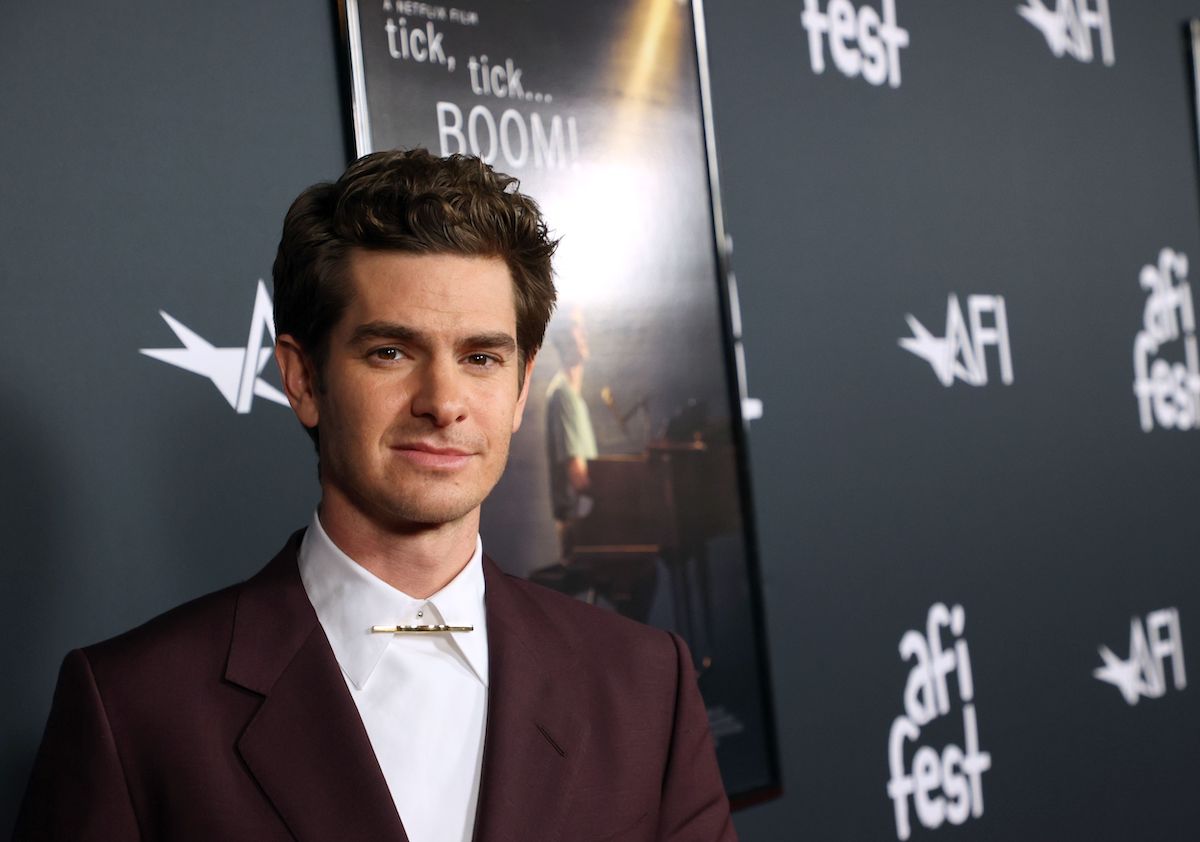 Andrew Garfield trained for months for 'Tick, Tick… Boom!'
Based on the stage musical by Rent creator Jonathan Larson, Tick, Tick… Boom! stars Garfield as Larson himself. The story centers on the late composer's struggles to break into the theater world. The film version also serves as the feature directorial debut for Hamilton creator Lin-Manuel Miranda. And in keeping with his meticulous attention to detail, Miranda ensured that Garfield received formal vocal training before filming began.
Garfield had extensive theater experience, having recently completed a Broadway run in Angels in America prior to getting cast in Tick, Tick… Boom! But all of his work on stage had been dramatic and not necessarily musical. But to do Larson's music justice, the actor devoted himself to an intense training process. And given the amount of praise he's received for his performance, Garfield's work has certainly paid off.
The actor wants to continue developing his singing skills
In a recent interview with Variety, Garfield opened up about a lot. After all, 2021 was a big year for him, with standout roles in The Eyes of Tammy Faye and a certain high-profile blockbuster as well as Tick, Tick… Boom! And though his time as Larson in that musical is done, Garfield revealed he doesn't intend on letting his vocal training go to waste.
"I would love to keep my singing going. It's such a gift that Lin-Manuel gave me in stretching out my skill set in this way. I have my piano in my room and I'm going to be doing a couple of private sessions over the next couple of weeks, just for myself, just to keep me with the instrument. It's like a meditation practice. It was a great match, and I would definitely do it again."
Garfield doesn't appear to have any immediate plans to star in another musical anytime soon. However, if Miranda plans to one day bring Hamilton to the big screen, Garfield would be the perfect choice to play King George III. The villainous role was originated on Broadway by Jonathan Groff. In the meantime, Garfield told Variety he's writing a song for his goddaughter. But it certainly sounds like he'd be up for Miranda's call if that time ever came.
Will Andrew Garfield win an Oscar for 'Tick, Tick… Boom!'?
Garfield's epic 2021 could lead to an even bigger 2022. With Marvel Studios' Spider-Man: No Way Home opening up the multiverse, fans are eager to see the actor return for The Amazing Spider-Man 3. Although no official announcements have been made, it feels like a plan is forming behind the scenes. But in the more immediate future, Garfield could be gearing up for an Academy Award win for Tick, Tick… Boom!
The actor has already received a Golden Globe win and a Screen Actors Guild nomination for the film. And by most indicators, Garfield appears to be a lock for an Oscar nod too. Of course, he will likely contend with other potential first-time winners Will Smith and Benedict Cumberbatch. However, Garfield is arguably as close as ever to winning an Oscar.