Andrew Lincoln Said It Would Be 'Painful' Directing Himself in 'The Walking Dead' Movies
The Walking Dead fans still don't know what to expect from the upcoming movie. But Andrew Lincoln, who plays Rick Grimes, gave an update on the movie and revealed why he doesn't want to direct himself.
Andrew Lincoln left 'The Walking Dead' series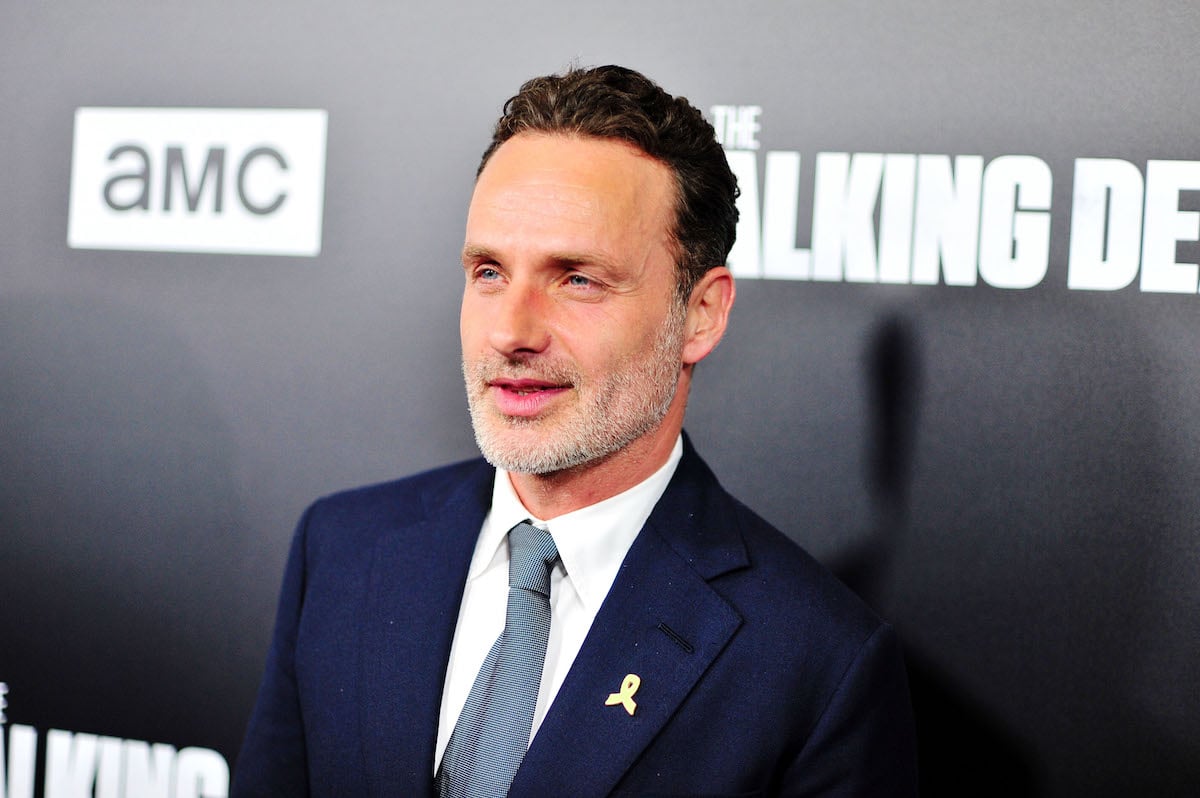 RELATED: 'The Walking Dead': Rick's Biggest Mistakes
Lincoln left The Walking Dead during season 9. "Completing the show was like releasing air finally," he said at San Diego's Comic-Con, according to Entertainment Weekly. "And it was very satisfying the last two episodes in particular."
Lincoln left the show because it films in Georgia. He hoped to spend more time with his family in England. "I have two young children, and I live in a different country, and they become less portable as they get older," the actor explained.
He has since played Cameron Bloom in Penguin Bloom and Ebenezer Scrooge in Old Vic in Camera: A Christmas Carol. There is good news for The Walking Dead fans. Lincoln will be returning to play Rick again in his own movie. 
Andrew Lincoln said it would be painful directing himself in 'The Walking Dead' movies
RELATED: 'The Walking Dead': Robert Kirkman Consulted on Rick's Exit in Season 9 Knowing His Death in the Comics
Lincoln stepped into a directing role for a show called Teachers. But he didn't direct any episodes of The Walking Dead. He revealed why he doesn't like being in the director's chair.
"I have signed for more than one film," Lincoln told SFX Magazine. "I am a producer on it. I will not be directing, because I don't like watching myself, so that would be a self-defeating exercise. It would just be the most painful… yeah, it just wouldn't happen!"
Production hasn't started. But the actor addressed the long wait. "We need to get the first one absolutely right, and that's why it's taken longer than we anticipated – and obviously with the pandemic," he said. "I can't wait. I'm really excited about broadening the scale and scope of the story and finding out where Rick is."
'The Walking Dead' is ending after season 11
RELATED: 'The Walking Dead': Will Rick and Michonne Reunite on the Big Screen?
The original show has managed to continue with its original star. But the final season is coming.
Producer Scott Gimple teased the tone of season 11. "There's some sunshine between the gloom," he said on a TWDUniverse Twitch stream, according to Digital Spy. "But the dark stuff gets very, very, very, very dark. It's not unrelentingly dark. There's some bright spots."
Of course, Gimple avoided giving any spoilers but talked more about those upcoming moments. "Without getting too into it, there's a level of intensity to these episodes that's both an intensity of threat intermingled with the intensity of emotions behind that, and various histories of the characters getting intermingled with that," he said.
It sounds like the show will continue to be dramatic until the very end. It's unknown if Lincoln will return to appear as the character in the final season.
The actor told SFX Magazine he didn't know if Rick will return. "I don't think it's written yet, but I would never say never to that because everybody that's still doing the TV show are dear friends, and it's an extraordinary feat that they're still going and making this beautiful and ground-breaking show that still resonates with the world," he said.