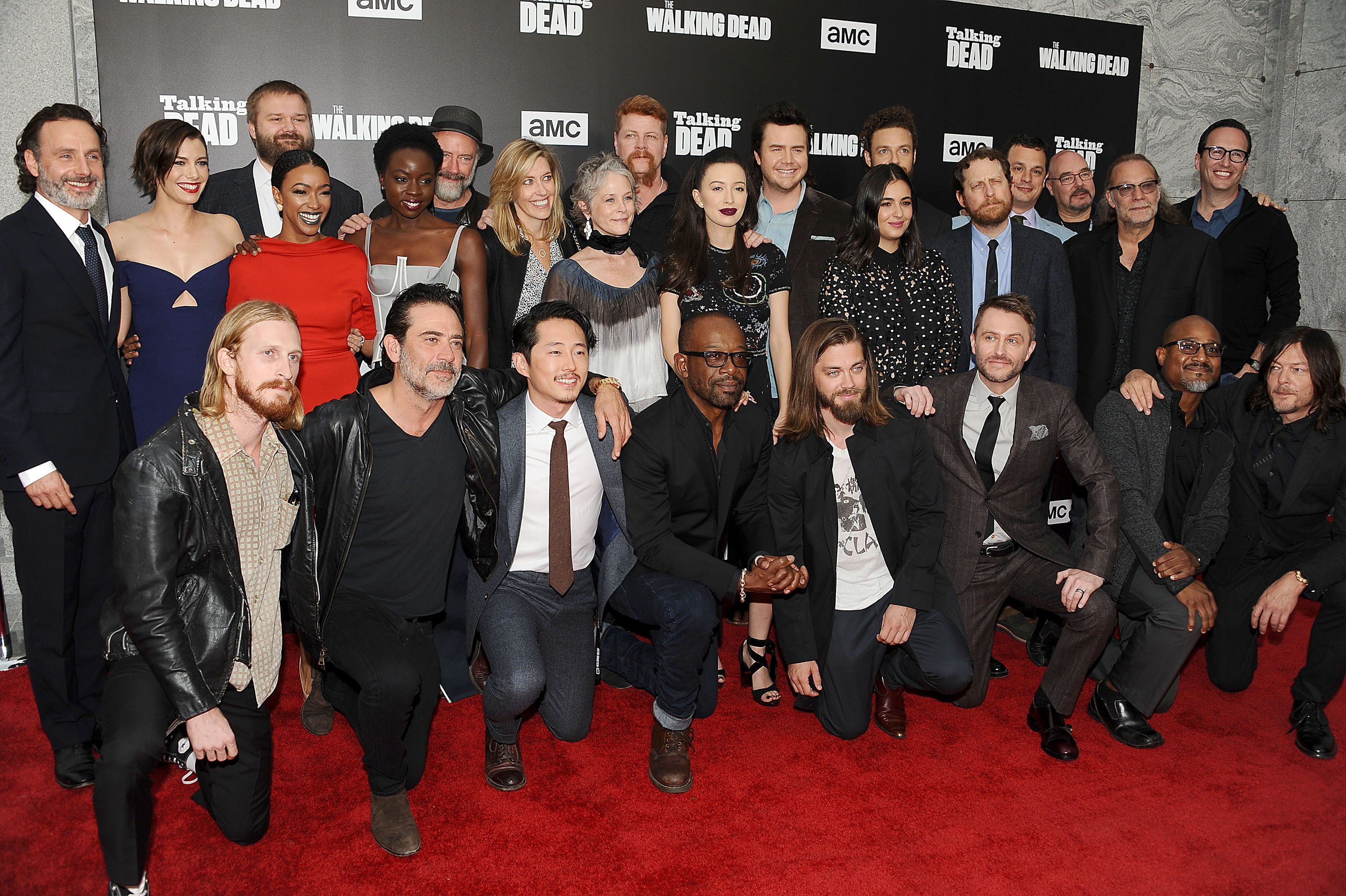 The Walking Dead
The Walking Dead is an AMC original series set in a post-apocalyptic world, following survivors of a zombie apocalypse as they band together to stay alive and maintain their humanity.
---
Premiere: October 31, 2010
Genre: Action, Horror, Fantasy, Drama
Network: AMC
Where to Watch: Netflix and fuboTV
Seasons: 11
Cast: Norman Reedus, Andrew Lincoln, Melissa McBride, Lauren Cohen, Josh McDermitt, Christian Serratos, Danai Gurira, Seth Gilliam, Ross Marquand, Jeffrey Dean Morgan.
Finale: Nov. 20, 2022
Spinoffs: Fear The Walking Dead, The Walking Dead: World Beyond, and Tales Of The Walking Dead
---
Read more about The Walking Dead on AMC.
Read the latest articles about The Walking Dead