Andy Cohen Discussing Sarah Jessica Parker Got Drew Barrymore Screaming Mad
While chatting with Andy Cohen on her talk show, The Drew Barrymore Show, host Drew Barrymore erupted in anger when the conversation turned to Sarah Jessica Parker. What about the Sex and the City star made Barrymore yell, "I'm not gonna live my life according to these screwed up values"?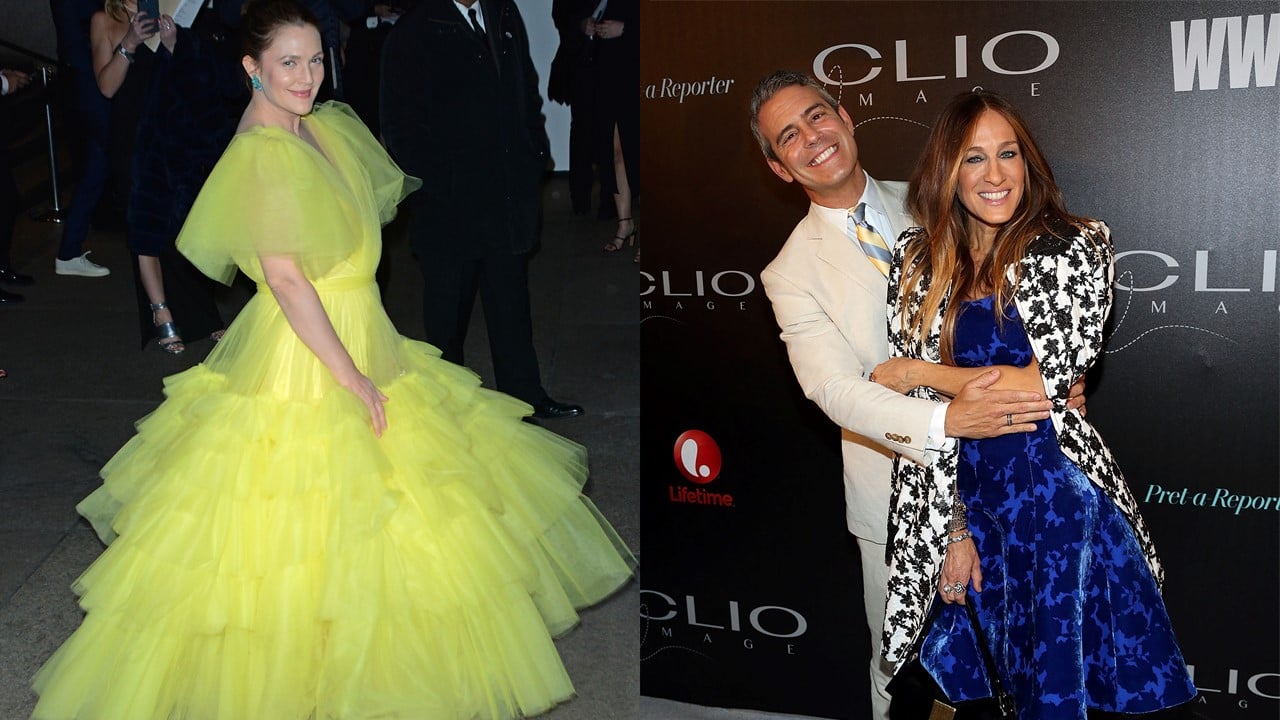 Sarah Jessica Parker is older than she was before.
Recently, the internet had a hard time getting over Parker's gray hair in a candid picture. The star is 56 and she was pictured seated next to Bravo icon Andy Cohen, who has white hair. Still, some spectators only focused on her gray patches.
She told Vogue she thought the chatter was misogynistic. Of Cohen, she pointed out, "He has a full head of gray hair, and he's exquisite. Why is it okay for him?"
Overall, she seemed pretty exasperated with the scrutiny. She went on to declare, "I don't know what to tell you people! Especially on social media. Everyone has something to say. 'She has too many wrinkles, she doesn't have enough wrinkles.'"
It seems there's no right answer when everyone has an opinion. But Parker thinks it has more to do with how people are seeking their own enjoyment. She said, "It almost feels as if people don't want us to be perfectly okay with where we are, as if they almost enjoy us being pained by who we are today — whether we choose to age naturally and not look perfect, or whether you do something if that makes you feel better."
But spectators can't tell her anything she doesn't know about her looks. She's full of awareness of her aging appearance and acceptance of reality. "I know what I look like. I have no choice," she noted. "What am I going to do about it? Stop aging? Disappear?"
Her good friend Cohen agreed with her statements while chatting with Barrymore. "It was misogynistic, and she was so right," he said. But he didn't need to tell Barrymore that.
Drew Barrymore's had it with misogyny: 'This is so toxic.'  
On The Drew Barrymore Show, Barrymore brought Parker up to Cohen by saying she loved how the star responded to the "hypocrisy." Cohen said of the chatter about Parker's hair, "It was insanity. People just missed the mark totally."
Barrymore then pointed out that she grew up in the industry and looks are emphasized as being highly important — especially for women. "It's so toxic," she said.  She also shared that she's seen women eat crumbs to try and stay fit and youthful, and she thought they were "miserable."
"It's such bulls***! I hate it!" she eventually screamed, and later added, "I'm not gonna live my life according to these screwed up values!" And for the record, refusing to conform to those standards is part of why Barrymore is a treasured icon in Hollywood.  
So, it appears Parker has firm defenders in both Cohen and Barrymore! And they agreed they would both take things to a dark alley if needed.
Got a problem with Sarah Jessica Parker? Plan on a takedown from Drew Barrymore and Andy Cohen.
Barrymore's conclusion on the scrutiny over Parker's hair? "Let her eat lunch!" she demanded. And she concluded that anyone who has a problem with "SJP" could meet her "in a dark alley" before promising, "I'm gonna take you down!"
"I'll be there, too," Cohen added laughingly, but he repeated it for emphasis. In the end, it looks like as far as Barrymore and Cohen are concerned, they're ready to thrown down with strangers for Parker.