Andy Cohen Tried to Comfort Anderson Cooper & It Got Awkward
Andy Cohen might be a television legend, but even legends have their awkward moments. Things got awkward when he tried to comfort Anderson Cooper.
CNN's New Year's coverage might not be as famous as Dick Clark's Rockin' New Year's Eve, but it's still a major part of American New Year's traditions. This year, the annual tradition was hosted by two titans of network television: Andy Cohen and Anderson Cooper. Many were interested to see how the two would play off each other, but things got a little awkward during the program.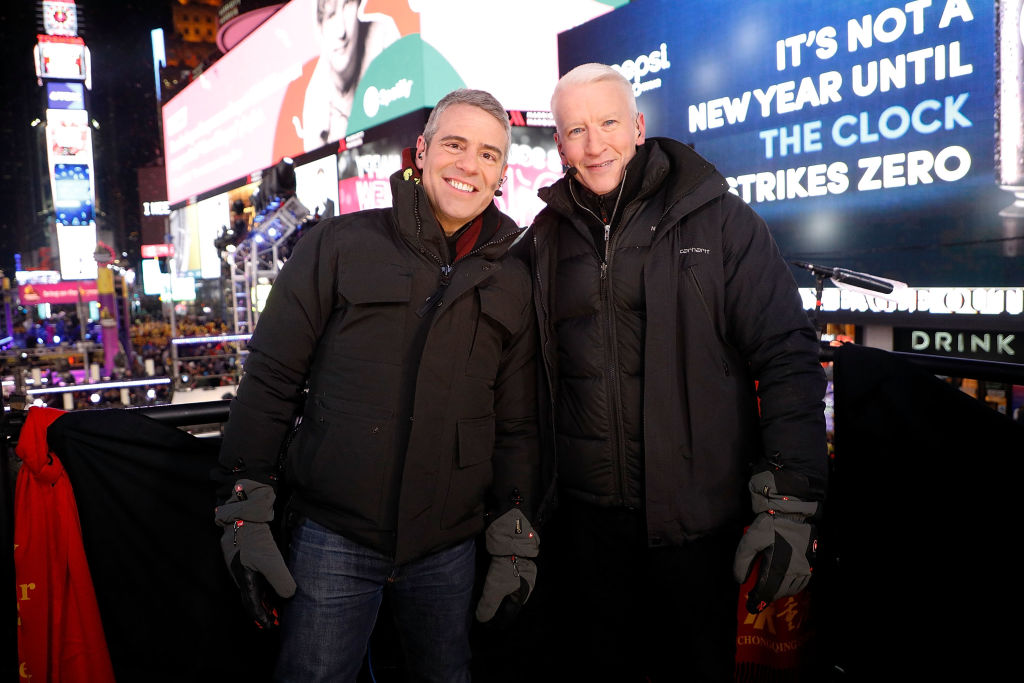 The passing of Anderson Cooper's mother
Yahoo! Entertainment reports this is the third time Cohen and Cooper co-hosted the event. The two have been friends for a long time. This year, their co-hosting gig featured guest appearances from Lindsay Lohan as well as Cohen's parents, Lou and Evelyn. 
Cooper's mother, Gloria Vanderbilt, sadly passed away on July 17, 2019, at the age of 95. She left behind a major legacy as a businesswoman and fashion designer. According to USA Today, Cohen gave Cooper his condolences as the two television icons co-hosted CNN's New Year's Eve coverage.
Andy Cohen made things a little awkward
"I want to send my condolences to you, of course. Your mom passed away this year." Cohen said during the festivities in Times Square. Given that New Year's Eve is one grand party, Cohen's words were a strange and morbid change in tone. Cooper acknowledged this.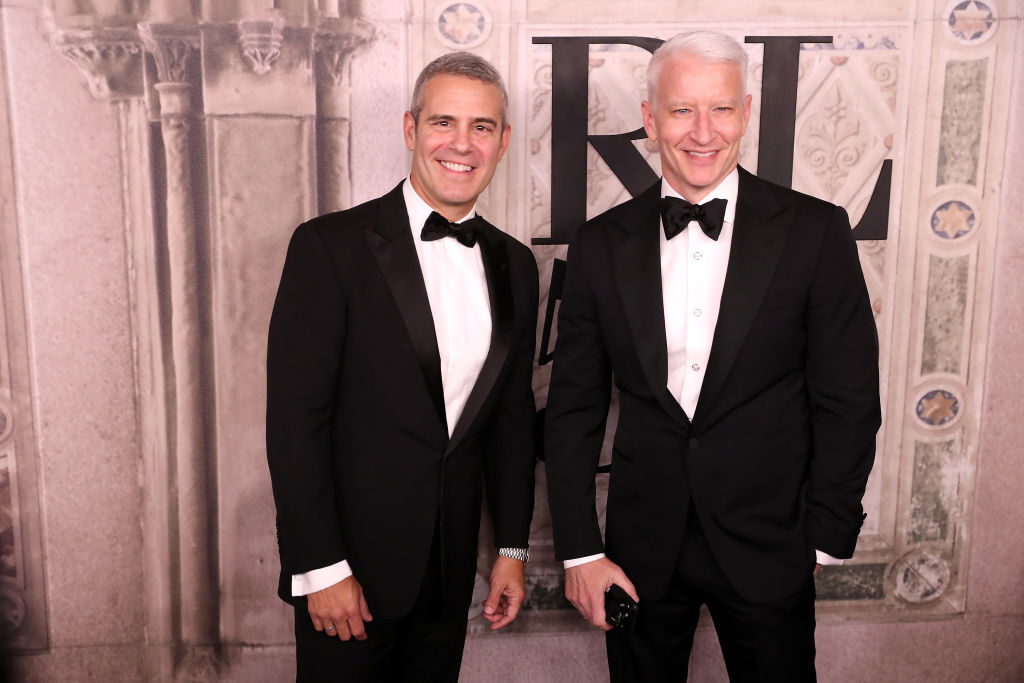 Cooper found it strange that Cohen said this several months after his mother's passing. "You're sending me condolences now!" Cohen admitted he could have been less awkward saying "I'm trying to think of a transition so I can bring it up. I don't know how to bring it up." 
Cooper is nothing if not professional. He responded "I appreciate it. Thank you very much. Yes. Yeah." The two hosts didn't speak for a few short moments.
Anyone who's watched CNN and Watch What Happens Live with Andy Cohen knows Cohen's approach to television is less formal than Cooper's. This is perhaps inevitable, as Cooper hosts news programs whereas Cohen hosts a celebrity talk show. Cohen, with his trademark honesty, said "Awkward moments!"
A tonally dissonant New Year's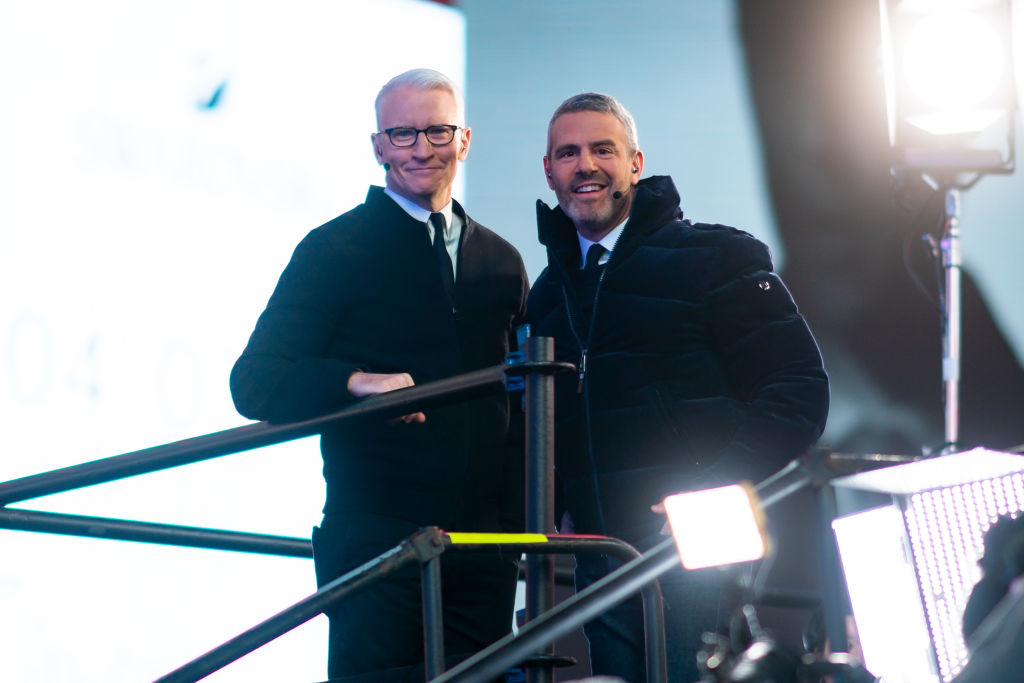 Cooper reflected on his loss, saying "Everybody loves the holidays and people are happy and it's great, but for a lot of people, holidays are really hard. For me, New Year's Eve has always been really hard. Honestly, it's why I started volunteering to work on New Year's Eve, because it made me sad every year because my dad died on Jan. 5 when I was 10 and it just reminds me so much of that moment."
However, the night wasn't devoid of lighter moments. CNN Entertainment reports that Cheri Oteri appeared on the program to reprise her iconic Barbara Walters impression from her days on Saturday Night Live. It was a fun moment for longtime fans of the show. It was also the right time and place for an impression of a news anchor, and Cohen and Cooper were in stitches. 
CNN's coverage of New Year's Eve 2019 was a little odd. It occasionally got a little heavy. However, it was still a fun night and a wonderful way to ring in the new decade.