Angelina Jolie and Johnny Depp Were Fans of Each Other Before 'The Tourist'
Johnny Depp might be going through some tumultuous times with members of the media, in the wake of his scandal with Amber Heard, but there was a time not long ago when he was the hottest actor in Hollywood. He has appeared in some of the most critically-acclaimed, interesting movies of the '90s and 2000s, including Edward Scissorhands, Dead Man, and The Tourist — the latter co-starring Angelina Jolie. In the days following the release of The Tourist, both Depp and Jolie spoke to the press on several occasions, and never missed an opportunity to sing each other's praises. 
Johnny Depp is a Hollywood 'bad boy'
RELATED: Johnny Depp Net Worth and How He Makes His Money
Depp rose to fame in the '80s, as an undercover police officer in the hit TV show 21 Jump Street. Although he quickly became a teen heartthrob, Depp showed that he was willing to take on interesting, unusual roles. He has become one of eccentric director Tim Burton's most frequent collaborators and has earned a reputation for his ability to play any role — even ones that seem twisted or deranged. 
Angelina Jolie is one of Hollywood's most popular actresses
RELATED: Tim Burton Reveals Who Johnny Depp Should Have Ended up With
Jolie and Depp share several similarities. Both performers have made headlines frequently due to their romantic entanglements, both rock lots of tattoos and both stars have gained a reputation for rebellious behavior.
By the time 2010 arrived, Jolie was deeply involved with actor Brad Pitt and had made a name for herself as an avant-garde performer and actress. That was the year that Jolie finally teamed up with Johnny Depp, to act together in the film The Tourist. 
Angelina Jolie and Johnny Depp worked together on 'The Tourist'
RELATED: How Brad Pitt Described Angelina Jolie as a Director
The Tourist was released in 2010, starring Jolie, Depp, Paul Bettany, and Timothy Dalton. It told the story of Frank, an American tourist played by Depp, who visits Italy and encounters a mysterious woman named Elise, played by Jolie. The film blends comedy and drama in unexpected ways, and while it wasn't a huge hit at the box office, fans found a lot to appreciate. 
Johnny Depp and Angelina Jolie became huge fans of each other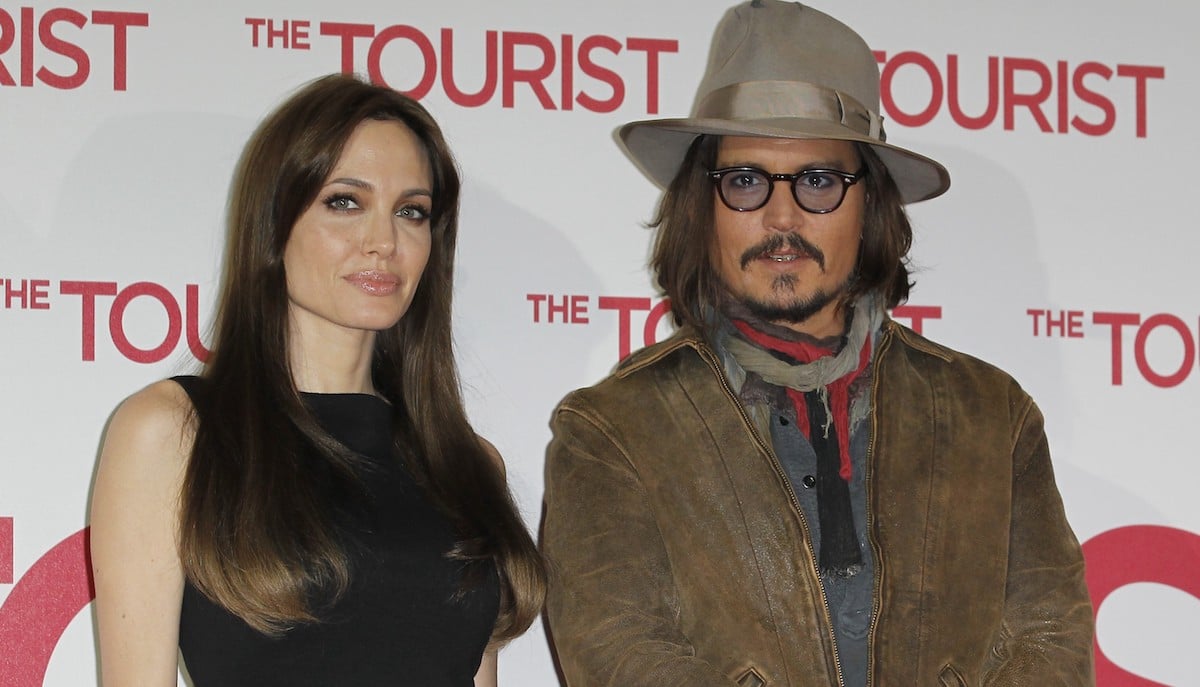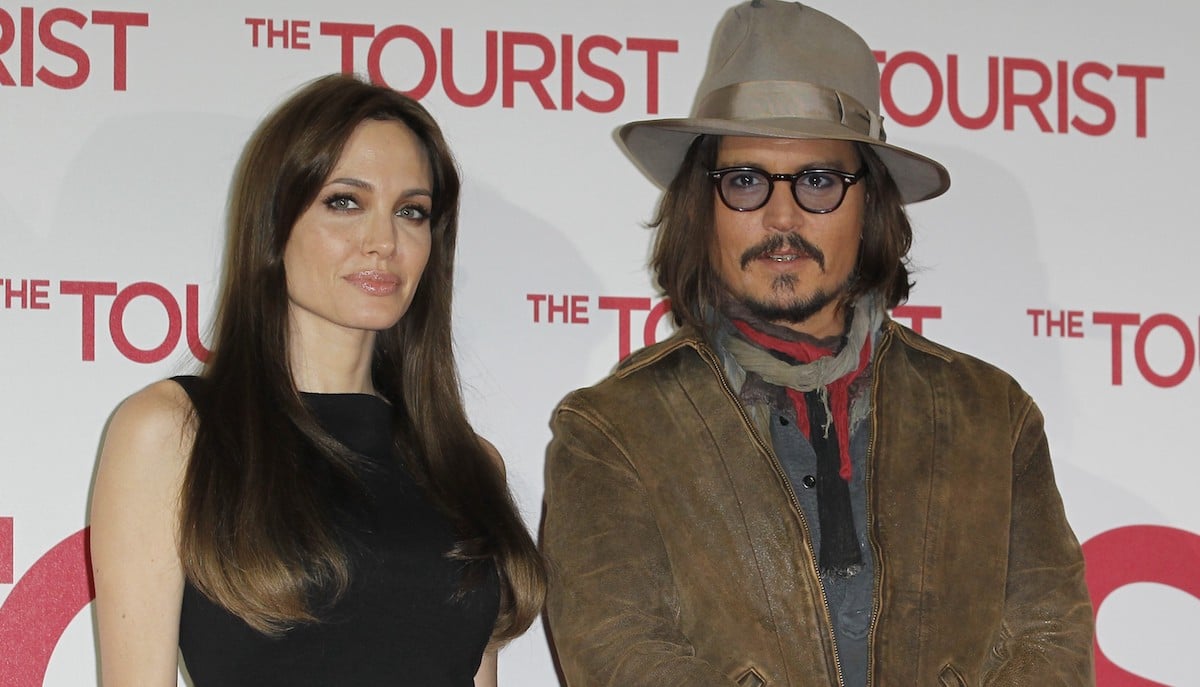 RELATED: 10 Things to Know About Brad Pitt and Angelina Jolie's Divorce
Depp and Jolie might never have worked together prior to starring in The Tourist, they found plenty to bond over when working on the film. Jolie revealed that "we just got put together in the film and we both like each other's movies, but had never met. And we met and we talked about kids for the first hour and France for the second and had a good laugh. We really enjoyed working with each other in the film and I hope that comes across."
Both stars chatted to PopSugar about their instant chemistry, with Jolie opening up about her initial meeting with Depp: "I was on time, for the record, I was not early. You walk into someone's office and you see what's important to them. He's got lots of books and lots of pictures of his children. That's immediately somebody you feel at ease with."
An unauthorized biography of Jolie — titled Angelina: An Unauthorized Biography — claims Jolie was inspired by Depp's Tim Burton Film of the '90s. A passage from the biography reads:
"At the same time, Angie dressed like a punk and identified with outsiders like the hero of Edward Scissorhands, the cult movie released in December 1990 that was a must-see for every goth worth her black mascara. Angie was smitten with actor Johnny Depp, who played Edward, an isolated figure with scissors for hands who lives in an attic and falls for the teenage daughter of a suburban family. The movie's themes of alienation and self-discovery spoke to the angst-ridden Angie."
As for Depp, he has nothing but praise for Jolie: "she's a real treat to get into the ring with. She's a lot of fun and funny! She's deeply committed to the work, has a great approach, and is very smart. When we sat down together, it was kind of instant. We got each other. Within minutes we were yakking about our kids, the perils of parenthood, and all that fun stuff."