Angelina Jolie Opens up About Her Crush on Johnny Depp
Johnny Depp and Angelina Jolie are two of the biggest names in Hollywood. Yet despite their talent and equal level of fame, the A-list actors have only starred in one film together: The Tourist (2010.) And although they haven't worked on many film projects side by side, they have nothing but beautiful things to say about each other. Jolie even admits she had a major crush on the actor.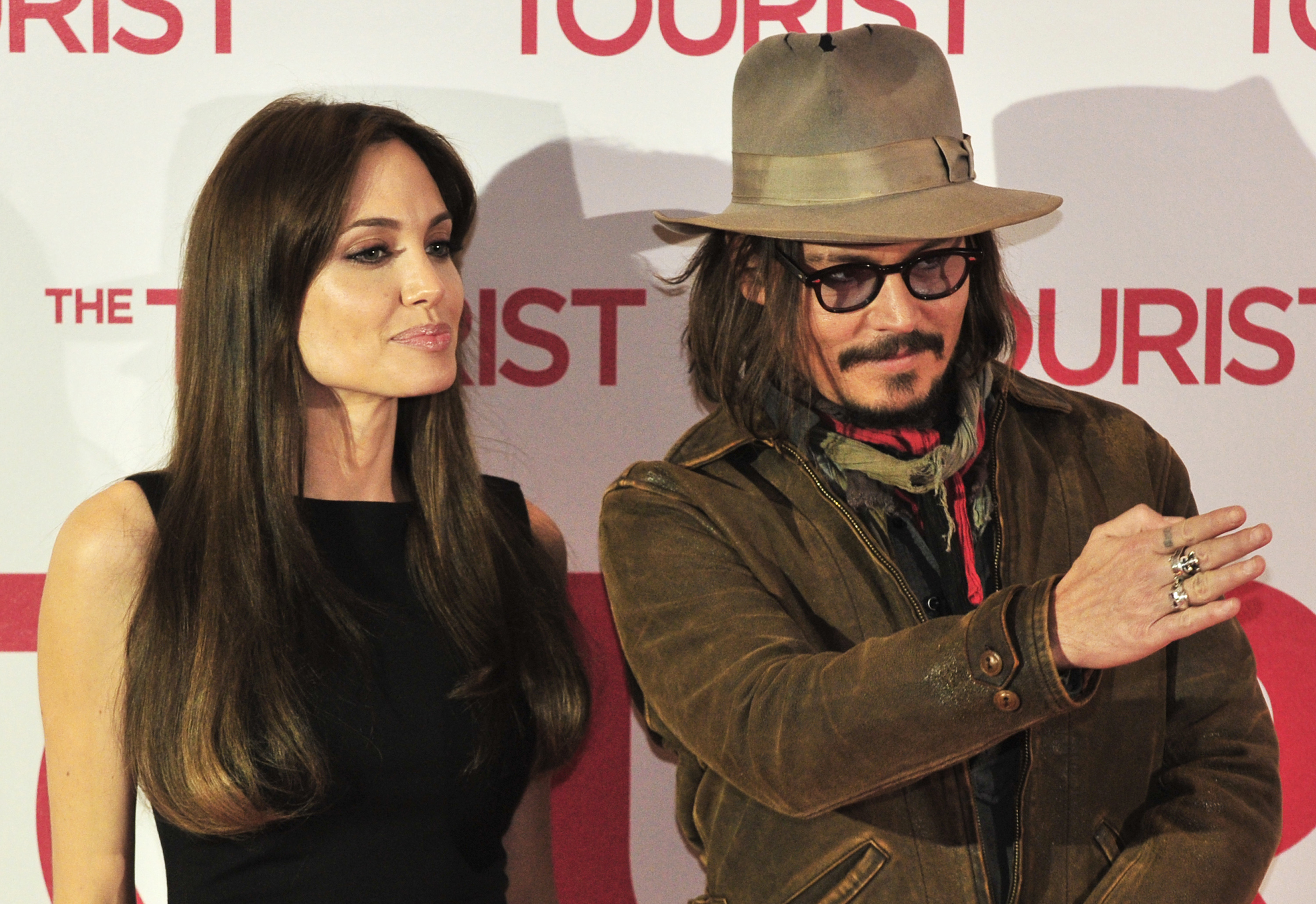 Johnny Depp and Angelina Jolie are attracted to similar movie roles
It's hard to believe that Depp and Jolie have only worked on one project together so far, considering how similar their movie characters tend to be. Both Depp and Jolie are attracted to dark and outlandish roles when it comes to their filmography. While Depp has portrayed everything from pirates to vampires and mad hatters, Jolie has gone from playing sociopaths evil queens a-la Sleeping Beauty. Naturally, their mutual desire to play eccentric and colorful roles makes it seem like they would be in more film projects together.
And because Jolie has such an attraction for all things dark and dangerous, she fell in love with Depp as a teenager before finding fame herself.
Angelina Jolie had a major crush on Johnny Depp's 'Edward Scissorhands' character 
Jolie is more than just an incredible actress: she is also straight-up fascinating! At a young age, the Girl, Interrupted star became obsessed with two things: death and knives. According to Angelina: An Unauthorized Biography, Jolie began collecting knives at a young age. In fact, the actress became so obsessed with death, that she wanted to become a funeral director. 
Her attraction to all things gothic made her obsessed with Tim Burton's 1990 film, Edward Scissorhands. The movie, starring Depp, inspired Jolie, and caused her to develop a massive crush on the actor. The actress's unauthorized biography describes her love for Depp's film. 
"At the same time, Angie dressed like a punk and identified with outsiders like the hero of Edward Scissorhands, the cult movie released in December 1990 that was a must-see for every goth worth her black mascara. Angie was smitten with actor Johnny Depp, who played Edward, an isolated figure with scissors for hands. The movie's themes of alienation and self-discovery spoke to the angst-ridden Angie."   
When promoting The Tourist, Jolie gushed about her co-star.
"Of course I always wanted to work with Johnny Depp!" the actress told The Japan Times. "What actress hasn't? I've thought he was the coolest thing for years. I practically grew up with him, and had such a crush on him in Edward Scissorhands!"
Johnny Depp calls Angelina Jolie a 'perfect beauty' and a 'walking poem'
Mutually, Depp gushes about Jolie, and even goes so far as to call her a "perfect beauty." While promoting their film, Depp says, "She's kind of a walking poem, Angelina…You know she is this perfect beauty. But at the same time, very deep, very smart, very quick, very clever, and very funny. She also has a very perverse sense of humor. Yeah, she's great fun."