Angelina Jolie Reveals Her Passionate Tie to Cambodia
Angelina Jolie is one of the world's biggest movie stars, a talented star who has appeared in both major blockbusters as well as independent dramas. She has worked as a director, producer, and writer, in addition to her acting work.
Still, Jolie is probably best known these days as an activist, raising awareness on behalf of humanitarian causes all over the world. As a mother and a global citizen, Jolie regularly speaks out for causes that she believes in — and recently, she sat down for an intimate interview where she talked about the state of the world, and revealed her unique tie to Cambodia. 
Angelina Jolie was a famous 90s bad girl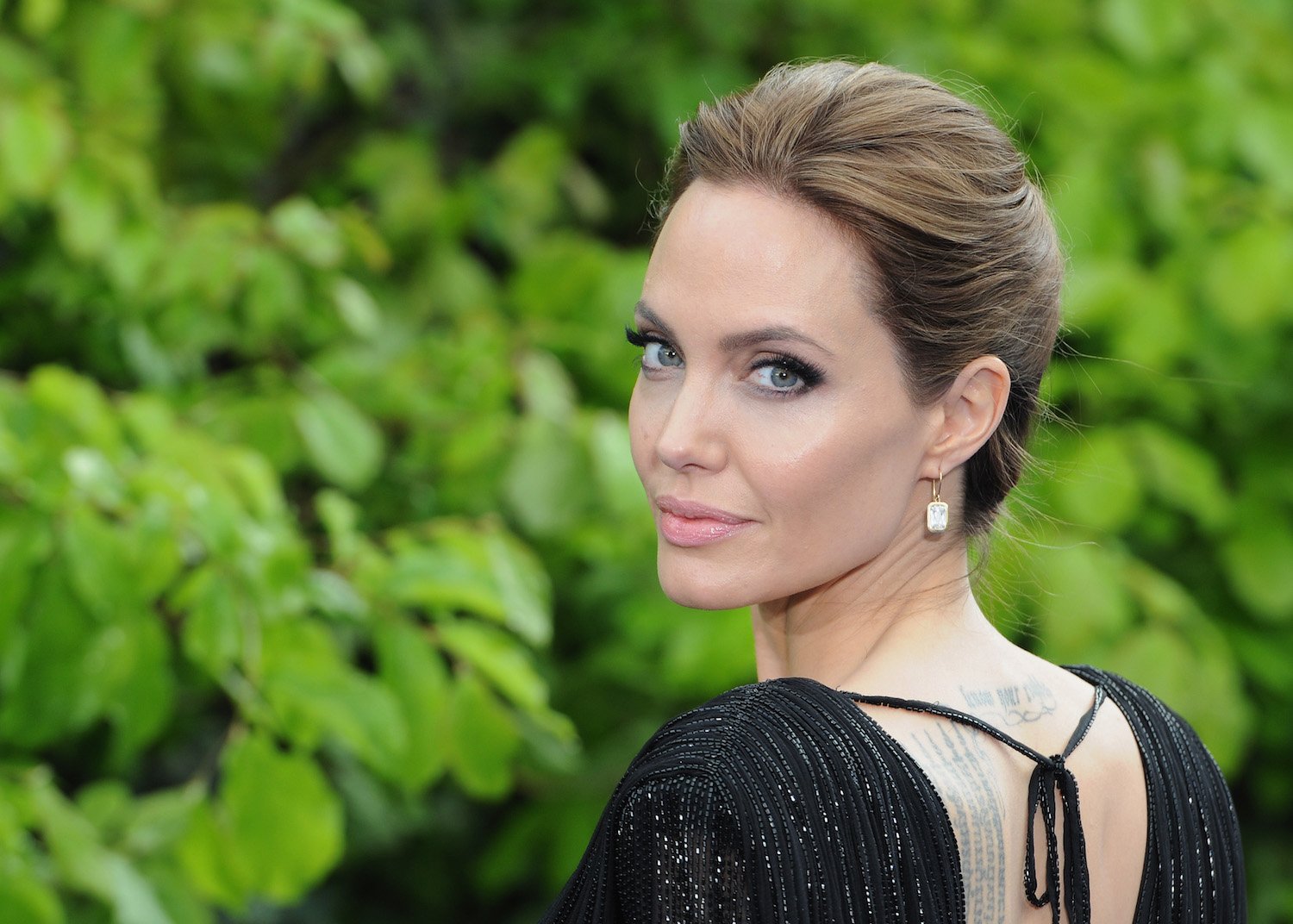 Jolie might have had an auspicious start into the entertainment industry, as the daughter of actor Jon Voight. Still, she battled self-confidence issues and struggled to find herself for many years.
In the early nineties, Jolie began acting in a variety of movies and started making headlines as a tough, tattoo-covered bad girl.
Jolie was most frequently seen in public wearing all-black, and quickly developed a reputation for marching to the beat of her own drum. Her succession of high-profile romances helped to cement her status as a rebel, and her acting in movies like Gia and Girl, Interrupted, made all the critics sit up and take notice.
By the early 2000s, Jolie had become a major movie star and was involved in a very public relationship with Billy Bob Thornton. However, Jolie felt an emptiness in her life and began looking to other ways to find fulfillment. 
Angelina Jolie adopted her first son from Cambodia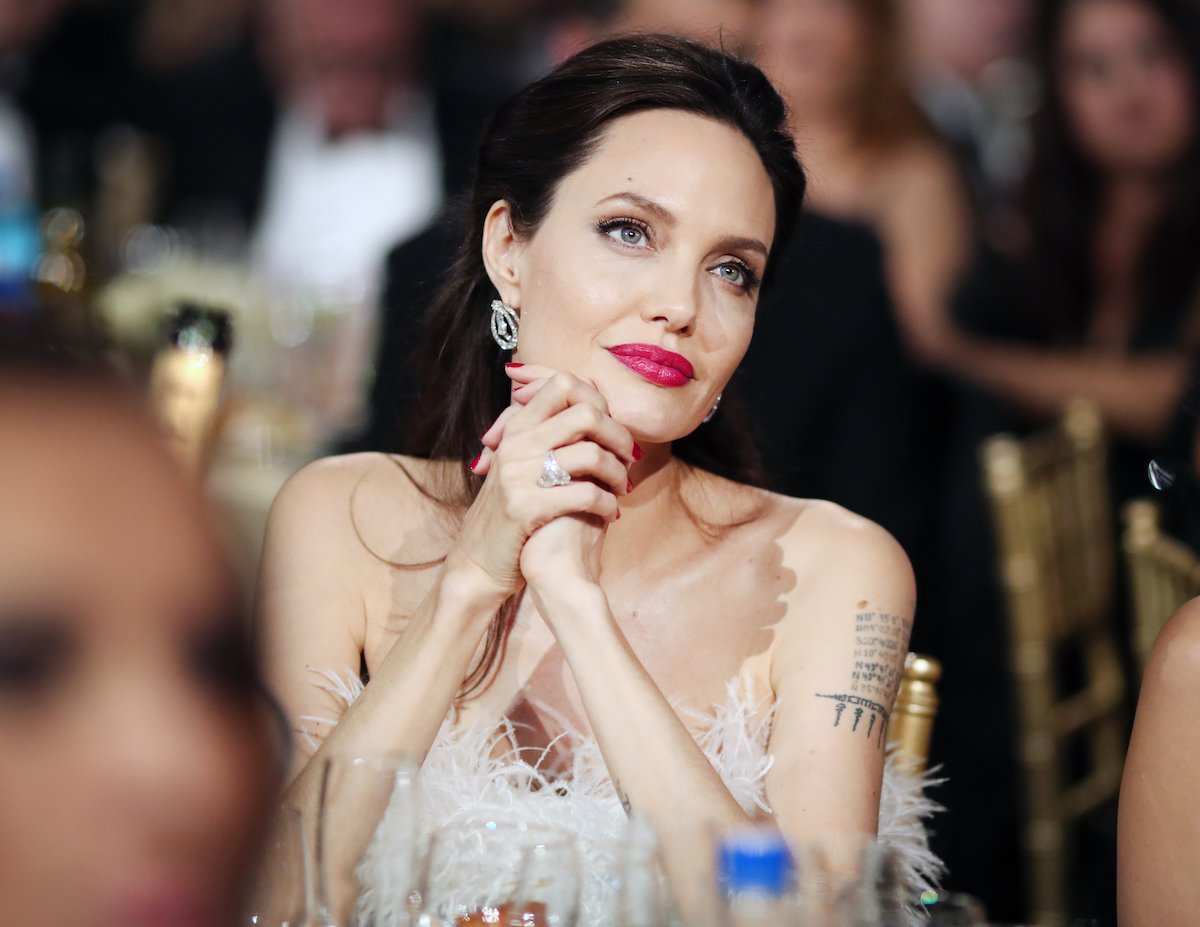 In 2002, Jolie and her then-husband, Billy Bob Thornton, traveled to Cambodia. They visited an orphanage, where they encountered a baby that Jolie felt an immediate kinship toward.
A few months later, Jolie and Thornton were divorced — but Jolie was in the process of adopting the Cambodian baby, whom she named Maddox. Not only did her adoption of Maddox cement her love of working overseas with underprivileged children, but it made Jolie realize how much she loved being a mother.
Jolie went on to establish a relationship with fellow actor Brad Pitt, and the two adopted two more children, in addition to welcoming three biological children. Jolie has made it a point to bring her children with her wherever she goes, on film sets all around the world, all while maintaining their privacy by rarely allowing them to be photographed. 
What did Angelina Jolie recently say about Cambodia?
Recently, Jolie opened up about her ties to Cambodia, her son's home country. She revealed that she feels a strong natural "affinity" for the country, stating that "Cambodia was the country that made me aware of refugees. It made me engage in foreign affairs in a way I never had, and join UNHCR. Above all, it made me a mom."
Jolie talked about the moment that she realized her son would come from the country: "In 2001, I was in a school program in Samlout playing blocks on the floor with a little kid and as clear as day I thought: 'My son is here.' A few months later I met baby Mad at an orphanage."
Although she revealed that she isn't one to believe in superstitions or signs, she said that the moment of foreshadowing was "real and clear." Of course, as all Jolie fans now know, she went on to become a passionate advocate for adoption, and to adopt several more children from countries all around the world.