Angie Harmon's Most Memorable Film and TV Roles From Before 'Rizzoli & Isles'
Today, Angie Harmon is best known for playing detective Jane Rizzoli in the TNT drama Rizzoli & Isles, which ran for 7 seasons from 2010 to 2016. Though her take on the relentless Boston Homicide Detective turned Harmon into a household name, she was already climbing the ladder to A-list status when she accepted the part. Harmon appeared in a handful of major films and well-known TV shows before becoming Jane Rizzoli.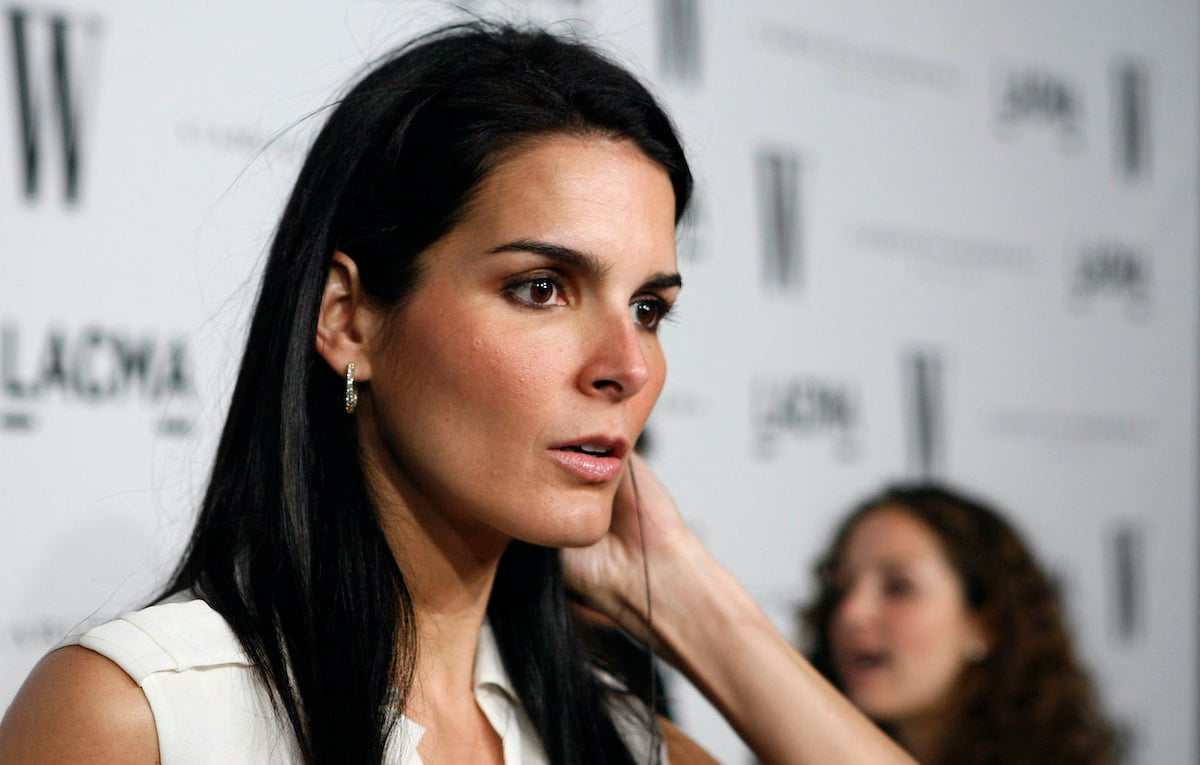 Angie Harmon starred in 2003's 'Agent Cody Banks'
Agent Cody Banks — an inspirational and aspirational film for adolescents— starred a young Frankie Muniz, Hilary Duff, and Angie Harmon. The family-friendly, action-adventure flick-turned-franchise focused on the government training of Cody Banks. Banks: a child set to become a special agent for covert operations that require younger participants. 
While the government spends thousands of dollars training Cody to take on any challenge — any intellectual hurdle or fist-to-fist combat — they don't train him in how to talk to girls. And, one of those women he can't talk to is portrayed by Angie Harmon — Ronica Miles. 
Ronica Miles is the CIA Agent appointed to Cody Banks. She has no tolerance for nonsense, she knows how to take down any opponent, and she is a stealth expert. She also is known for wearing a signature red uniform that dumbfounds Cody Banks, as Fandom.com notes. Angie Harmon boasts quite an impactful role in the movie, though she doesn't have a ton of screen time. 
Angie Harmon played A.D.A Abbie Carmichael in 'Law & Order' from 1998 until 2001
Angie Harmon appeared in 72 episodes of Law & Order as Assistant District Attorney Abbie Carmichael. She also appeared in 5 SVU episodes. She plays a political conservative in the series who opposes gun control and favors the death penalty. She's hard on crime and doesn't trust criminal rehabilitation programs. 
Though mostly sticking to her guns when it comes to politics and crime, certain cases threaten Carmichael's worldview, begging her to see society from a perspective she may not always agree with. 
Harmon played Ryan McBride in 'Baywatch' and 'Baywatch Nights' 
Angie Harmon appeared as Ryan McBride in one episode of Baywatch in 1996: "Sail Away." She also starred in the show's follow-up series, Baywatch Nights, appearing in a total of 44 episodes throughout the show's three-year run from 1995 to 1997. 
Baywatch Nights featured Mitch Buchannon (David Hasselhoff), who moonlights as a P.I., alongside his two friends: Garner and Ryan (Harmon).  When a new man steps in to replace Garner, Mitch's cases take on a supernatural element, as IMDb notes. In short, though Angie Harmon has been tied to Rizzoli & Isles since first appearing in the show, it was not her first major character, as the actress had previously starred in silver screen and small-screen productions alike.