'Counting On:' Why Didn't Anna Duggar Divorce Josh Duggar When His Cheating and Abuse Scandals Broke?
Anna Keller and Josh Duggar were married back in 2008, only a few days before 19 Kids and Counting first aired on TLC. (At the time, the show was called 17 Kids and Counting.) Since then, the two have been through a lot in their marriage — and it hasn't all been good. As it turned out, Josh was hiding some dark secrets from his wife. And once they came out, she stuck by him when a lot of women would have left. But why didn't they get divorced?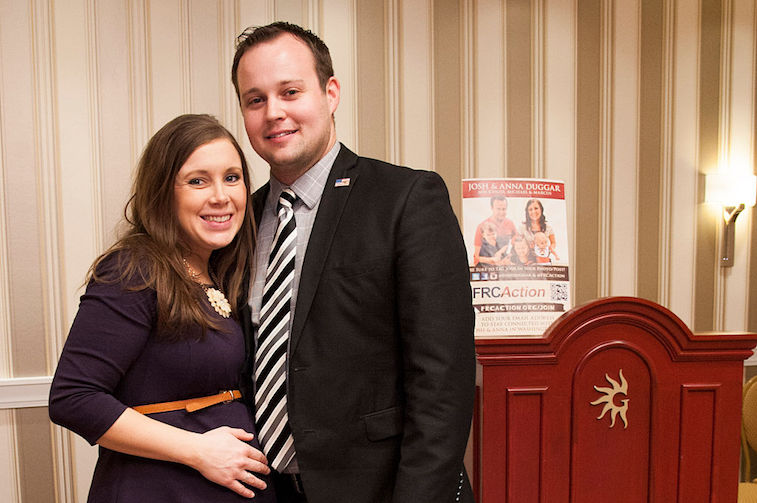 Josh Duggar sexually abused others at a young age and cheated on his wife
Though Anna didn't realize this when she and Josh wed, he was burying a dark secret from long before they got married. In 2015, it leaked that Josh had sexually abused several minors, some of whom were family members, back in the early 2000s. His father claimed to have gotten him help but swept the incident under the rug when it came to the family getting their own show. However, once the report leaked in 2015, TLC canceled 19 Kids and Counting and replaced it with Counting On, which focused on the lives of Josh's younger siblings.
Around the same time, Josh also confessed to spending money on the affair website Ashley Madison in order to have affairs with women. He admitted to cheating on Anna and to having a pornography addiction.
Anna and Josh both come from religious backgrounds where divorce is frowned upon
The Duggars are not a typical American family, and though we don't know much about Anna's life before Josh, we can assume that the two wed in part because they share the same values. The Duggar family is very religious, and to God, marriage is sacred. Things such as divorce, cheating, etc. are extremely frowned upon according to the Duggar's beliefs, and it goes without saying that neither of these things are an option in a marriage. However, Josh's affairs were sins in God's eyes, though Anna did not retaliate with sins of her own by filing for divorce.
Anna and Josh had four kids together at the time
Religion aside, Josh and Anna had a lot invested in each other when the scandal broke. They had been married for seven years (and together for nine) and had four children at the time. It would be difficult for anyone with a long history and a large family to split up, so their kids might have played a role in them sticking things out.
Rather than get divorced, Josh and Anna spent the next two years rebuilding their marriage once the scandal hit the news. They spent time in therapy and worked on a lot of things that ultimately helped them get back to a good place. However, it's hard to know if Anna is truly happy with him or if she feels that she simply had no choice but to stay with him. Regardless, the two announced a fifth pregnancy about two years after the scandal broke. And earlier this year, they announced they'll welcome their sixth child in the fall.
Check out Showbiz Cheat Sheet on Facebook!