Anna Duggar Was the Only Duggar Family Member to Comment on Claire Spivey's Wedding Photo
The Duggar family is known for their brief courtships and huge weddings, and they recently had another one. In recent Duggar news, Justin Duggar married Claire Spivey. And it looks like the whole family is overjoyed — though Anna Duggar, Josh Duggar's wife, was the only Duggar to comment on Claire's recent wedding photo. Here's what we noticed.
Is Justin Duggar married? He and Claire Spivey had a short courtship
Justin is just 18 years old, and when he met Claire, it seems he knew he found the one. Back in November 2020, he and Claire announced their courtship, which shocked and confused many fans due to their young age. And their brief courtship, they decided to tie the knot just three months later at the end of February 2021.
"There is nothing comparable to finding the one you are meant to spend your life with," Justin and Claire shared with Us Weekly back when they were courting. "We know we have found that in each other. We cannot wait to be married and are looking forward to a life together of faith in Christ, love for one another, and happiness!"
As for the wedding itself, Justin and Claire tied the knot in Texas, and they had a giant celebration with all their friends and family in attendance. Even Jill Duggar was there despite her clashing views with the rest of the Duggar family.
Josh Duggar's wife, Anna Duggar, commented on Claire's wedding photo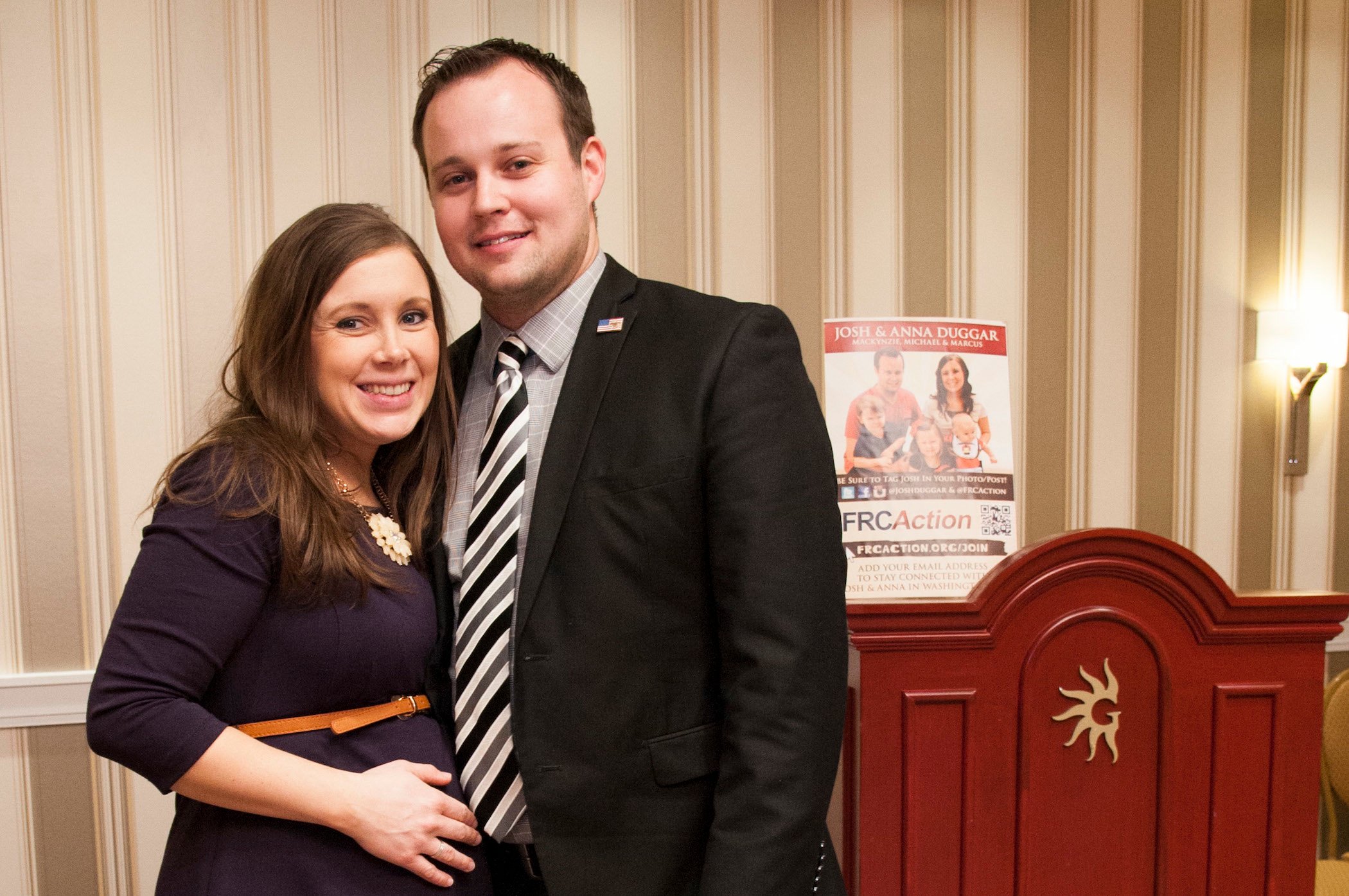 RELATED: Justin Duggar's Fiancée's Family is Already Proving They're Close With Josh Duggar's Wife, Anna Duggar
Claire and Justin's wedding is old Duggar news at this point, but the happy couple is certainly still getting around to posting their wedding photos. On March 2, Claire posted a video of her "perfect" wedding day with Justin to Instagram — and it even includes one of their first kisses.
Prior to the video, Claire added a photo of Justin and herself on their wedding day. Justin's in his suit and Claire is in her wedding dress as they look toward the camera. And it looks like only one Duggar family member commented on the photo — and it's Anna.
"Welcome to the family Claire!" Anna wrote. "You are a stunning bride!"
Is Anna Duggar still married?
Anna is no stranger to posting on Instagram. She's a frequent commenter when it comes to other Duggar family members' social media, so it makes perfect sense as to why she'd comment adoringly on Claire's post. But fans still wonder what's going on with Anna, as her marriage to Josh has proven tumultuous over the years.
A number of scandals hit Duggar news back in 2015. According to police documents, Josh molested underage girls, a few of whom were his sisters. He was also found to have had a profile with the cheating website, Ashley Madison, and he admitted to having a pornography addiction.
"It is such a betrayal," Anna explained TLC. "It was hard to realize that it was such a public thing. Not only was it a betrayal against me, but it was also a betrayal against those who call themselves Christians."
Despite the tough times, Josh and Anna are still together in 2021. Given what Anna posts to Instagram, it looks like the two were able to repair their relationship and move forward.
Check out Showbiz Cheat Sheet on Facebook!