Anna Faris' Fans Are Livid Following Chris Pratt's Post About Katherine Schwarzenegger Giving Him a 'Healthy' Daughter
Anna Faris' fans were angry that Chris Pratt referred to his daughter with Katherine Schwarzenegger as "healthy" when his son with Faris was born prematurely and with health problems.
Chris Pratt, who was married for years to the actress and comedian Anna Faris, is currently married to the daughter of Arnold Schwarzenegger, Katherine Schwarzenegger. Although many fans love the sweet relationship between Pratt and Schwarzenegger, one of the actor's recent Instagram posts caused many to speak out. That's because many fans thought Pratt's post was not only a slam to his ex-wife, Faris, but an indirect jab at the health issues experienced by their son, Jack. Keep reading to learn more about the incident.
How long were Anna Faris and Chris Pratt married?
When Anna Faris and Chris Pratt started dating, Faris was by far the bigger star, having appeared in several popular comedy films and TV shows. The two began their romantic relationship in 2007 and in 2009, they got married.
Pratt and Faris weren't shy about showing off their love for each other on social media, quickly becoming "couple goals." In 2012, the two welcomed their son Jack. However, by 2017, the pair shocked fans by announcing that they were divorcing.
Not long after announcing his split from Faris, Pratt began a relationship with Katherine Schwarzenegger. According to Insider, Faris was supportive of her ex's new romance, even offering to officiate their wedding when she found out that they had gotten engaged.
In June 2019, Pratt and Schwarzenegger tied the knot in a star-studded California ceremony. Since their wedding, Pratt and his new wife have expanded their family by welcoming a baby girl, Lilah, Pratt's second child.  
Anna Faris' fans weren't happy about Chris Pratt's social media post about his 'healthy' daughter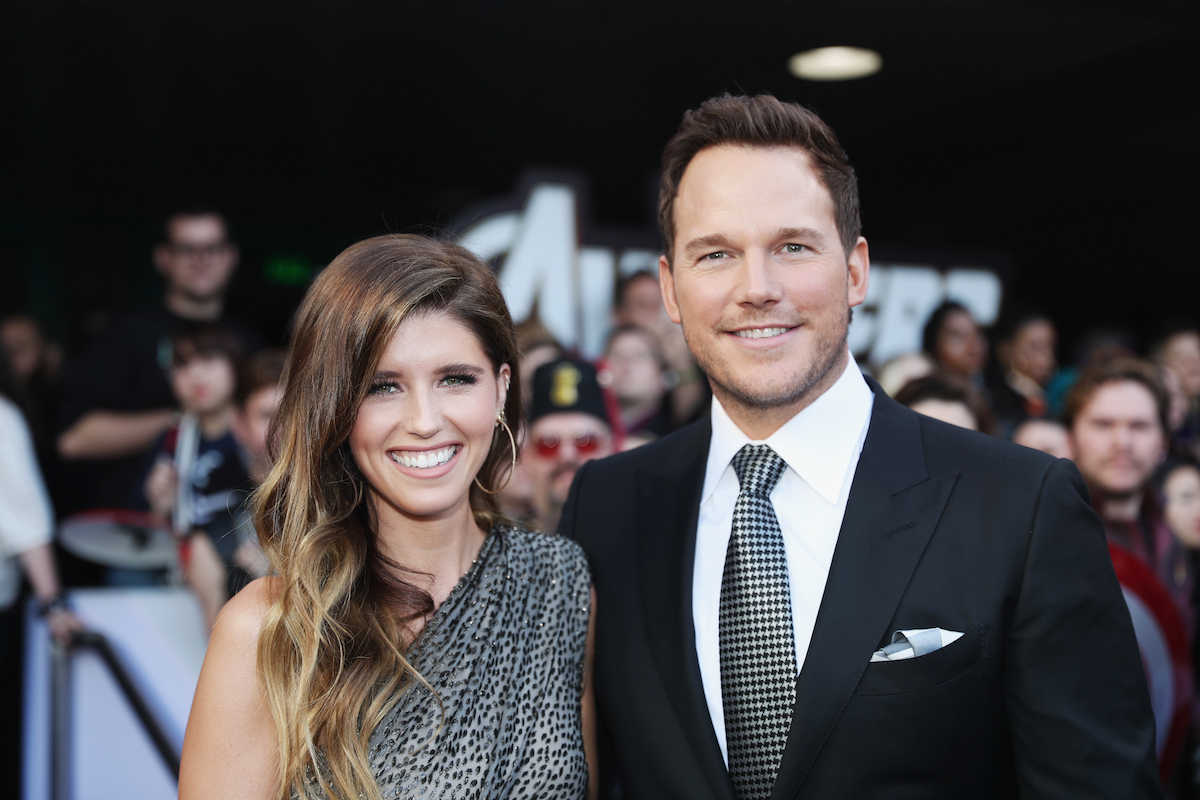 On Nov. 3, 2021, Chris Pratt took to Instagram to share a post praising Katherine Schwarzenegger. Pratt's post read, in part, "Guys. For real. Look how she's looking at me! I mean. Find you somebody that looks at you like that!! You know!? We met in church. She's given me an amazing life, a gorgeous healthy daughter, she chews so loudly that sometimes I put in my ear buds to drown it out, but that's love!"
Fans of Anna Faris were quick to take Chris Pratt to task for the post, with some claiming that it was insensitive of the actor to call out the "healthy daughter" that Schwarzenegger had given him — given that his son with Faris, Jack, was born with a number of health problems.
As one fan wrote on Twitter, "He could have said ,'She's given me a gorgeous daughter.' Really didn't need to put healthy in there. Did he even think?"
In the days following the post, Pratt took to social media yet again, claiming that the backlash he's been receiving has been causing him to experience "depression," according to BuzzFeed. 
Jack Pratt experienced some health issues immediately after his birth
Both Chris Pratt and Anna Faris have been open about the health problems their young son experienced when he was born. In her memoir Unqualified, Faris wrote about the trauma that surrounded his birth. "The pediatric neurosurgeon sat Chris and me down to tell us that Jack had some severe brain bleeding and there was a chance that he could be developmentally disabled," she explained.
In the end, Jack Pratt was able to overcome some of the challenges that faced him as a newborn. These days, the young boy is healthy and thriving, aside from some ongoing vision problems and some occasional challenges with his heart and leg muscles.
As for Chris Pratt, the scandal surrounding his social media post certainly won't be enough to tank his career. But it has given many fans pause — and will likely have them looking twice at any future posts that he makes.