Anna Kendrick Once Confessed She Didn't Fully Understand 'A Simple Favor' Until She Watched It
Considering the bevy of movies Anna Kendrick has watched and starred in, it's hard to believe that there are some she doesn't quite understand...
Considering the bevy of movies Anna Kendrick has watched and starred in, it's hard to believe that there are some she doesn't quite understand. But the Twilight alum isn't shy about sharing that, at times, A Simple Favor (the film she starred in alongside Blake Lively back in 2018) left her feeling a bit perplexed. And Kendrick wasn't the only one to occasionally feel stumped by the film. Lively also had a few issues wrapping her head around the movie's complexities.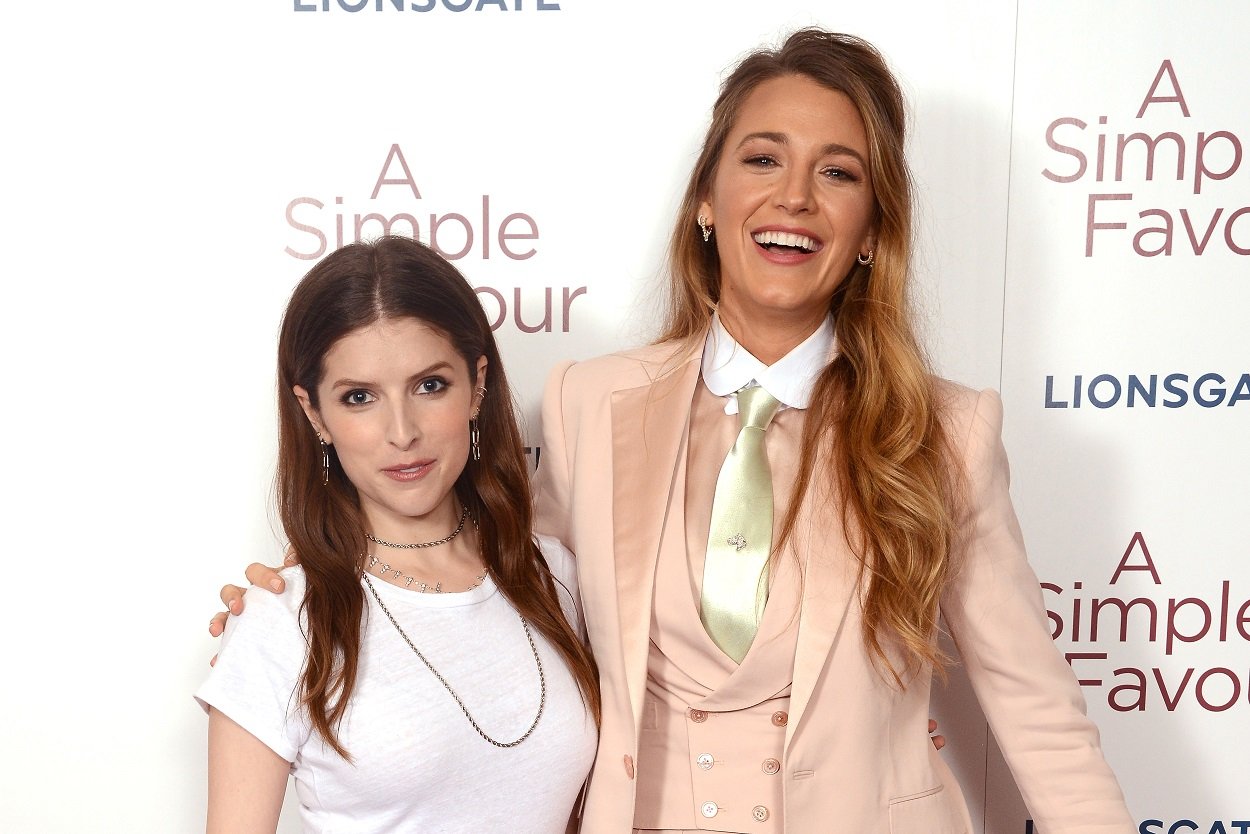 As an actor, Kendrick is tasked with reading tons of movie scripts to see if she's interested in taking on a project. And while some scripts fail to capture her attention, others leave her feeling particularly engrossed. The latter was true when she was first presented with the script for A Simple Favor. In an interview with Vanity Fair, the Into The Woods star recounted her experience reading the script for the first time.
Anna Kendrick was very taken with the script for 'A Simple Favor'
"I think Blake [Lively] and I had a really similar experience reading the script for A Simple Favor because we could not put this script down," Kendrick revealed. "And it just like raced through it because it was — there were so many twists and turns and so much like humor and darkness." The ups and downs of the writing made the script a very entertaining read for Kendrick, but it also left her feeling a little confused.
Kendrick continued on to share that the script was so unpredictable, that it was hard to tell what genre the movie was. Even when she got on set, she had to constantly confer with Lively to ensure they were on the same page. "And there was a lot of like, kind of going back and being like, is this a drama or comedy? Like, what is it?" she shared. "And that was also the experience on set. Like Blake and I got to set and basically, every day asked each other like, 'What movie are you in? Cause I want to make sure that we're in the same movie.'"
The 'Twilight' alum admits that shooting 'A Simple Favor' was different from other movies
Kendrick even shared how unpredictable the film was with Paul Feig, who directed A Simple Favor. But it was that unpredictability that allowed the actor to take risks and make bold choices, which was ultimately quite gratifying for her as a performer.
"Because I actually said to Paul Feig early on in shooting, like most movies you know basically the tone and you know the genre and you're on kind of a sliding scale of like how big and small are the choices we're going to be making," Kendrick shared. "And with A Simple Favor it felt like, Oh, I can just take the knob off and just do whatever I want with it because there's just no rules in this movie."
Kendrick and Blake Lively didn't fully understand the film until it was over
Considering Kendrick and Lively had so many choices on set, they weren't entirely sure about the film they were making until well after it was done. Kendrick admitted that it wasn't until she saw the film in its entirety that she fully understood the tone of it. "It wasn't really until we saw the finished movie that Blake and I were like, 'Got it. Love it. So great.'" It's interesting that Kendrick wasn't sure of the genre of the movie, but considering A Simple Favor could be categorized a lot of different ways, we can fault her for her confusion.